Home Plate
Locally grown Asian vegetables, healthy vending machine snacks and home-cooked meals to go.
Home Cooking
After graduating with honors in 2011 from the Art Institute of Washington's Culinary Arts Program in Rosslyn, Katie Gilman worked as an in-home chef, creating reduced-calorie, vegetarian and gluten-free meals for a handful of clients, and catering the occasional dinner party. All the while, she dreamed of having her own kitchen.
Now she does. In April, Gilman opened the takeaway shop Taste by Katie in the former Hunan BBQ space in the Dominion Hills Shopping Center. "Three blocks away from my parents' house," she says, her bright eyes peeking out from under the brim of a baseball cap. "Where I was born and raised."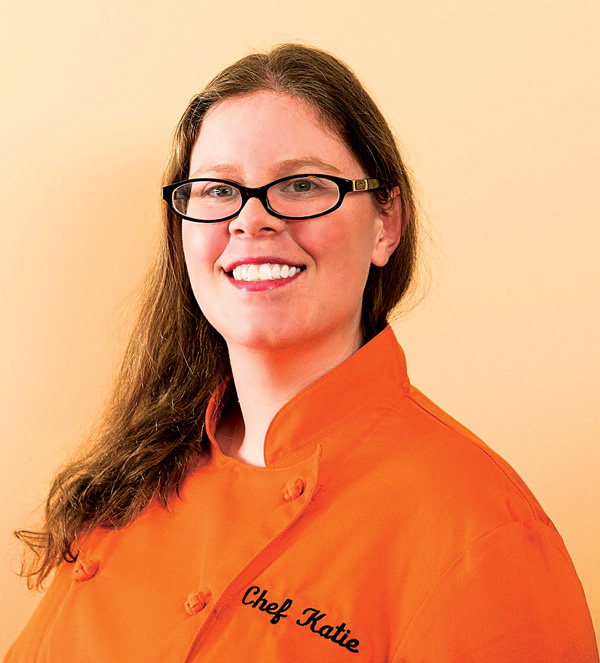 Targeting "busy young people who don't want ramen anymore," Gilman's carryout counter is open six days a week. She prepares a selection of five entrées ($10 to $15 per order) as well as "Happy Hour Boxes" composed of select cheeses, pot stickers, dips and munchies ($10 to $12, serves two).
For summer suppers, Gilman is particularly proud of her Margarita Chicken—pairing tequila-lime–marinated breast meat with a corn, black bean and red bell pepper sauté and roasted tomatoes. For vegetarians, a light but filling option is a salad of toasted whole-grain barley, goat cheese and fresh raspberries with a berry vinaigrette.
To enjoy the best selection, Gilman recommends that customers pre-order meals on her website. (Walk-ins run the risk that the last order of roast chicken with bourbon-peach compote may be gone.) The carryout counter is open Tuesday to Friday, 4 to 8 p.m.; Saturday and Sunday, noon to 4 p.m. Closed Mondays.
Taste by Katie, 6017 Wilson Blvd., Arlington; 703-489-7141, tastebykatie.com
---
Junk Food No More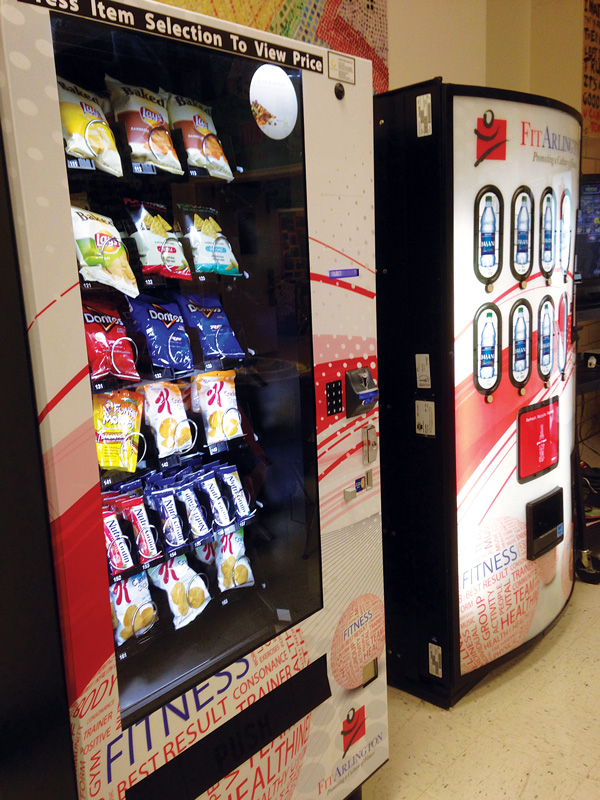 If Snickers bars are your nemesis, or your child often comes home denying any knowledge of what caused his blue-raspberry mustache, fear not a trip to the local park, school or library. FitArlington, a community wellness project led by Arlington County Board member Walter Tejada, has made healthier snack options one of its objectives for county-sponsored vending machines.
Offering snacks and drinks with fewer calories than your average vending machine fare, the newly stocked machines can be found in more than 60 locations, including the Arlington Central Library, Bluemont and Long Bridge Parks, and all Arlington County public schools, government buildings and community centers.
By the end of summer, organizers expect the machines to be fully compliant with the stringent USDA "Smart Snacks in School" standards for all child-accessible machines in schools. That means beverages limited to water, seltzer and two kinds of 100 percent fruit juice, and snacks that are allergen- and gluten-free, made with whole grains and no trans fats.
"Our goal is to have a FitArlington machine everywhere," says project manager Erica Krepp. "We want to be a model for the rest of the country."
parks.arlingtonva.us/healthy-vending-initiative
Secret Garden
Venture up the driveway of this Vietnamese family-owned farm and you'll quickly forget you're in Falls Church. Women in conical straw hats tend rows of exotic crops, while a trellised section supports a maze of tropical vines, including bitter melon and luffa, a gourd in the cucumber family.
No malaria drugs are needed for this culinary trip to rural Southeast Asia, but you'll be hard-pressed to find a grocery or farmers market in the region that offers the same variety of fresh-picked Asian vegetables and herbs. Take it from this dedicated fan. For nearly 20 years, the intensely cultivated, 2.2-acre garden (which has no official name) has been my go-to for pesticide-free squash blossoms, Thai basil, lemongrass, mint-like shiso, delicate water spinach, garlic chives and Chinese varietals of cucumber, eggplant and pumpkin.
Ready to shop? Step inside the sales hut, lift the damp cloths covering the boxes of produce and start asking questions. Just keep in mind two unspoken rules of etiquette that are followed by regular customers: Don't paw the produce (instead, ask for the amount you would like to purchase) and restrict your visits to midday on Saturdays. Here are some of the vegetables and herbs I've tried, listed under the names used at the farm.
Amaranth. The attractive young red-and-white leaves are slightly sweet and nice in salads. Cook older leaves and stems like spinach.
Asian celery. Offering a light celery flavor without the stringy stalk, this veggie makes a nice garnish for gazpacho or a Bloody Mary. Or brine it to make a quick pickle for crudités.
Chrysanthemum greens. Mix the raw leaves with salad greens, or serve them with sliced tomatoes. Or, blanch the greens and add them to a stir-fry.
Fish mint. The "mint" is a bit of a misnomer for this herb's ocean flavor. Viet cooks use the pointy leaves in seafood soups and "pancake," a vegetable seafood omelet.
Jute leaf. These nutty-tasting greens are often cooked in soups and stews.
Lemon balm. The fragrant, citrusy leaves are wonderful in chicken broth. They can also perk up iced tea, or a gin and tonic.
Mustard greens. The young, raw leaves are mild, with a peppery tang. Stir-fry older leaves to reduce their heat.
Mustard spinach. The large green leaves and long white stems taste like mild cabbage. Chop the works and add to stir-fry or noodle dishes.
Oregano. Unlike Mediterranean oregano, this cultivar has a hint of cilantro and mint flavors. Try it in a soup or stew.
Red basil. Better known as shiso, this member of the mint family has fuzzy, ruffled leaves and a distinct spicy flavor. Japanese cooks use it in maki rolls and as a garnish for sashimi.
Sweet potato leaf. Chop the mild and mellow greens, quickly stir-fry with garlic, and serve with noodles.
Water spinach. The delicate, slender leaves are mild and sweet, without the bitterness of regular spinach. Great raw in salads and summer rolls.
The asian produce farm is located on Annandale Road in Falls Church, between Rose Lane and Slade Run Drive.
---
Mangosteen Madness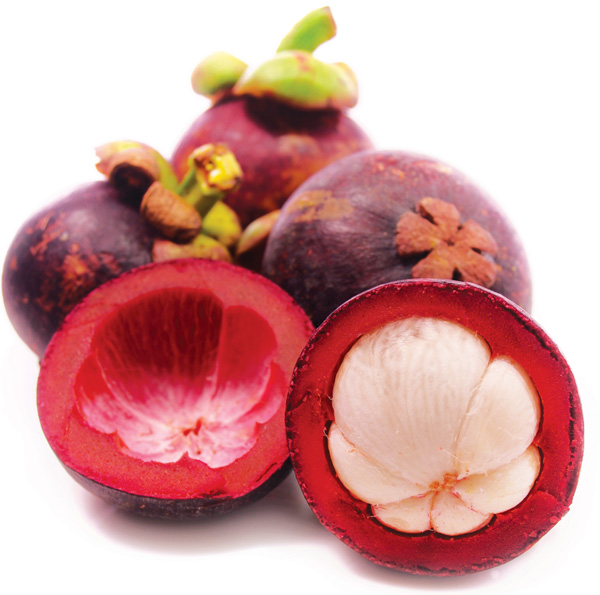 Confession: I'm obsessed with mangosteens.
Often referred to as the "queen of fruits," this delectable tangerine-size treat (no relation to a mango) has a thick, fibrous outer shell, a green four-leafed stem and a milky-white segmented center. The center texture is juicy, with a refreshing flavor that tastes sweet and then tart. In Southeast Asia, the harvest season runs from May to October.
Closer to home, summer is the best time to shop for mangosteens imported from Thailand. You can sometimes find them at Asian supermarkets and specialty stores, although availability can be spotty when demand exceeds the supply. A precious commodity, they are usually priced at $8 per pound.
If you do happen upon this treasure, choose fruits that are glossy, with a uniform color. Ripe mangosteens are firm but yield to gentle pressure. The brown "petals" on the bottom of the shell correspond to the number of fruit sections inside. Look for fruits with the most petals, as the corresponding segments will have small or no seeds. To open and serve, pull out the stem and press the outer shell until it pops open.
Premium mangosteens can be found at two shops in the Eden Center in Falls Church: Ben Tre (6795 Wilson Blvd., # 45; 703-532-4204) and Song Que (6769 Wilson Blvd.; 703-536-7900). Note that Song Que deli will be closing in November.
Walter Nicholls was Arlington Magazine's food columnist until June 2014. We are deeply saddened that he passed away suddenly before this issue went to press.