10 Comfort Foods to Order Now
Election Day is over, sweater weather is here and our cravings are leaning toward hibernation fare. Here are some homey pleasures to get you through the colder months.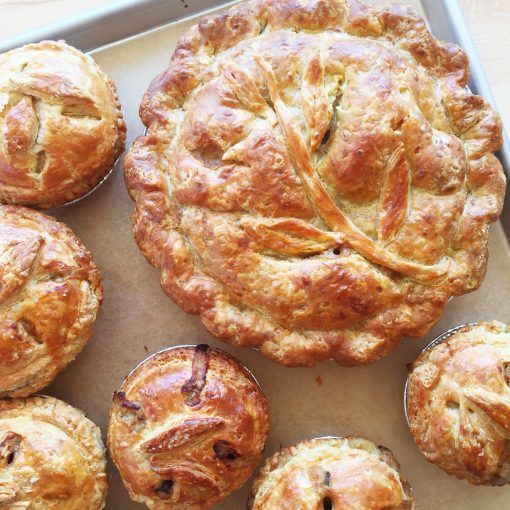 Courtesy photo
Chicken Pot Pie at Livin' the Pie Life
Heather Sheire and Wendy MacCallum are masters when it comes to sweet treats, but their scratch bakery on Glebe Road also does savory. This crowd-pleaser is filled with smoked chicken from Texas Jack's Barbecue, fresh veggies and local herbs. $32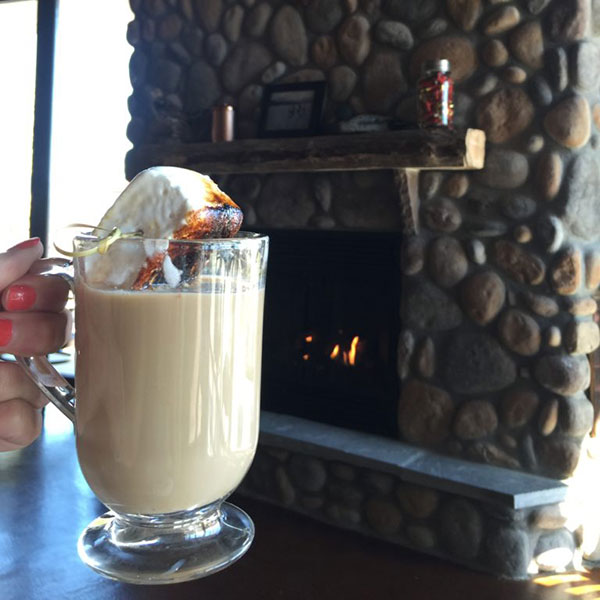 Courtesy photo
Campfire Coffees at Copperwood Tavern
On a blustery fall day, you can't go wrong with a hot, boozy drink to warm your insides. Beverage director Jody Hessler's "campfire coffees" include the Nutty Virginian (with coffee liqueur and Frangelico) and Evelyn's Haute Chocolate (with White Godiva and Stoli Vanilla). Both drinks are topped with a homemade toasted marshmallow. $10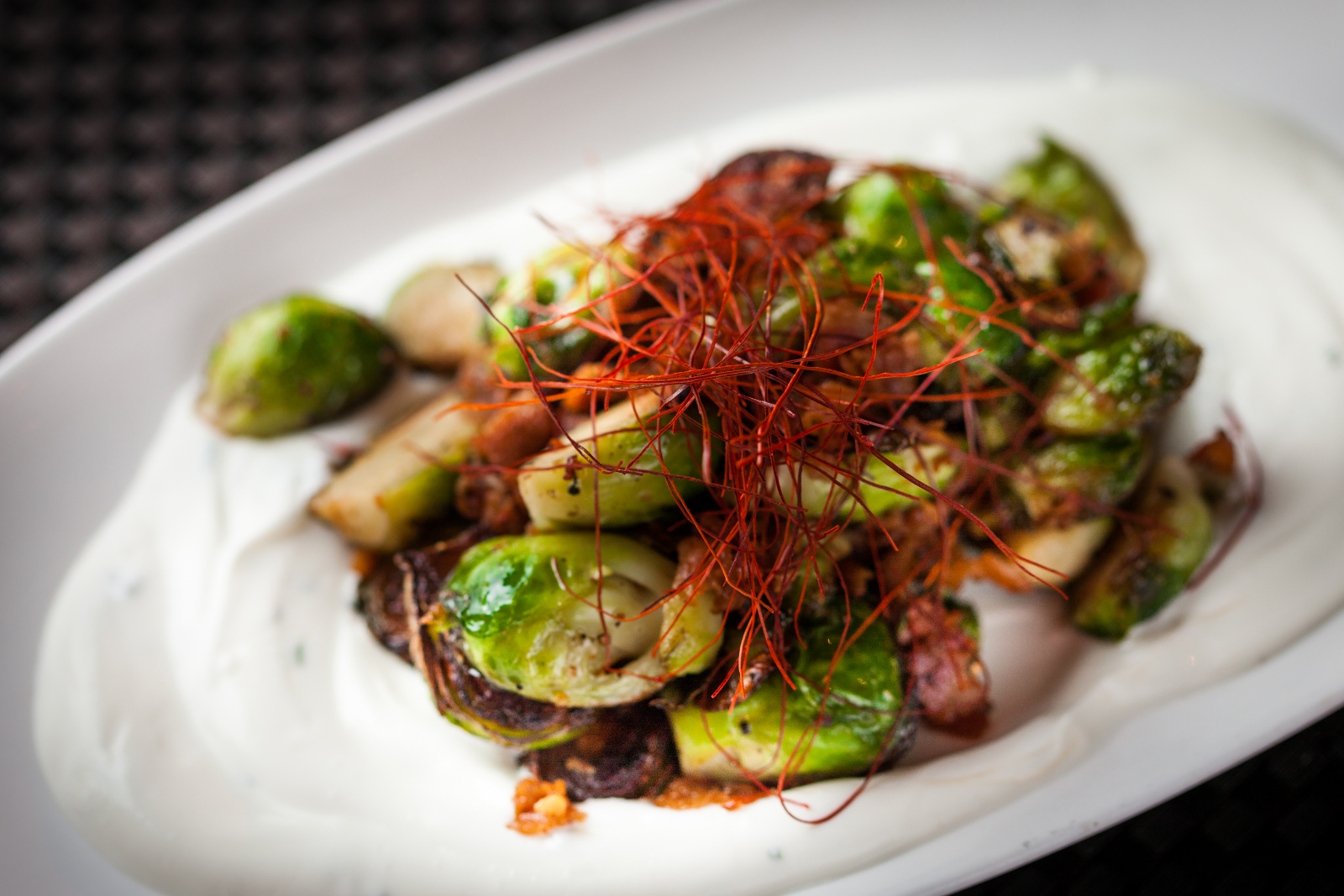 Photo by Goran Kosanovic
Brussels Sprouts at Ambar Clarendon
At Clarendon's new Balkan restaurant, the roasted root vegetables are served with lemon-garlic yogurt and bacon. $8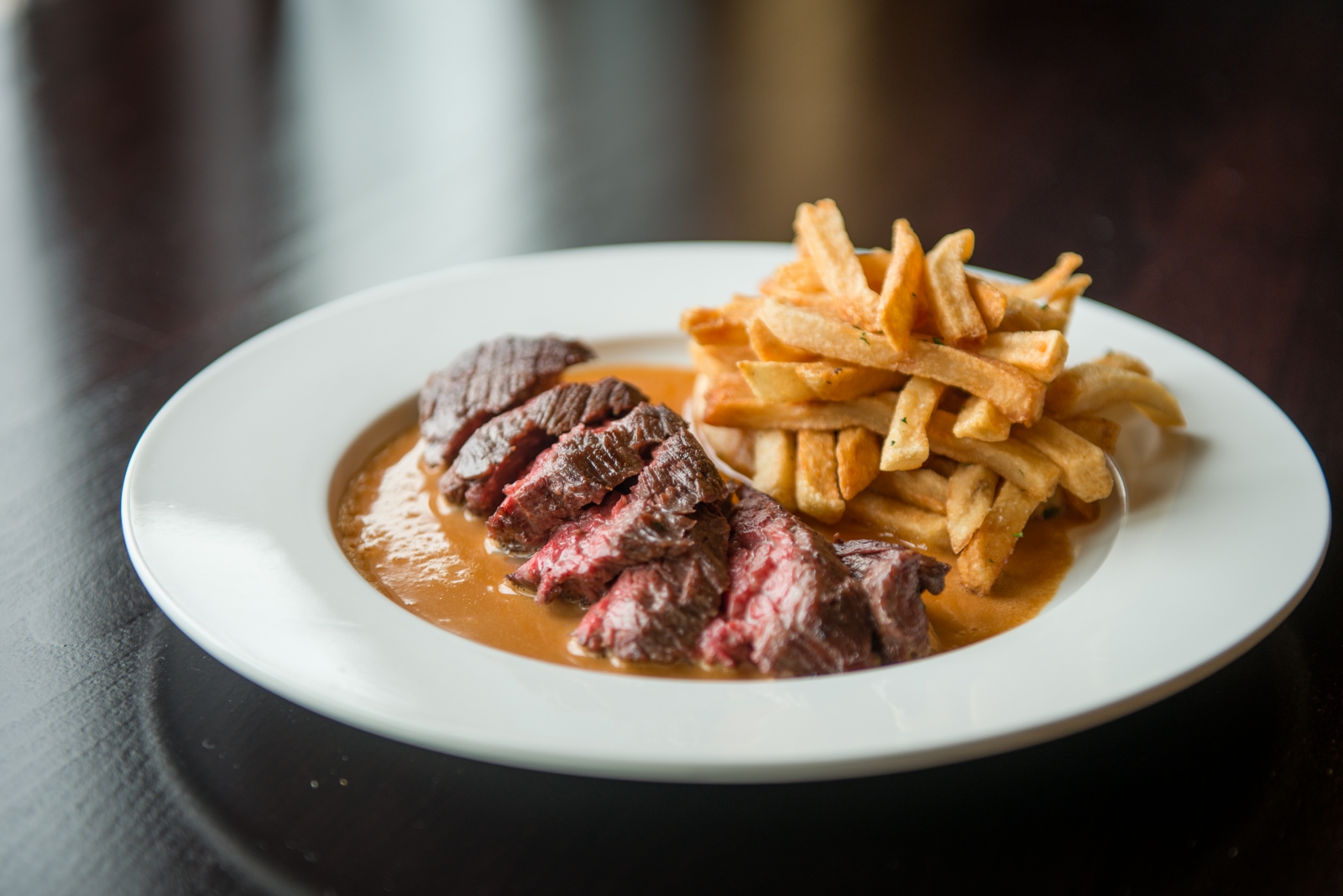 Photo via Facebook
A French staple if ever there was one. Art Hauptman's Rosslyn eatery delivers an 8 oz. hanger steak, cooked to order, with Bordelaise sauce and crispy fries. Pair it with a nice, full-bodied glass of red. (Select bottles are half-price on Wednesday nights.) $24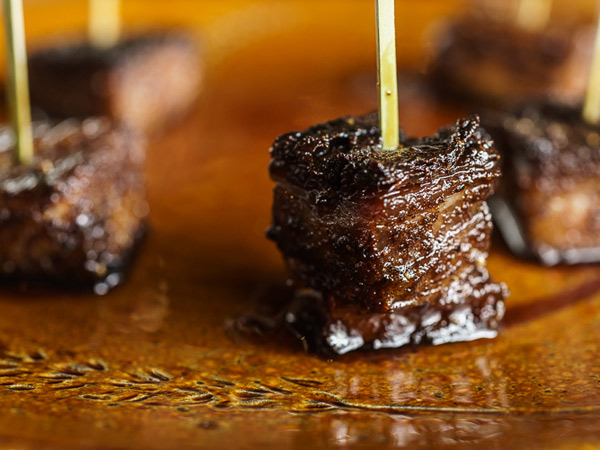 Courtesy photo
72-Hour Pork Belly Bites at Barrel & Bushel
Who doesn't love meat on a stick? The tasty bites on this shareable plate are topped off with a maple-molasses glaze. $10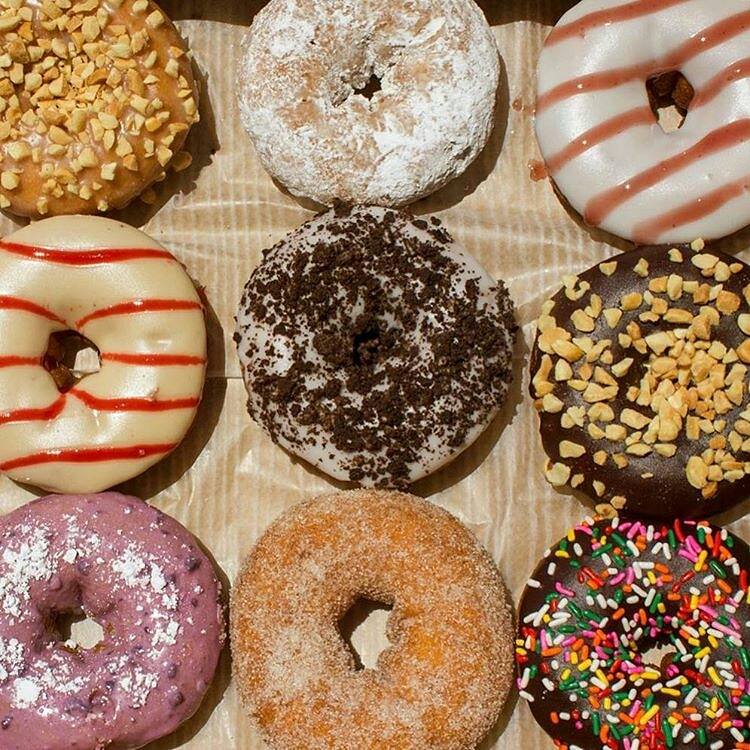 Photo via Facebook
For the uninitiated, here's the deal: The sweet little cake rings are made to order and you choose the toppings—whether it's lemon-coconut with blackberry drizzle you desire, or maple frosting with crumbled bacon. Eat them while they're hot! Prices vary.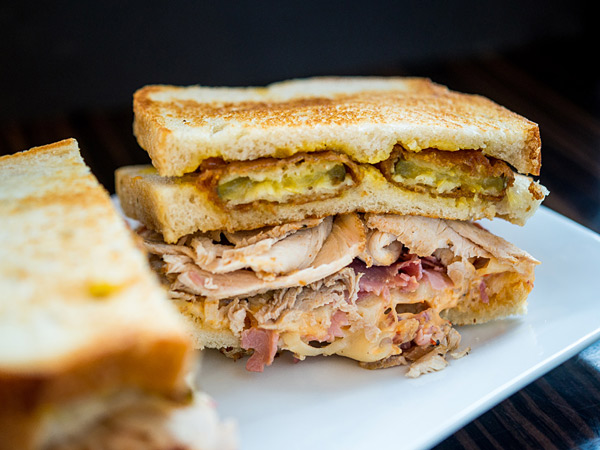 Courtesy photo
Taking the Cubano concept up a notch, this belly-filler stacks roasted pork loin, prosciutto, provolone, chipotle mayo, honey mustard and deep-fried sweet pickle chips between three pieces of grilled sourdough. $10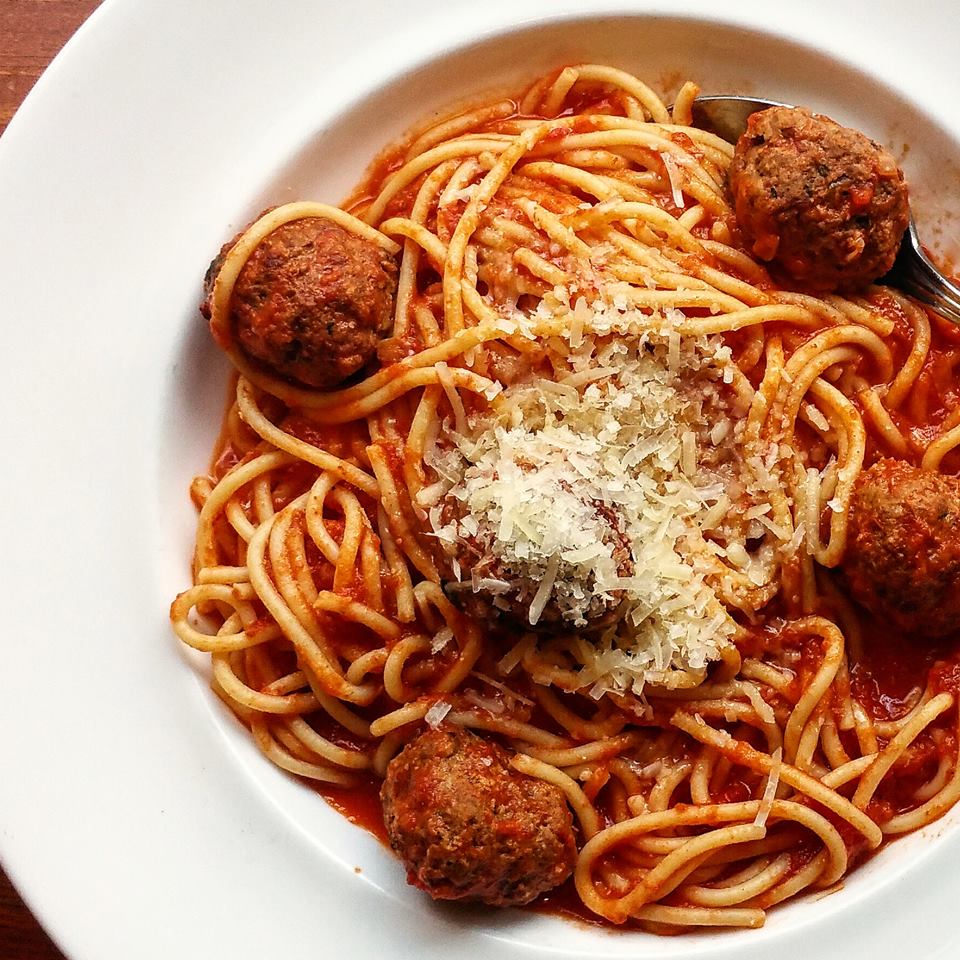 Photo via Facebook
Spaghetti and Meatballs at Pizzeria Orso
Chef Bertrand Chemel may hail from the Auvergne region France, but he's channeled his inner Sicilian grandmother with this faithful rendition of an Italian classic.
Bonus: the beef-and-veal meatballs can also be purchased by the dozen as carryout. Order 24 hours in advance. Restaurant dish: $14. Meatballs to go: $20 per dozen.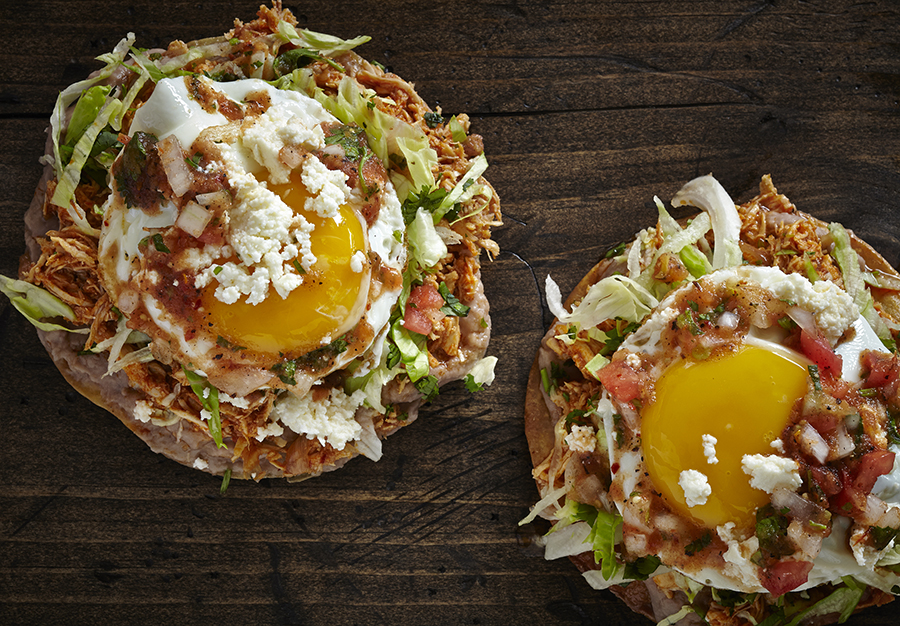 Photo by Greg Powers
Whether you're finishing an early morning 5K or nursing a hangover, Victor Albisu's breakfast hits the spot. This fan favorite features chicken tinga, pinto beans, cheese and a fried egg. $6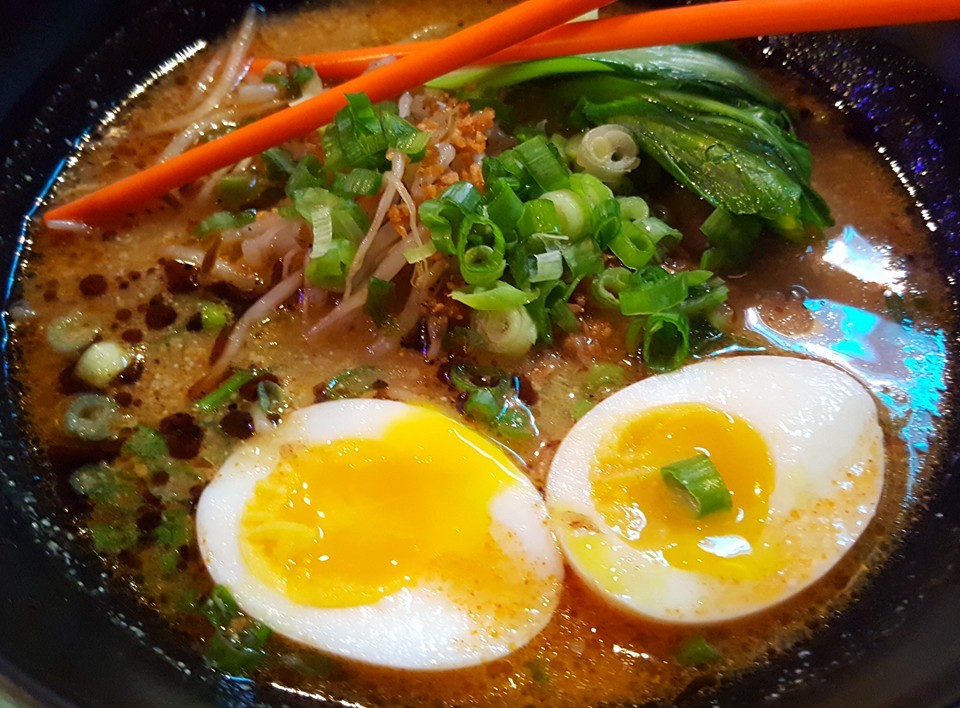 Photo via Facebook
Get your daily allowance of all the major food groups in one magical bowl. The menu options at this Cherrydale eatery basically allow you to pick and choose ingredients to your liking, from the broth (pork, chicken, miso or curry) and spice level, to the protein (pork shoulder, barbecue chicken, tofu,) to toppings such as noodles and fresh veggies. $11-$13