10 Ways to Get Your Ice Cream Fix
Grab a cone, scoop, shake or sundae at these restaurants and ice cream parlors in Northern Virginia.
Looking to celebrate summer with a frozen treat? Check out these restaurants, parlors and cafes offering the best frozen custard, gelato, shakes and ice cream in the area.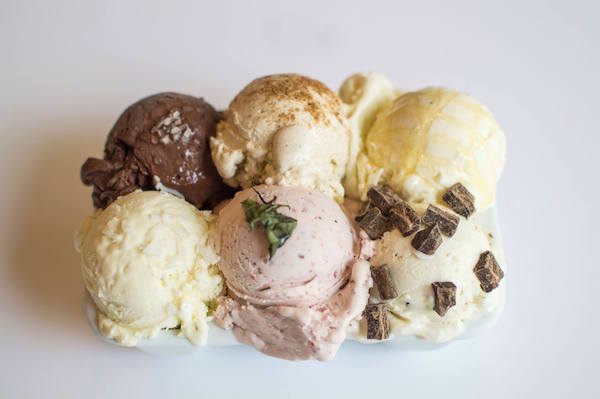 Photo via facebook.com/nicecreamfactory
Nicecream Factory​
2831 Clarendon Blvd., Arlington; nicecreamfactory.com
​This high-tech Clarendon shop uses liquid nitrogen to flash freeze made-to-order batches of ice cream. The method means extra-smooth, rich scoops made with a variety of flavors and mix-ins. Six flavors are available daily, with options like vanilla, chocolate chunk, blackberry and key lime pie.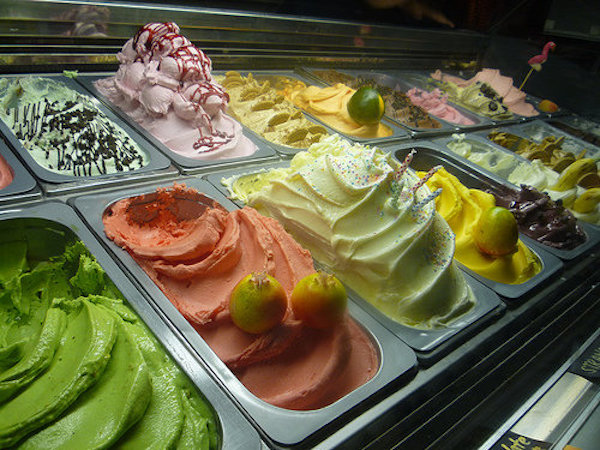 Photo via facebook.com/boccato-gelato-espresso
Boccato Gelato & Espresso
2719 Wilson Blvd., Arlington; gelatoarlingtonva.wix.com/boccato
Pair your coffee with a scoop of fresh gelato at this cafe in Clarendon. Flavors include options like dark chocolate, salted caramel or hazelnut. Comfy seating encourages you to settle in for a long visit. Need to get some work done? Boccato is also home to the CoworkCafe, where you can work remotely with WiFi and office amenities for $20 a day.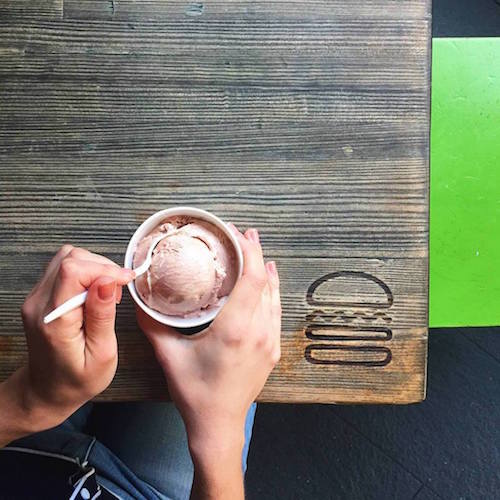 Photo via facebook.com/shakeshack
Shake Shack
1100 S Hayes St., Arlington; shakeshack.com
7924 Tysons Corner Center, McLean
This New York-based chain may be known for burgers slathered in "Shake Sauce," but the frozen options should not be ignored. Both the Pentagon City and Tysons Corner locations feature shakes and frozen custard "concretes" with mix-ins like chocolate-truffle cookie dough, salted caramel sauce, dark chocolate chunks or marshmallow sauce. If you're in Pentagon City, go for the Potomac PB concrete, made with vanilla custard, peanut butter sauce, chocolate chip cookie and chocolate sprinkles.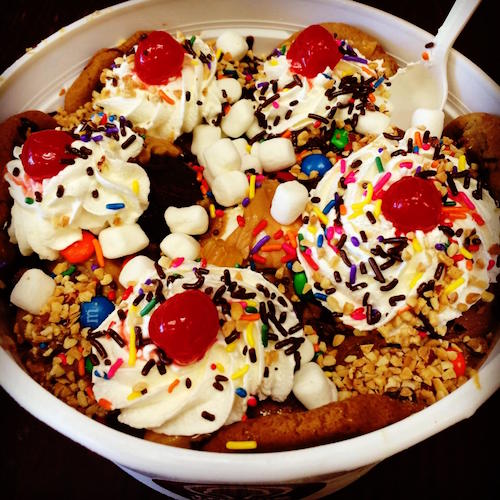 Photo via facebook.com/tobysicecream
Toby's Homemade Ice Cream & Coffee
5849A Washington Blvd., Arlington; tobysicecream.com
Tucked into a tiny Westover storefront, Toby's serves up freshly made ice cream along with custom cakes and a full coffee bar. The ice cream here is rich, using 18 percent butterfat and plenty of mix-ins. Options change frequently, but include favorites like vanilla bean, chocolate chip cookie dough, butter pecan and mint chocolate chip.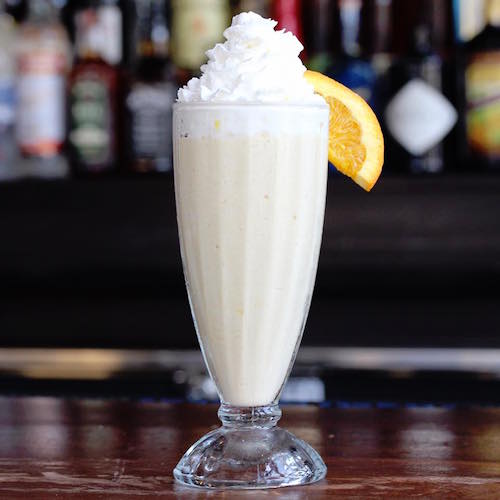 Photo via facebook.com/TedsBulletin
Ted's Bulletin
2911 District Ave., Fairfax; tedsbulletin.com
Stop by the Mosaic District location of this D.C.-area chain for a frosty, old-school milkshake. Flavors like chocolate, caramel macchiato, Oreo or strawberry-banana are served up in retro soda fountain-style glasses. Looking to kick things up a notch? Ted's also offers spiked milkshakes, like the White Russian with vodka and Kahlua, or the Key Lime Pie with coconut rum.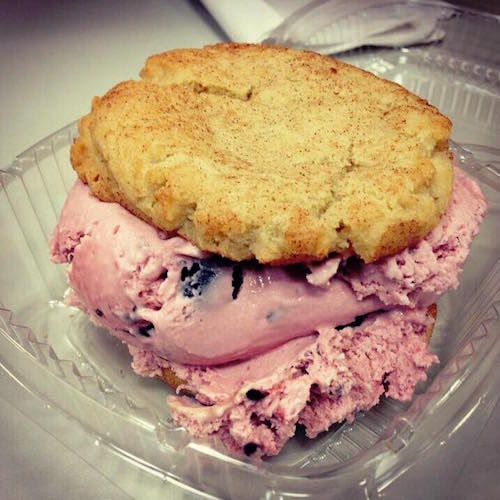 Photo via facebook.com/captaincookieDC
Captain Cookie & the Milkman
Location Varies; captaincookiedc.com
Keep up with this fleet of D.C.-area dessert food trucks on the website, which lists weekly stops. The trucks often swing by Arlington's Courthouse and Rosslyn neighborhoods, where diners can stop for cookies, ice cream or a build-your-own ice cream sandwich combining the best of both.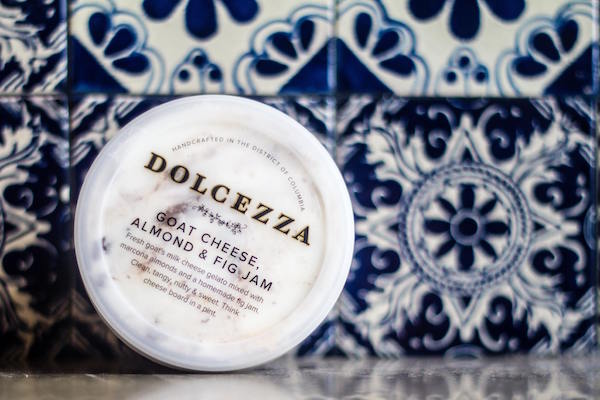 Photo via facebook.com/dolcezzagelato
Dolcezza Gelato
2905 District Ave., Fairfax; dolcezzagelato.com
Take a Mosaic District shopping break for a scoop of gelato at this popular spot featuring creative flavors like Thai coconut milk, creme-fraiche citrus or marmalade. Craving some gelato when you're away from Fairfax? Grab a container to-go at the cafe, or stop by area Whole Foods for a pint.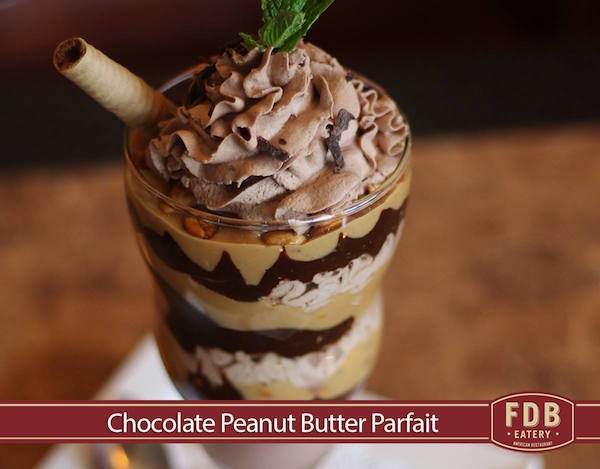 Photo via facebook.com/FDBeatery
FDB Eatery
6641 Arlington Blvd., Falls Church; fdbeatery.com
FDB Eatery started out as Frozen Dairy Bar, and the Falls Church restaurant still honors that history. Stop in for frozen custard in a cone, cup or milkshake, or opt for one of the specialty sundaes like the chocolate-peanut-butter parfait with layered chocolate frozen custard, chocolate mousse, peanut butter, peanut brittle and chocolate shavings.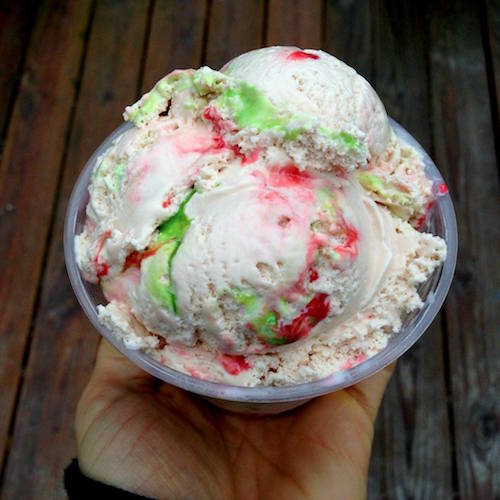 Photo via facebook.com/lilcitycreamery
Lil City Creamery
114 W. Broad St., Falls Church; www.lilcitycreamery.com
​This tiny Falls Church ice cream shop serves up flavors created at Woodside Farm Creamery, which has been operating in Delaware since 1796. Visitors can go for a cone or cup, or upgrade to a filling brownie sundae, ice cream sandwich or root-beer float. The tiki-themed shop also serves coffee and smoothies.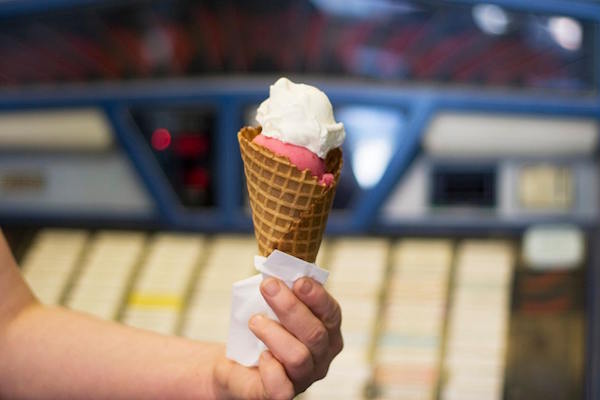 Photo via facebook.com/DairyGodmother
The Dairy Godmother
2310 Mount Vernon Ave., Alexandria; thedairygodmother.com
Cool off during an afternoon exploring Del Ray with a cup of The Dairy Godmother's signature Wisconsin-style frozen custard. Vanilla and chocolate custard are available daily, along with a rotating flavor of the day like Oreo cream, buttered pecan, mint chip or cinnamon oatmeal cookie. Not craving custard? The cafe also features baked goods, sorbet and ice pops. ​