11 Spots for July 4th Eats
A roundup of special carry-out and eat-in offerings in Arlington and Merrifield in honor of Independence Day.
Come July 4, the conversation at our house usually centers on where to go and see the fireworks. But maybe it should focus on what to eat, given all the great deals around town. Here are a few options worth investigating.
Kapnos Taverna is offering a to-go menu for your picnic under the fireworks. Choose from Greek spreads, sides and roasted meats. Deadline for orders is 5 p.m. July 2.
The Skydome Lounge and Windows over Washington at the Doubletree by Hilton in Crystal City will offer stunning views of the fireworks, plus two $150 prix-fixe menus. (Kids dine for $80 at Windows over Washington, but the Skydome Lounge is only for adults 21 and over). Reservations required through its online form.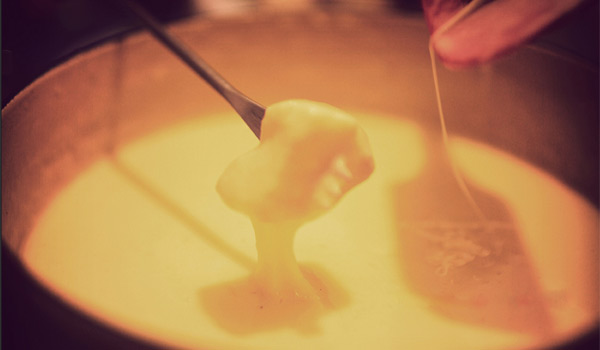 Photo by Pedro Cerqueira
The Melting Pot is offering fondue and fireworks this Saturday, with seating from 1-5 p.m. Options include a $19.95 "crave" menu with cheese fondue, salad and chocolate fondue; or a "seafood catch" four-course dinner for $32. The restaurant will also be serving red-white-and-blue cocktails all day for $5 "to get you in the holiday spirit."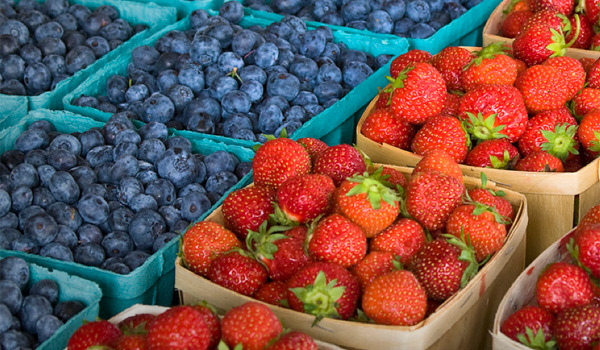 Photo by Liz West
Go for red, white and blueberries at America Eats Tavern, which is offering an $8 strawberry shortcake with blueberries to top off your patriotic meal this Saturday and Sunday.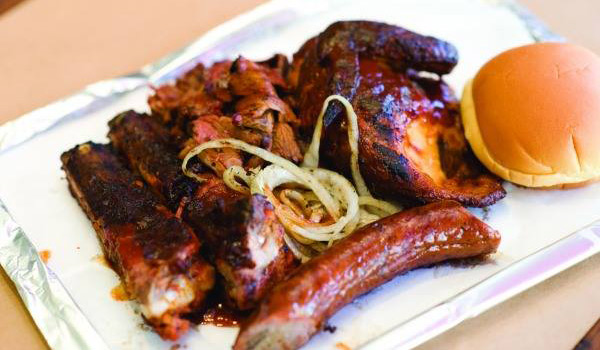 Photo via Facebook
Rocklands is ready to make your picnic complete with its To-Go menu, with all manner of barbecued ribs, pulled pork, chicken—and the classic sides that go with them.
Balducci's also offers a Summer BBQ menu. Along with the barbecue and fried chicken offerings, veggies take a star turn on the sides menu, which includes selections such as Caprese salad with tomato, mozzarella, red peppers, artichokes and hearts of palm; Asian noodle salad with pickled veggies and cilantro; and bluegrass coleslaw with cabbage, mustard greens and whole grain mustard.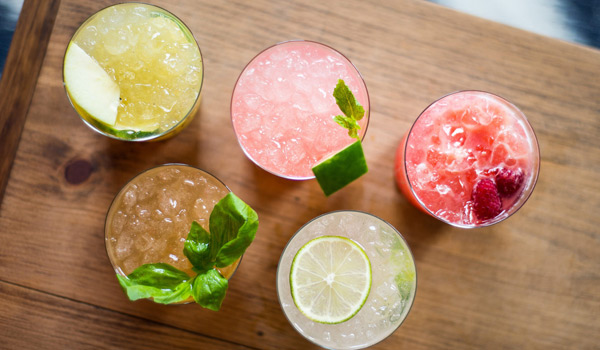 Photo via Cava's website
It's hot and sticky out there, so consider ordering some of Cava's refreshing juices along with your meal from its to-go menu at the Mosaic District location. Juice varieties include watermelon-mint, raspberry-ginger, vanilla-bean limeade, and roasted jalapeño-apple-cucumber.
Bayou Bakery is offering an "All American meal with Southern Flair" on Saturday and Sunday. For $12, you can get a chopped barbecue sandwich with bread 'n' butter pickles, corn-on-the-cob and your choice of slaw or a tater salad. First come, first served, until they're all gone.
For an updated July 4 classic, head to Red Apron, which is offering Haute Dog and Original Burger packs. The Haute Dog pack, which serves five, comes with buns, hot mustard (the house recipe), smoked mayonnaise and pickle relish for $23. The Original Burger pack includes four 1/3-pound patties, cheddar cheese, buns, shredded lettuce, sliced red onion, tomatoes and pickles, and island sauce for $28. The shop will also have homemade sides on hand, such as pickled potato salad and coleslaw.
Stay above the fray with Vantage Point restaurant's July 4 buffet spread, which includes shrimp bisque, salmon, chicken sautéed in a wine and cream sauce with grapes, prime rib and angel-hair pesto. A dessert bar and soft drinks are included in the $50 tab, which also covers tax and gratuity. Seating at the glassed-in restaurant at the Holiday Inn on North Fort Myer Drive offers a prime "vantage point" of the fireworks. Call to reserve: 703-807-2000.
Water & Wall will be offering Chef Tim Ma's popular creme fraiche wings ($24.99 for 24; $35.99 for 36; or $46.99 for 48) and Dr. Pepper ribs ($17.99 for a half order or $24.99 for a full rack) to go. Orders must be placed (and pre-paid) by 4 p.m. July 3, and will be available for pick-up on July 4 between 2 and 5 p.m. The restaurant will also host a patriotic July 4 happy hour from 5 to 9 p.m. featuring a "Red, White and Bluecoat" gin and tonic.