12 Edible Gifts for Dad
Searching for the perfect Father's Day gift? Try these food-themed ideas, available at shops and restaurants in Arlington, Falls Church and Merrifield.
For some reason, dads are always harder to shop for than moms. Does he really need another tie? We're guessing not. Here are some much more delicious ideas to spice up Father's Day next weekend.
For the Meat Lover:
Take Dad to Open Kitchen's second annual BBQ, Blues & Brews dinner on June 19 at 6:30 p.m. (7115 Leesburg Pike #107, Falls Church; 703-942-8148). The event features four American craft beers, each paired with East coast regional barbecue dishes (for starters, think smoked pork belly with rhubarb mostarda, house pickles and mini biscuits), all while the blues band Waiting for Gravity plays on the terrace. Click here for details and to reserve. $85 per person.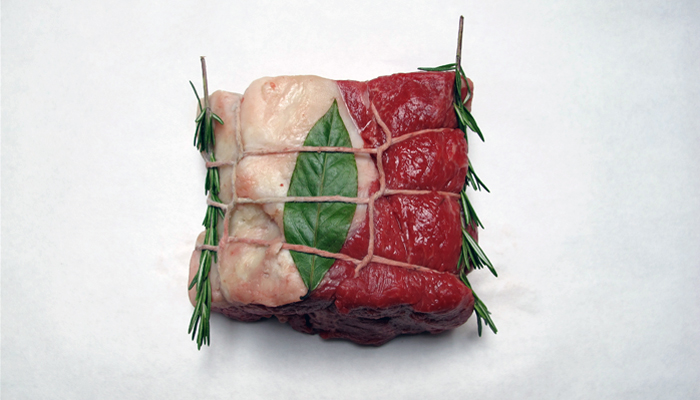 Or, introduce him to Red Apron Butcher's new "Beast of the Month" program at its Mosaic District location (8298 Glass Alley, Fairfax; 703-676-3550). The meat case will feature nose-to-tail cuts of a "unique heritage breed" each month, concluding with a "whole animal dinner" on the last Saturday of the month. The program's inaugural dinner on June 27 at 7:30 p.m. will feature a Russian boar crossed with a saddleback (a breed known as a Russaback) from Leaping Waters Farm in Roanoke. The six-course meal will incorporate different cuts and charcuterie into each dish—capped with a berry crisp and bacon gelato at the end. $96 per person. To reserve, call or email reservations@redapronbutchery.com.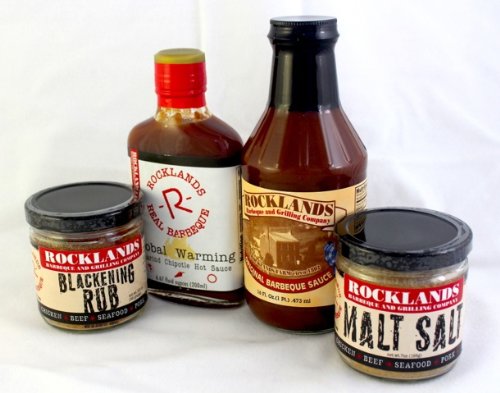 Prefer to grill at home? Order a gift box from Rocklands (3471 Washington Blvd., Arlington; 703-528-9663), which includes jars of the restaurant's Original Barbeque Sauce, Global Warming Hot Sauce, Blackening Rub and Malt Salt. $23.99.
For the Baseball Fan:
There's nothing like a good hot dog at the ballpark. Ben's Chili Bowl (1725 Wilson Blvd., Arlington; 571-312-1091) has the perfect gift for any Nats Dad: An 8-by-11-inch photo of Bryce Harper waiting for his own dog at the Ben's counter, along with a pack of 16 spicy half-smokes, two pints of Ben's Chili Sauce, and a red-and-blue Ben's baseball cap. $79.95. Click here to purchase online.
For the Snacker:
If Dad is bored with the usual grocery store chips, candy and cookies, try some treats from across the pond. Classic Cigars & British Goodies (2907 Wilson Blvd., Arlington; 703-525-6510) carries Cadbury's luscious Dairy Milk Bars, along with other sweets that are hard to find stateside. In the savory column, the selection of Tayto crisps (potato chips in American parlance) ranges from basic, to cheese and onion, to prawn flavored. The cheese crisps with some drops of Sarson's Malt Vinegar are positively addictive.
Hosting a family gathering? Pick up a few local brands at Whole Foods (2700 Wilson Blvd., Arlington; 703-527-6596) which sells tubs of Cava Mezze's hummus, tzatziki, harissa, feta and tabouleh (various sizes and prices). Or try local celebrity chef Carla Hall's sugar-cube-sized Petite Cookies, which range from sweet (almond ginger; pecan shortbread with vanilla salt) to savory (cheddar pecan). $6.99 for a 6-oz. package.
For the Bookish Sort:
Local food writer and dad Nevin Martell—who writes for Arlington Magazine, among others—has a new cookbook, It's So Good, focusing on tiny tastes. The author's own favorite recipe? The French toast, "because it's so quick to make and easy to customize," he says. "In our house, we like to top ours with sliced bananas and maple syrup. I believe that any day that starts on such a sweet note is bound to be a good day." $16.35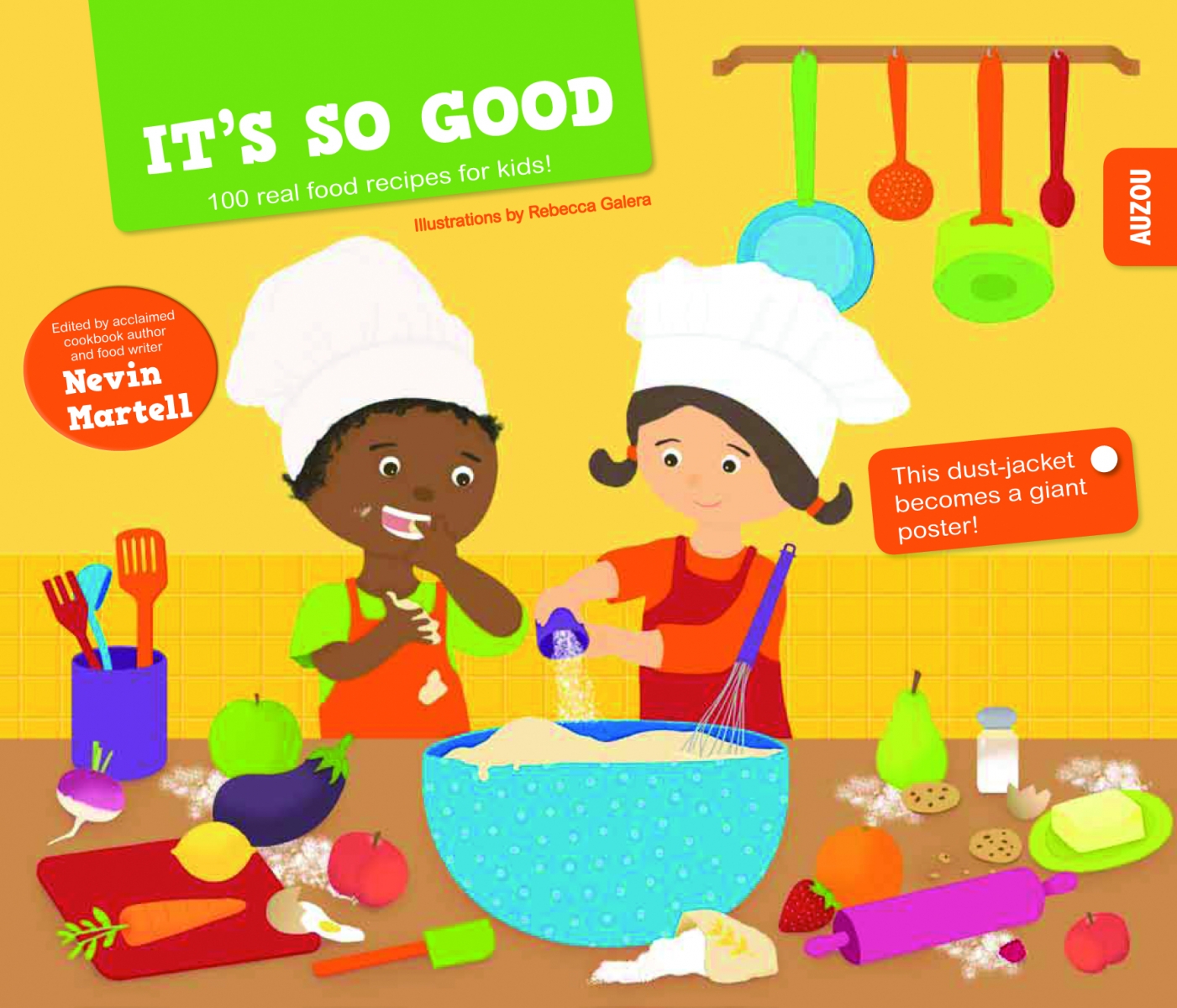 Or choose any book that Dad might love and deliver it with artisanal chocolates—even chocolate beer—from One More Page Books (2200 North Westmoreland Street #101, Arlington; 703-300-9746). For a real splurge, try the Kingsbury's Banana Split Bar, which combines three kinds of chocolate, banana chips, dried cherries, peanuts and sprinkles. $7.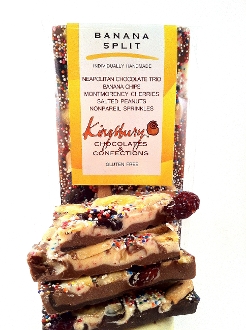 For the Beer and Wine Connoisseur:
Grateful Red Wine & Gift Shop (2727 Wilson Blvd., Arlington; 703-812-0906) offers both beer ($29.99 per month) and wine ($39.99 -$59.99 per month) club memberships, and each delivery contains a cheese and charcuterie pairing. The shop can also create custom gift baskets. Manager William Taylor recommends a large rustic basket for Dad, which features a 2012 Carne Humana Red Blend from Napa Valley; a candied bacon chocolate bar; 34 Degrees Natural Crackers; apple-smoked cheddar cheese and buffalo cheddar cheese; and Green Mountain Ragin' Rooster Sriracha Mustard. $89.99.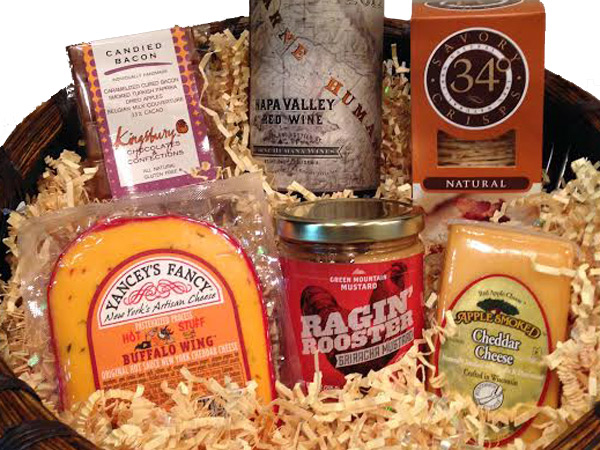 If Dad is partial to exotic wine pairings, pay a visit to Red White & Bleu (127 South Washington Street, Falls Church; 703-533-9463) for delicacies such as duck paté en croute with sour cherries ($9.50 per quarter pound) or Spanish rabbit paté ($7.50 per quarter pound). The store also hosts free wine tastings on Sundays from 1 to 5 pm—and wouldn't you know it? Father's Day falls on a Sunday!
Meanwhile, suds-loving fathers are sure to dig Mad Fox Brewery's Father's Day Buffet (444 West Broad Street, Suite I, Falls Church; 703-942-6840), which promises dishes such as beer-braised carnitas on eggs benedict with IPA hollandaise. Or just purchase Dad a $50 gift card and get a free 64-ounce growler to present with it.
For the Health Nut:
Senzu Juicery produces a variety of juices and nut milks that are both healthy and cleansing. The juice combinations have names like Energy (carrot, apple, orange, lemon, ginger, goji berry); Immunity (grapefruit, orange, Asian pear); and Detox (beet, carrot, apple, radish, cucumber, lemon, ginger). Pick any six, or choose from a variety of cleanse packs, which contain both juices and almond and cashew milks. $50 for six 16-ounce bottles. Order online or visit the juice maker's stands at the Crystal City or Columbia Pike farmers markets.