12 Places to Celebrate New Year's Eve in Style
Make your reservations now at these restaurants in Arlington, Falls Church and McLean.
Let's face it, 2016 was difficult. Too many great musicians (Bowie, Prince) lost. Too many political divisions and not enough reminders of what brings us together. So, in the spirit of a better 2017, here are some places to raise a glass on Dec. 31 and welcome in a year that we hope will be memorable in all the best ways. Bonus: all of these restaurants are close to home and only a quick Uber ride away. No driving required.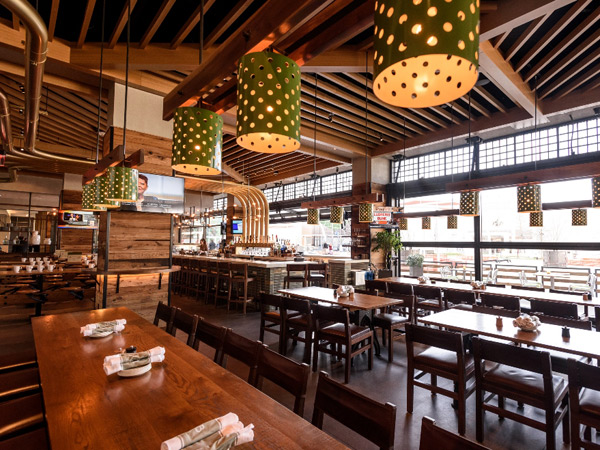 Barrel & Bushel. Photo by Rassi-Borneo, Timeline Media.
Prohibition never tasted so good. The Tysons Corner restaurant's "Bootlegger's Bash" includes cocktail stations featuring libations from the Prohibition era, unlimited hors d'oeuvres, a cigar bar, dancing and live music, and a champagne toast at midnight. Prix fixe menu choices include strip loin, fried chicken, roasted fingerling salad, caramelized cauliflower, and a "fudge tasting," complete with gingerbread house. Cost: $69 to $99.
Barrel & Bushel, 7901 Tysons One Place, Arlington; hyatt.com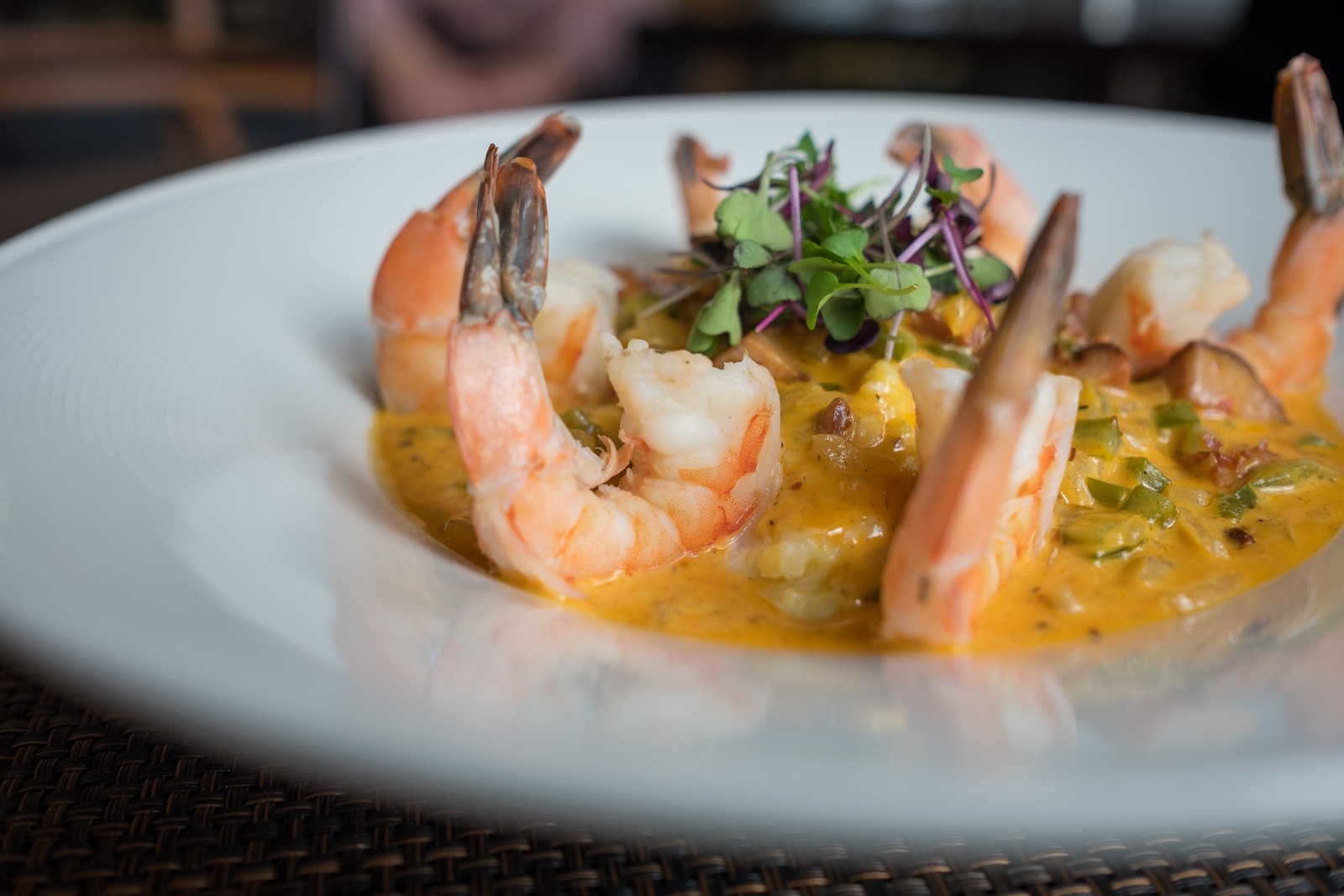 Shrimp and grits at Bistro 360. Courtesy photo.
A four-course dinner, including gluten-free options, is on tap at this wine bar, market and restaurant in Rosslyn. Choices include New England lobster rolls, a roasted beet and goat cheese salad, filet mignon, a grilled vegetable and tomato pie and crème brulee. Seatings are at 6, 7, 8 and 9 p.m. Cost: $65, plus tax and tip.
Bistro 360 Wine Bar, Market & Restaurant, 1800 Wilson Blvd., Arlington; bistro360.net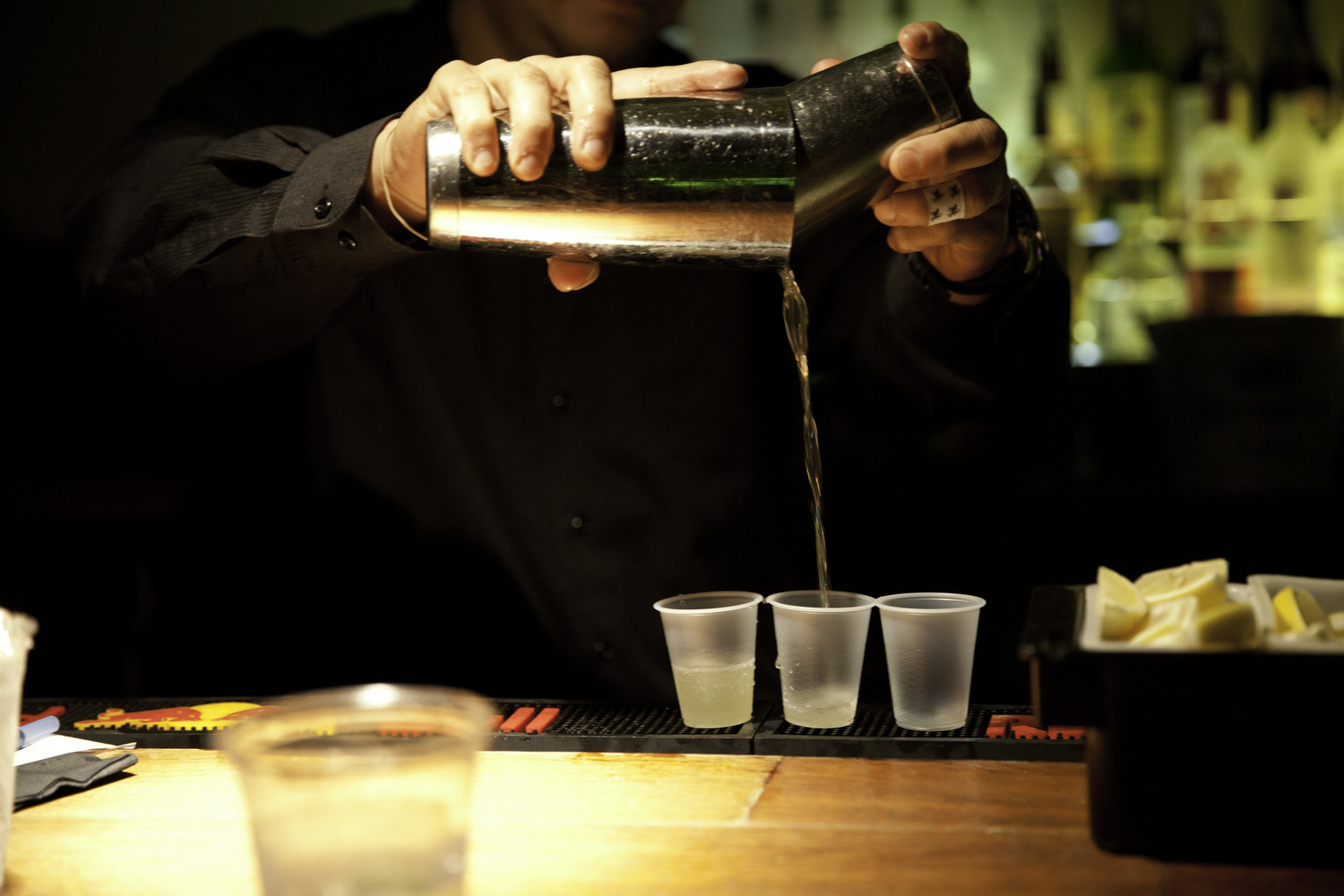 Clarendon Ballroom. Website photo.
The historically sold-out event features a dinner buffet, midnight champagne toast and a late-night hoagie station to sate your hunger after indulging in two levels of entertainment. Cost: $70 to $120.
Clarendon Ballroom, 3185 Wilson Boulevard, Arlington; clarendonballroom.com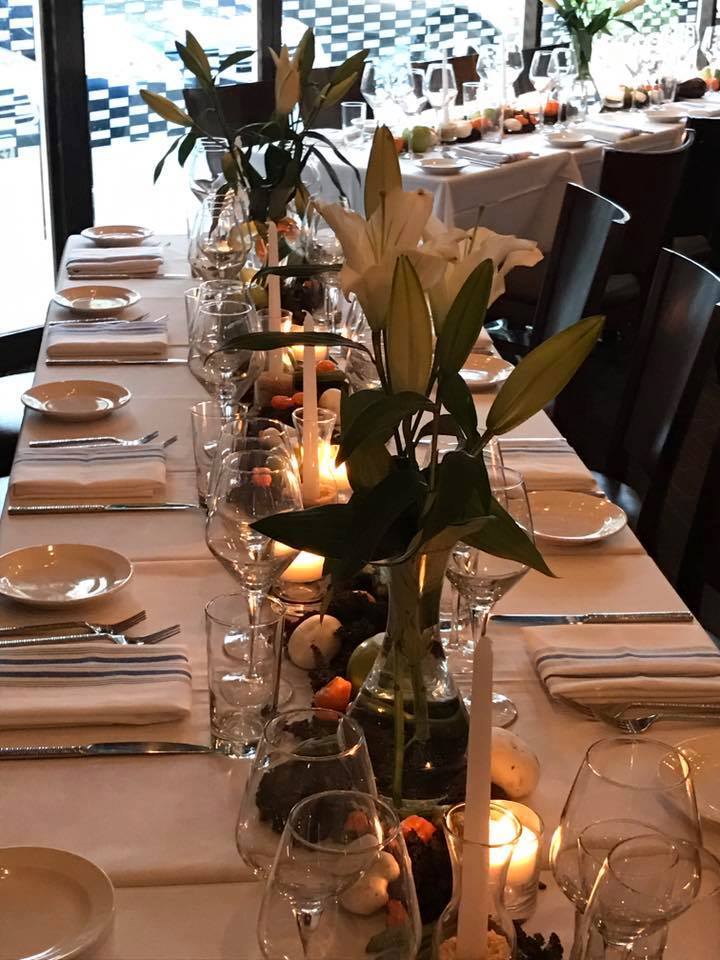 Evo Bistro in McLean. Website photo.
Seafood offerings are plentiful on the four-course New Year's menu of this Mediterranean-themed restaurant. Guests can choose from smoked salmon and diver sea scallops, lobster risotto and braised short ribs, or sea bass in pastry. Dessert choices include pear tart or profiteroles. Cost: $55, with a champagne toast at midnight.
Evo Bistro, 1313 Old Chain Bridge Road, McLean; evobistro.com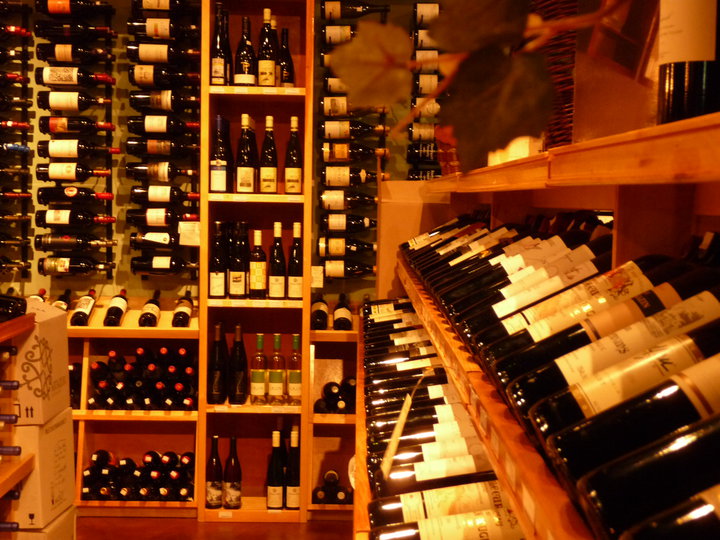 Grand Cru Wine Bar. Website photo.
An elegant, four-course menu covers the bases for a festive evening in Ballston. Choices include double duck consommé and chestnut risotto; venison and quail, and rack of lamb; and goat cheese and apricot tart. A dessert sampler offers panna cotta, bread pudding and chocolate mousse. Cost: $55, with a wine pairing of $29 per person.
Grand Cru Wine Bar & Bistro, 4301 Wilson Boulevard, Arlington; grandcru-wine.com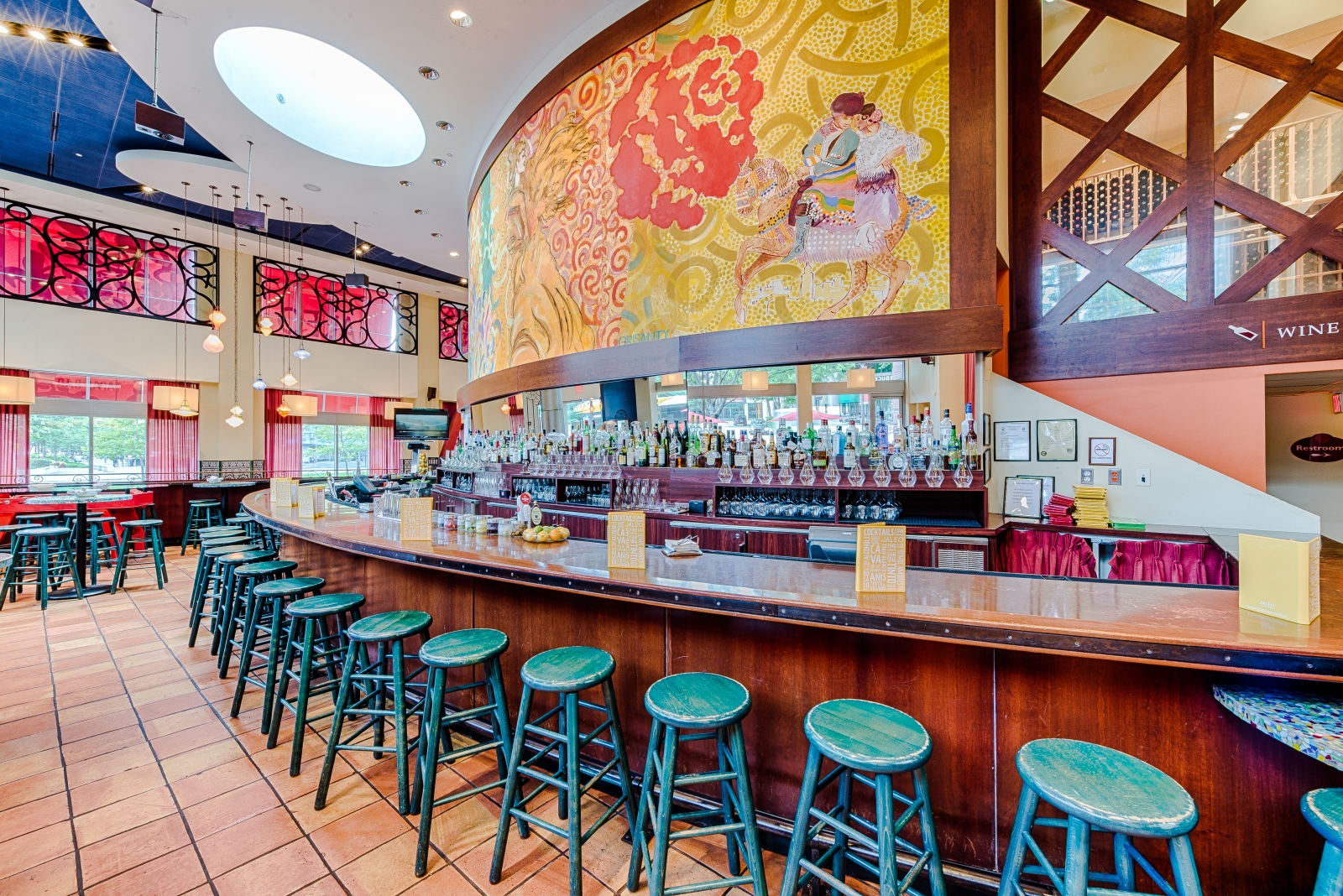 The bar at Jaleo. Photo by Rey Lopez.
A 9 p.m. seating at the Crystal City outpost of this D.C. tapas bar allows guests to sample unlimited tapas from the holiday and seasonal menus, which include oysters with caviar. Dessert, a glass of sparkling cava and 12 good-luck grapes, a Spanish custom, are presented at midnight. Specially priced wine flights also are available. Cost: $85.
Jaleo, 2250-A Crystal Drive, Arlington; jaleo.com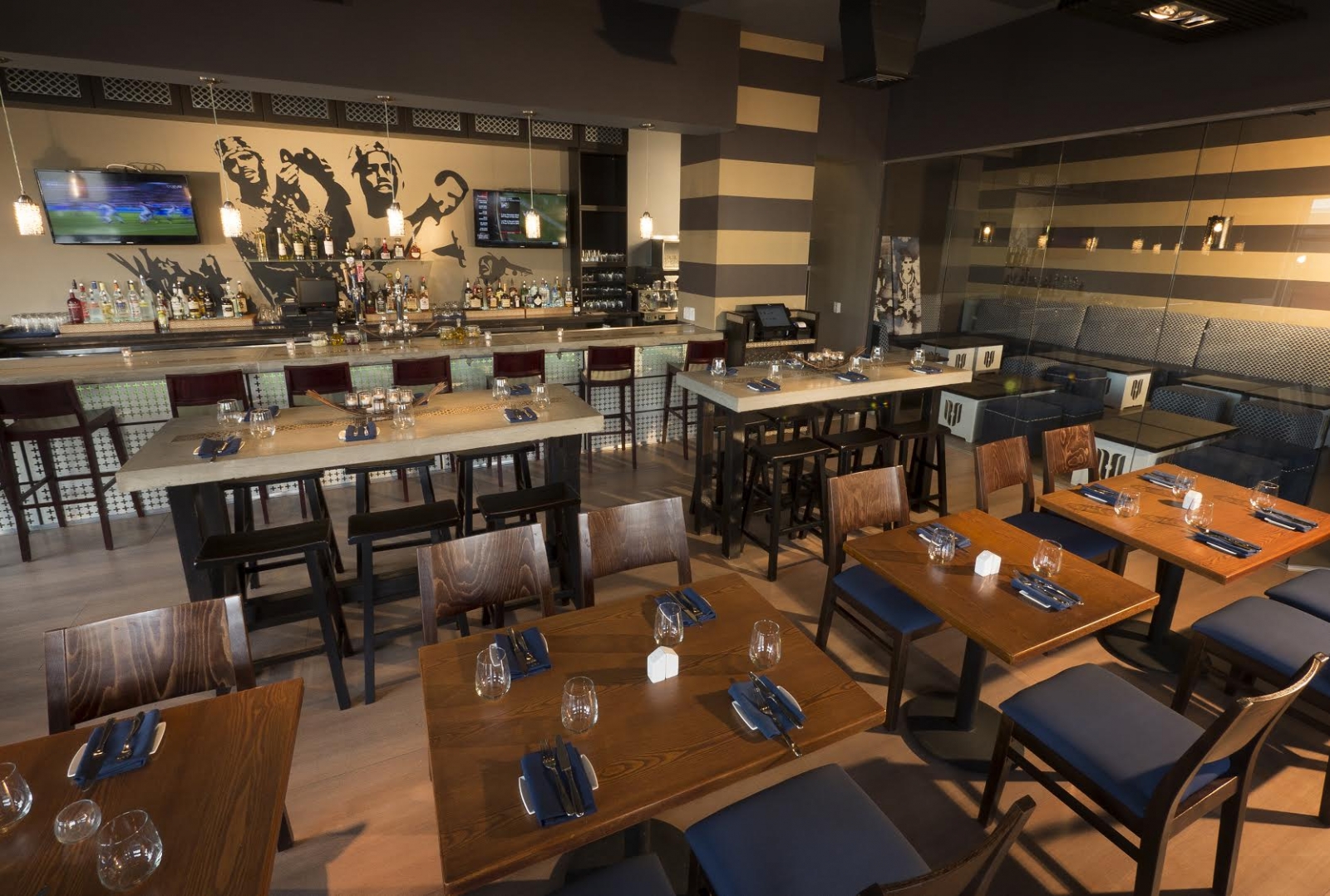 The dining room at Mazagan. Courtesy photo.
When it comes to New Year's Eve bashes, this Moroccan restaurant on the Pike isn't kidding around: Its website specifies that guests come in evening wear (like we'd wear jeans to a New Year's Eve dinner? Come on). The five-course menu includes seafood bisque, Moroccan appetizers, a tagine of beef and figs, and pistachio-and-strawberry cake or almond baklava for dessert. Cost: $80.
Mazagan, 2901 Columbia Pike, Arlington; mazaganrestaurant.com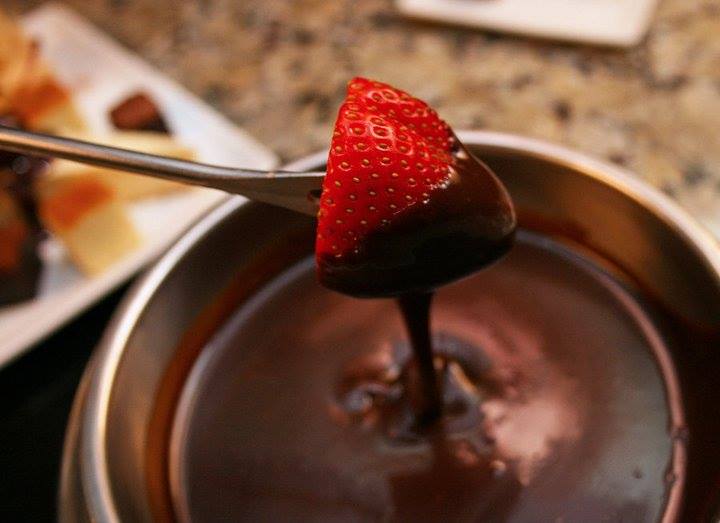 Chocolate fondue at the Melting Pot. Website photo.
For those who want to include kiddos in their New Year's celebration, this Ballston fondue restaurant has a menu for children under 12. For grown-ups, options include a creamy crab cheese fondue, lobster tail, wild mushroom sacchetti, and a choice of white chocolate crème brulee or hazelnut milk chocolate fondue. Cost: $68; $25 for children under 12.
The Melting Pot, 1110 N. Glebe Rd., Arlington; meltingpot.com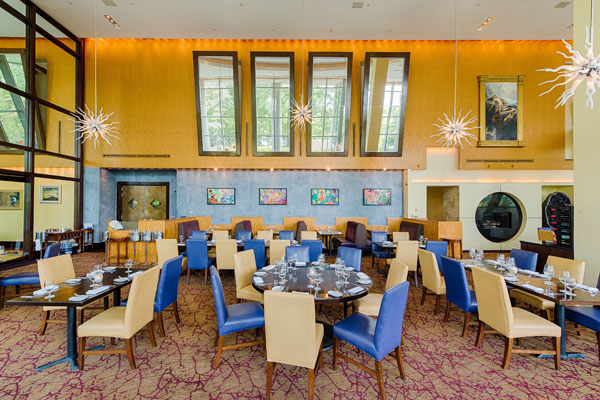 The dining room at 2941.
The impressive and artful setting should inspire romantic thoughts this New Year's Eve, as well as the Falls Church restaurant's thoughtful, three-course prix fixe menu. Offerings include peekytoe crab salad or mushroom veloute; bay scallops or filet mignon; chocolate chestnut tart or sticky toffee pudding. Cost: $105.
2941 Restaurant, 2941 Fairview Park Drive, Falls Church; 2941.com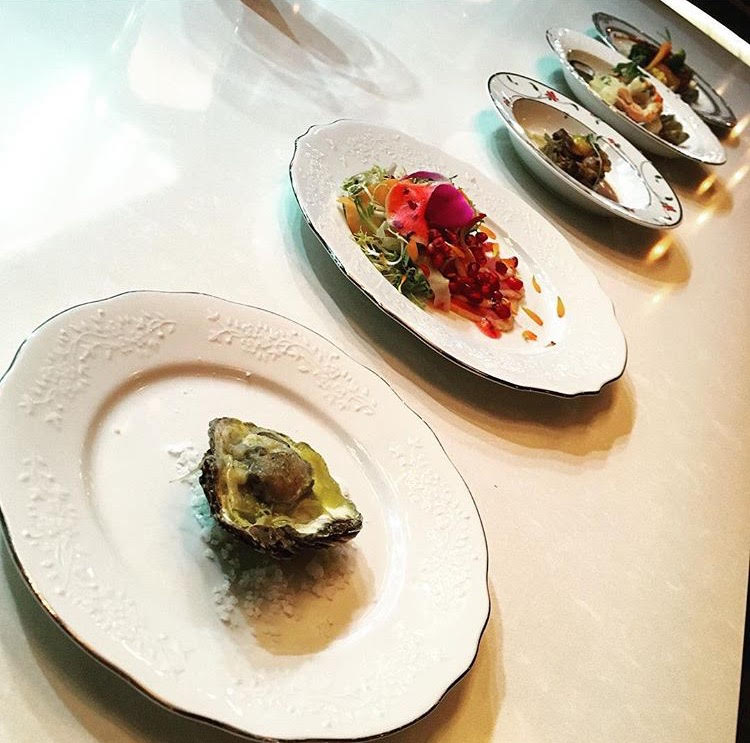 Spanish delights at SER.
The Ballston Spanish restaurant's six-course meal goes way beyond tapas, with offerings that include chestnut cream and crispy bacon with a porcini emulsion, a terrine of white and green asparagus, rockfish poached in sage, and a dark chocolate "brick" with a passionfruit sorbet. Cost: $70 for the 5 to 7:30 p.m. seating; $100 for the 9 to 10:30 p.m. seating. Guests can choose a $45 additional wine pairing at both seatings.
Ser, 1110 N. Glebe Rd., Arlington; Ser-restaurant.com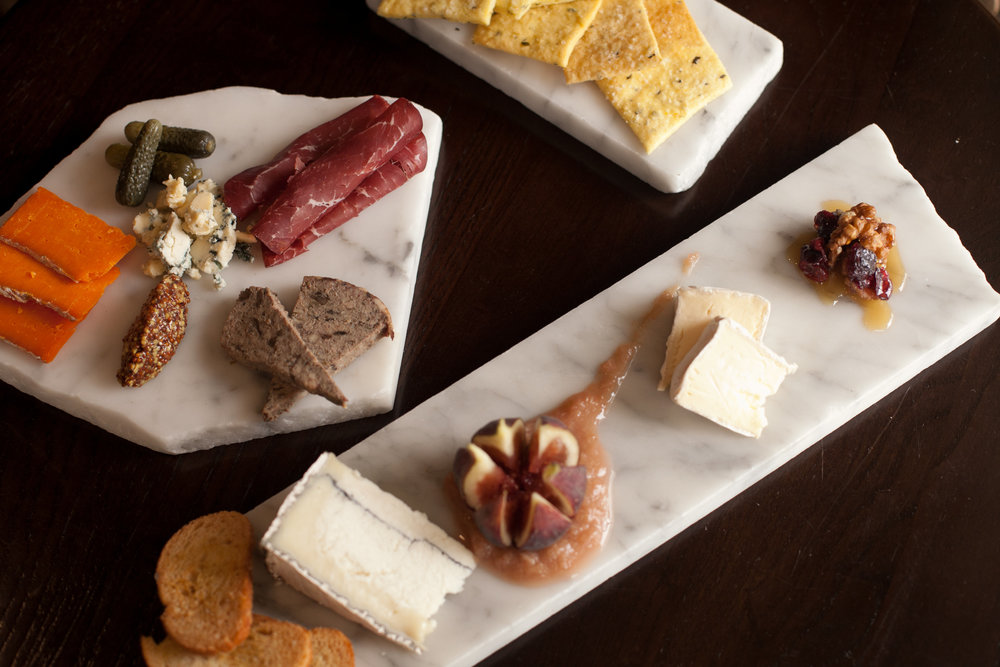 Tasty nibbles at Twisted Vines. Website photo.
The bistro's chef is creating a four-course menu with wine pairings, and appetizers and desserts will be available all night for $75. If you want to skip the sit-down, you can pay $40 for a countdown party, which starts at 10 p.m. And if you want to continue the festivities the next day, there's a New Year's Day brunch buffet—the first for this cozy wine bar on Columbia Pike—from noon to 5 p.m. for $25.
Twisted Vines, 2803 Columbia Pike, Arlington; twisted-vines.com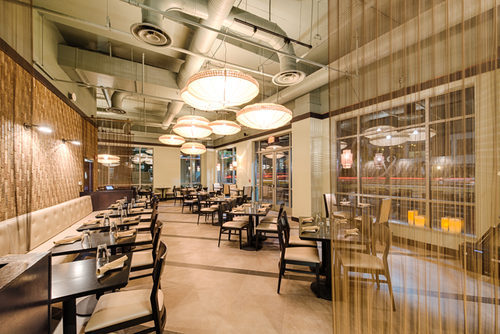 The dining room at Water & Wall. Courtesy photo.
For New Year's at a restful spot, the Virginia Square restaurant is offering a three-course menu, with wine pairings and desserts. Unusual offerings include smoky brisket and yam fritters; smoked eel; and venison loin. Cost: $65 for the 5 to 6:30 p.m. seating; $85 for the 6:45 to 10 p.m. seating.
Water & Wall, 3811 N. Fairfax Drive, Arlington; waterandwall.com