15 Places to Dine Out With Mom
Mother's Day is just around the corner. Have you made a reservation yet?
The kindergarten classes at my kids' school, Arlington Traditional, have a darling tradition in which they celebrate Mother's Day with "Muffins for Mom." The moms nosh on blueberry and banana nut muffins while the little ones serenade them with songs and poems.
I remember this rite of passage fondly, though the muffins weren't themselves that memorable. If you're looking to honor Mom on May 10 with some serious food and drink (songs and poetry optional), here are just a few of the special offerings in Arlington, McLean and Falls Church. Enjoy!
ARLINGTON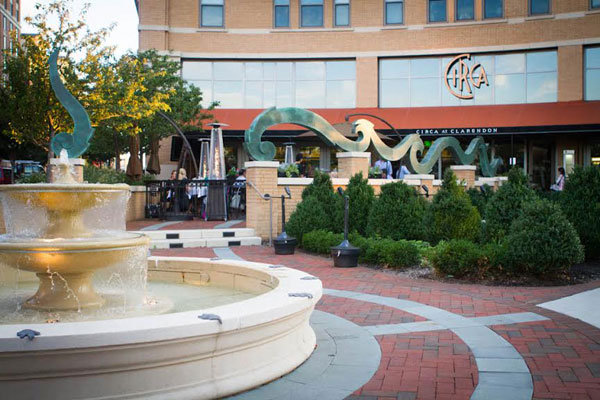 The outdoor terrace at Circa
The Deal: A chance to enjoy the outdoors on its large patio
The Details: Circa's brunch menu includes specialties such as short-rib hash, a veggie frittata, and cornflake-crusted French toast. Splurge on mom with a white-peach or orange bellini.
Reservations: 703-522-3010 or Open Table
The Deal: All moms having brunch or dinner will leave with a gift card and complimentary, house-made lemon-and-coconut cheesecake bites—a recipe conceived specifically for the day.
The Details: The restaurant will offer its standard, farm-to-table brunch menu from 10 am to 4 pm, which includes five types of eggs Benedict; blueberry ricotta pancakes and kid-friendly French toast sticks. The dinner menu begins at 5 pm, when Mom and Dad can choose from its extensive bourbon and moonshine offerings in addition to entrées such as venison chop, bison strip steak, or brown-ale butter chicken.
Reservations: 703-552-8010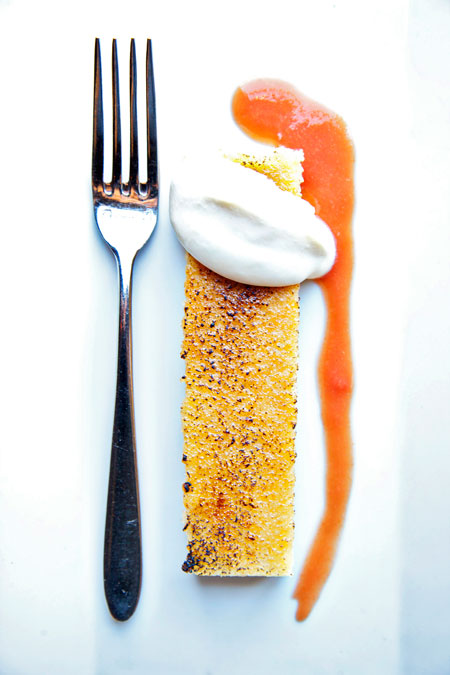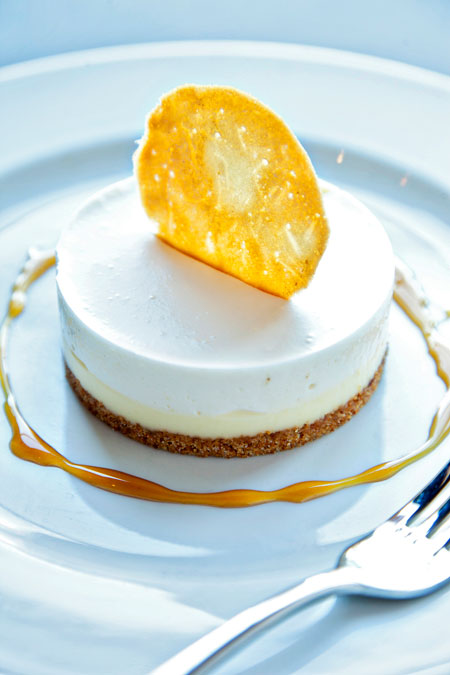 Fuego's Tres Leches Cake (left) and Lime and Coconut Tart (right). Photos by Scott Suchman.
The Deal: Three-course brunch, $19 per person, plus $2 drinks with the three-course option
The Details: The menu starts with either tacos or botanas (small plates for sharing), such as flautas with shredded barbecued duck; or tilapia ceviche with habanero, red onion and lime juice. Entrées follow, including Latin-style French toast with roasted pineapple; or an egg-white omelet with veggies and goat cheese. Desserts include the classic tres leches cake and a lime-and-coconut tart with passion-fruit caramel.
Reservations: 571-970-2180 or Open Table
The Deal: Two-course prix-fixe brunch menu, $27 per person
The Details: The special brunch menu offers an appetizer (yogurt, soup or greens) plus a main course, with entrées including an egg sandwich with bacon or sausage; Angry Bird (fried chicken over a waffle with onion jam and sausage gravy); and challah French toast. Tea and coffee are included, but you pay extra for juice and treats, such as their famous cinnamon rolls, or scones with lemon curd and whipped cream.
Reservations: 703-888-1920
The Deal: Moms dining at both brunch and dinner will be treated to a complimentary glass of prosecco.
The Details: Enjoy your bubbly with the taverna's Greek-inspired brunch and dinner menus.
Reservations: 703-243-4400 or on Open Table
The Deal: Brunch at this new Shirlington restaurant (located in the former Curious Grape space) offers a bottle of prosecco for $20, with a choice of bellini or mimosa.
The Details: The special Mother's Day brunch menu offers vegan, vegetarian, gluten-free and whole-wheat pasta selections.
Reservations: 703-820-1128
The Deal: Three-course prix-fixe brunch is $45 for adults, $25 for children 3-12. Or book a four-course set-menu dinner for $75 per person (seatings start at 6:30 pm)
The Details: The brunch menu includes chilled sunchoke soup; littleneck clams with fermented black beans and chiles; and orange sponge cake with marshmallow fluff. Kids are treated to a bento box with scrambled eggs, a Belgian waffle, berries and a sundae. The dinner menu offers spring vegetable salad; chicken roulade; Maryland blue catfish, and a lemon curd tart.
Reservations: 703-294-4949
FALLS CHURCH/MERRIFIELD
The Deal: Three-course prix-fixe lunch or dinner (seatings 11 am – 8 pm); $75 for adults; $25 for children 12 and under
The Details: The Mother's Day menu includes warm pea soup with ramps and morels; "Earth and Ocean" with poached lobster and roasted chicken breast; and caramelia rose—caramelized milk chocolate mousse, flourless chocolate cake and vanilla sorbet.
Reservations: 703-270-1500
The Deal: Complimentary mimosa or glass of wine with each meal purchased.
The Details: The eatery, revamped into a sit-down restaurant from what used to be a pizza and frozen-custard counter, still offers its tasty pizza. But moms can also choose a burger served on a toasted brioche bun, duck empanadas or cabernet-braised short ribs.
Reservations: 703-534-4200 or Open Table
The Deal: Prix-fixe dinner menu for $55 per person, $70 with wine pairings
The Details: The Mother's Day menu selections include sundried-tomato-and-goat-cheese brulée with toasted rustic bread; grilled filet of beef and blue-cheese gratin; and classic tiramisu.
Reservations: 703-573-2161 or Open Table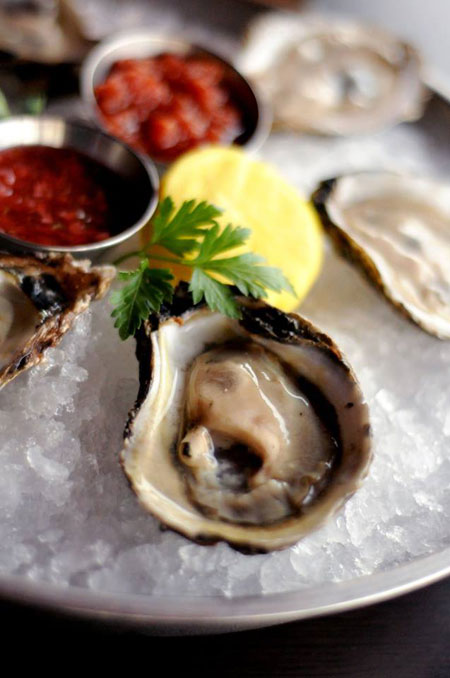 Oysters at Trio Grill
The Deal: Brunch buffet: $55 for adults; $24 for children 6-12; kids under 6 eat free
The Details: The brunch menu features a spread with something for everyone, including a variety of breads and muffins; salads and cold dishes, such as deviled eggs with foie gras and tea sandwiches; and hot entrées and sides, including Virginia ham and locally made breakfast sausage.
Reservations: 703-992-9200 or Open Table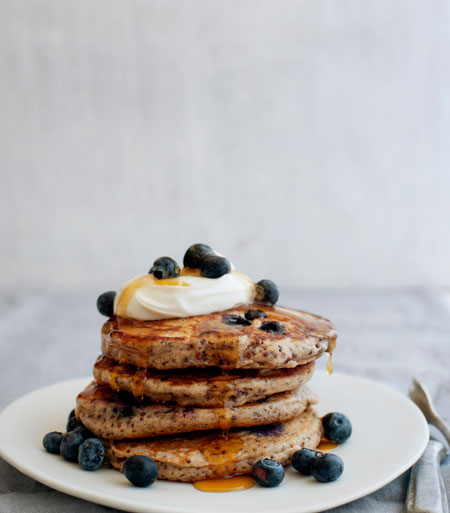 Johnny Cakes at True Food Kitchen
The Deal: The restaurant is lifting its usual policy of not accepting reservations for parties under six people. Parties of 3, 4 or 5—reserve away!
The Details: Along with its regular brunch menu of organic and healthy offerings, the restaurant will also have some surprise "verbal specials" in store for diners that day.
Reservations: 571-326-1616
MCLEAN/TYSONS CORNER
The Deal: $45 prix-fixe brunch buffet; $25 for children under 10
The Details: The buffet will include a seafood bar, ham-and-biscuit station, jambalaya station, and a chef's station with inventive twists on traditional dishes such as shrimp and grits with ham hock; fried chicken and "cold slaw" with Brussels sprouts petals and hot sauce; and "eggs a la Benedick" with pork belly instead of Canadian bacon. Don't forget the mini Martha Washington chocolate cake for dessert.
Reservations: 703-744-3999
The Deal: Make your own "Momosas" with a bottle of champagne and a carafe of fruit juice for $25.
The Details: Choose between orange or grapefruit juice. A special Mother's Day menu includes Chesapeake crab cake sandwich, rum-raisin French toast, and wood-fired flatbread with spiced lamb and cucumber.
Reservations: Open Table
The Deal: Special dishes for Mother's Day
The Details: The chef's specials on the brunch menu include skillet-roasted prime rib hash; lobster benedict; cured salmon platter; and Southwestern-grilled skirt steak and shrimp. The dinner menu will also be served all day long.
Reservations: 703-442-9110 or Open Table