7 Must-Try Barbecue Spots
Grab ribs, pulled pork and more at these restaurants in McLean, Arlington, Falls Church and Alexandria.
Craving barbecue, but don't have a smoker? Here are seven options to satisfy your summer meat cravings. Most you can hold in your hand, but keep some silverware – and lots of napkins – ready.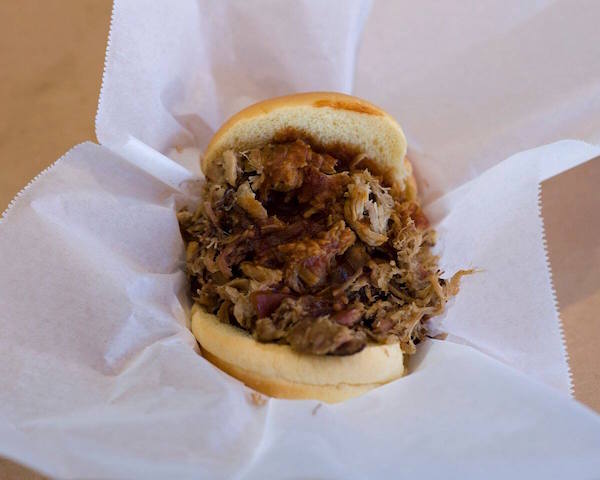 Photo via facebook.com/Rocklands-Barbeque-and-Grilling-Company
Rocklands Barbeque and Grilling Company
One of the best happy hour deals in Arlington is the Monday special at regional micro-chain Rocklands. Order a beer at the bar, get a chopped pork sandwich for free. The pork is smoked in house over red oak and hickory. Diners craving sweet should order it topped with apple slaw, jalapeño applesauce and barbecue sauce with a kick. You can't miss the Arlington outpost — just look for the landmark red truck mural painted by D.C. artist Jarrett Ferrier.
3471 Washington Blvd., Arlington; rocklands.com/locations/arlington-va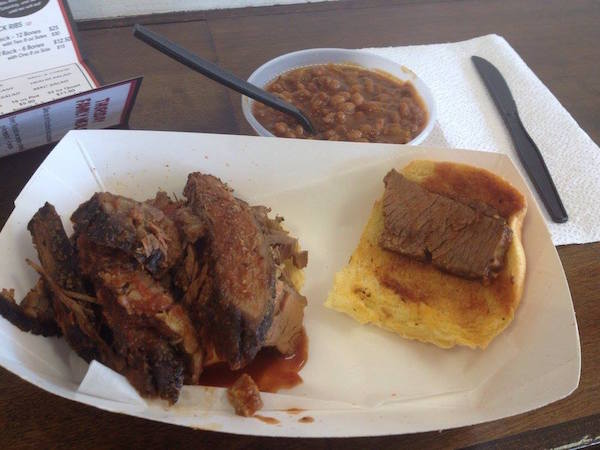 Photo via facebook.com/BackyardBBQCateringCo
Backyard Barbeque and Catering Company
There aren't many seats at Backyard Barbeque, and when baby back ribs are on the menu, they're all full. Husband-wife team Anne-Marie and Michael Schmidt live near the tiny restaurant in the Williamsburg neighborhood of Arlington, which opened in 2007. The tangy ribs — available wet or dry — are only sold on Friday, Saturday and Sunday, and sell out quickly. Add an order of jalapeno corn bread for good measure.
2910 N Sycamore St., Arlington; backyardbbqcompany.com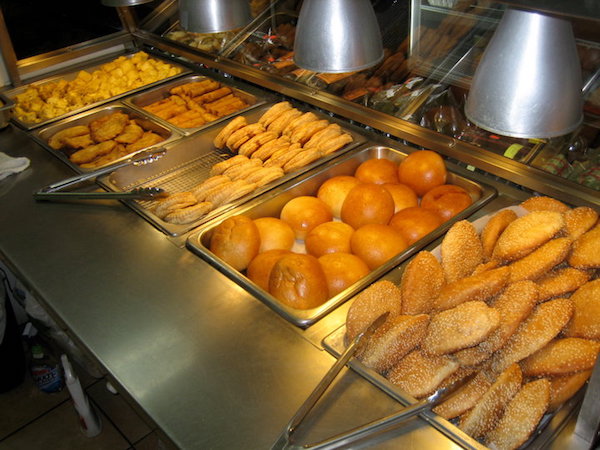 Photo via facebook.com/Phước-Lộc-Bakery
Phuoc Loc Bakery & Deli
This is my favorite kind of barbecue: Roasted pork buns. They're not native to Vietnam, but I don't care. Vietnamese bakery Phuoc Loc makes these enormous buns (bigger than your palm) their own: a chewy, pillowy golden exterior packed with salty-sweet chunks of bright red pork and onion. They're still warm when the bakery opens at 9 a.m., so add a rocket-fuel iced coffee and you have the best savory breakfast in the area for under $5. Bonus: You won't get lost in Eden Center maze – the bakery's storefront faces the main drive and is easy to find.
6795 Wilson Blvd., Falls Church; phuoclocbakery.com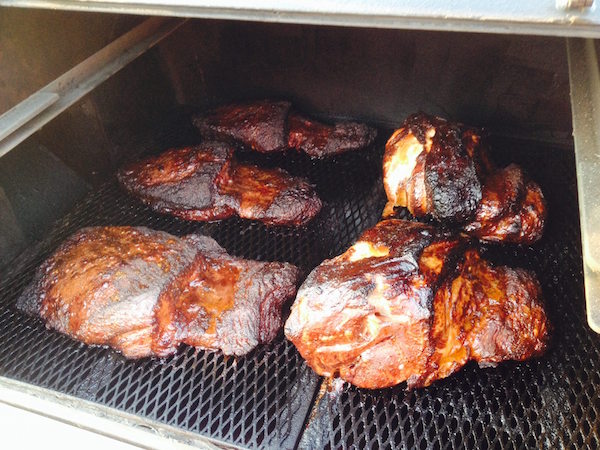 Photo via facebook.com/porkbarrelbbq
Pork Barrel BBQ
Are you hungry? I mean, really famished. Then the Smackin' Big Daddy in Del Ray is for you. You may not be able to finish this monstrous sandwich, stacked with a half pound of oak- and hickory-smoked pulled pork, a Texas beef sausage link, cheese sauce, sweet barbeque sauce, coleslaw and pickles. And if you do, you may wish you could sleep on the floor afterward. Just grab a vintage soda and walk it off.
2312 Mt Vernon Ave., Alexandria; bbqdelray.com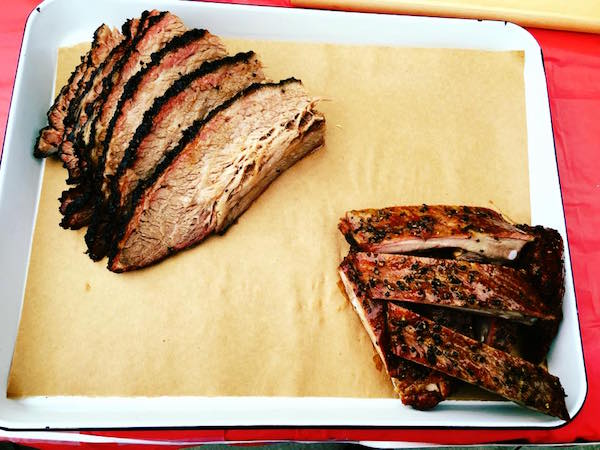 Photo via facebook.com/texasjacksbarbecue
Texas Jacks
The newest barbecue player in the region boasts a juicy beef brisket smoked for half a day over red and white oak, a process you can learn more about here. White queso and fried red onions top it in sandwich form. The bun soaks through in minutes, but just grab a fork, or a spoon, and keep on eating.
2761 Washington Blvd., Arlington; txjacks.com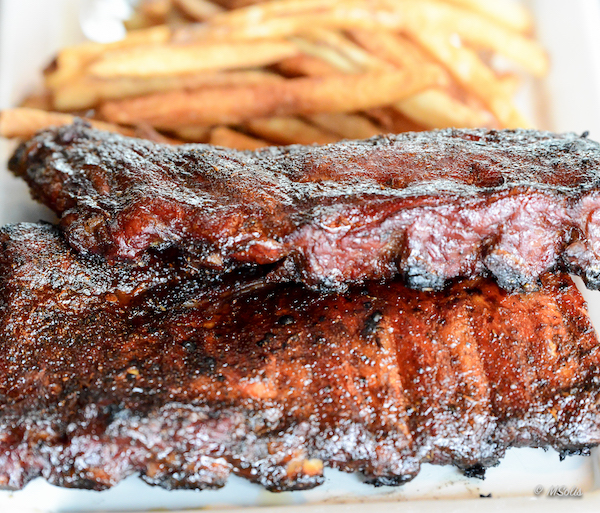 Photo courtesy Epic Smokehouse
Epic Smokehouse
This handsome Pentagon City restaurant has had apple-wine smoked ribs on the menu since it opened in 2012, and the entrée is now its signature dish. The baby back ribs get a dry rub treatment and are smoked over hickory for six hours. The meat is brushed with sauce infused with apple wine from Chateau O'Brien in Markham, Virginia (just past Delaplane), and stops quickly in the broiler for a touch of caramelization before hitting the table.
1330 S Fern St., Arlington; epicsmokehouse.com/home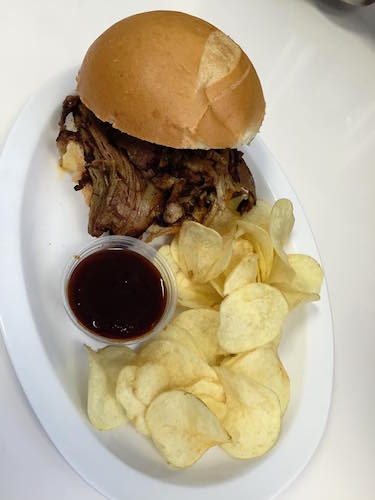 Photo via facebook.com/simplyfreshva
Simply Fresh
Rana Sersy took over Boss Hog's Barbeque in 2015 and transformed the long-time McLean meatery into a Mediterranean café while preserving some of its carnivorous roots. Barbecue platters are now served alongside creamy tzatziki and hummus, and you can order the uber-moist pulled chicken sandwich, rich with hickory smoke, on a bun or fresh pita. Go for the pita.
6811 Elm St., McLean; simplyfreshva.com