7 Options For Super Bowl Food To Go
These restaurant offerings will help you up your game.
Football's ultimate matchup is as much about the food as it is the action on the field. From subs to wings, we've got your back.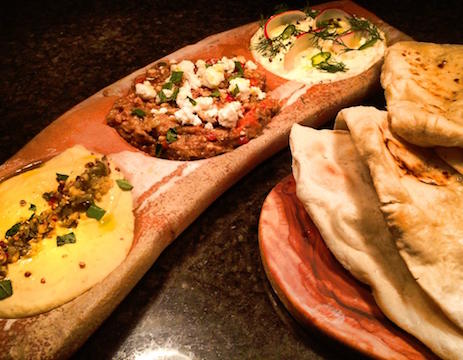 Facebook photo
Kapnos Taverna, Pepita and Yona
​Feasts from all three Mike Isabella restaurants are available for pickup from Kapnos Taverna on Feb. 5. Options include build-your-own taco or gyro stations, Japanese chicken wings, sushi and more. Mixing and matching from each restaurant is encouraged. Orders must be placed by Feb. 2.
Kapnos Taverna, 4000 Wilson Boulevard, Arlington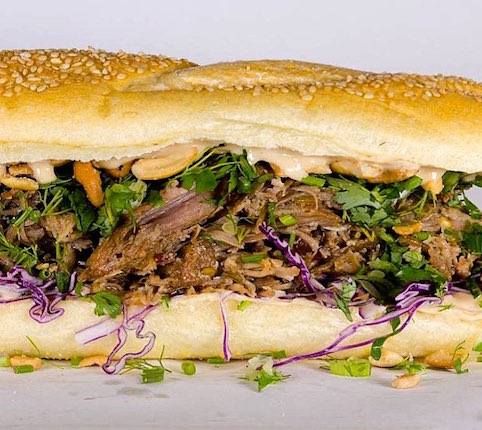 Facebook photo
Taylor Gourmet
No Super Bowl party would be complete without a hoagie. Taylor Gourmet offers 3-foot ones in eight flavors for takeout, including the Hazy Moon with roasted turkey, pickled daikon and ginger scallion aioli; and the Double Dragon with chili-roasted broccoli with blood-orange spread, cashews and sprouts.
Taylor Gourmet, locations in Ballston, Crystal City and Merrifield
​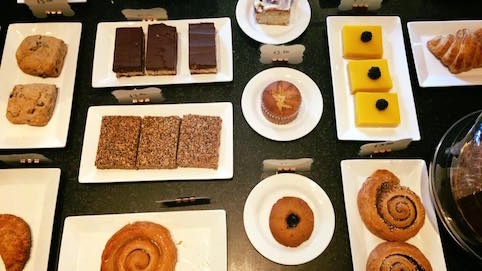 Facebook photo
Junction Bakery & Bistro
It's all about the chips and what to dip them in, right? Sweets notwithstanding, Junction also offers quart-and pint-size ranch and black bean dips, plus cheddar beer and buffalo sauce. (And we love the online order form's photo of the T.C. William's 1971 football team, which the bakery reminds us was the inspiration behind "Remember the Titans." Cool.) Orders must be placed by Feb. 1.
Junction Bakery & Bistro, 1508 Mount Vernon Avenue, Del Ray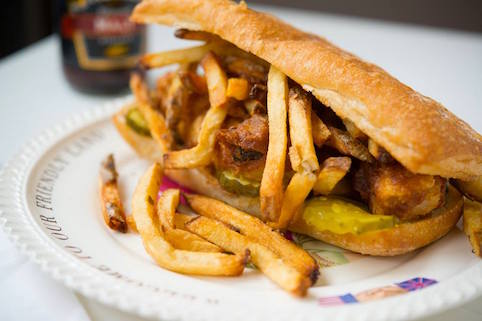 Facebook photo
Earl's Sandwiches
Food packages include the "Earl's Favorite" which has assorted sandwiches, potato chips, a chocolate-chip cookie platter and a tray of dill pickle spears, and fruit and vegetable platters.
Earl's Sandwiches, locations in Ballston and Clarendon