8 Can't-Miss Spring and Summer Festivals
From beer celebrations to Memorial Day fests, you'll want to put these events on your calendar now.
Looking for a way to get some sun, entertain the family or sample a few local brews this spring and summer? Check out one of these area weekend festivals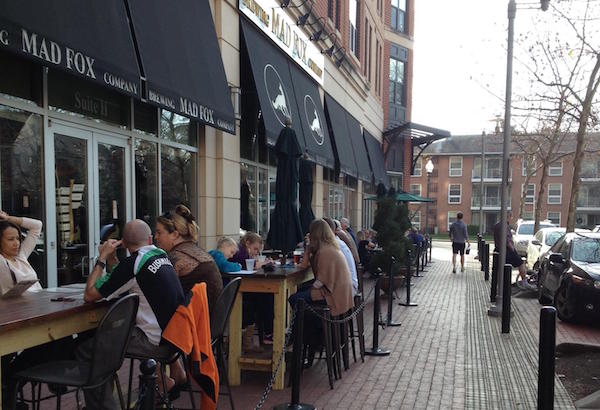 Photo via facebook.com/madfoxbrewing
When: May 14
Where: Mad Fox Brewing, 444 W. Broad Street, Falls Church
What: Sample bock beers —a type of German lager— from several breweries, including host Mad Fox, at this fourth annual event. Admission is free to enjoy the live music, or opt for a general admission ticket for a tasting glass and six tickets for food and beer samples. VIP tickets are $50-$60 and include 10 beer ticket and unlimited food before 5 p.m. Fest goes from noon-6 p.m.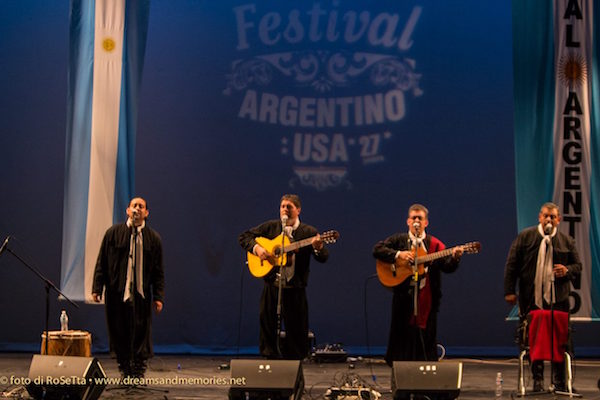 Photo via facebook.com/festivalargentinous
​When: May 14
Where: Thomas Jefferson Theatre, 125 S. Old Glebe Road, Arlington
What: Since 1988, this annual festival has been celebrating the Argentinean culture through live music, food and cultural exhibits and, yes, plenty of tango. Food and exhibits open at 4 p.m., while the live show kicks off at 5:30 p.m. Tickets are $20 in advance or $30 at the door.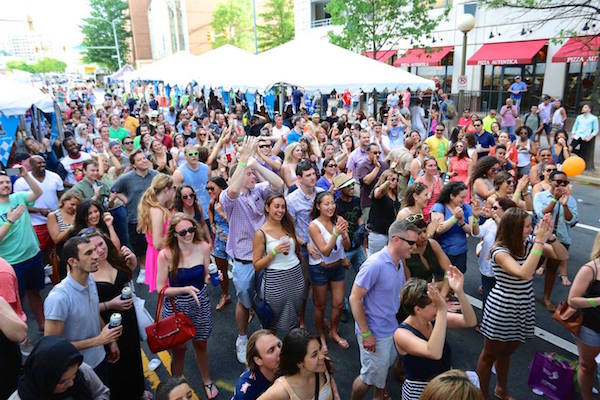 Photo via facebook.com/tastearlington
When: May 15
Where: Wilson Boulevard from North Glebe Road to North Quincy Street in Arlington
What: Sample bites from more than 50 area restaurants and this annual event featuring restaurant vendors, drinks and live music. Participating restaurants includ Texas Jack's, Yona, Courthaus Social, Ben's Chili Bowl, Don Tito, Northside Social and more. A beer and wine garden features a separate area for adult beverages, and the Kidzone and BarkPark mean everyone in the family —inlcuding those on four legs— is welcome. Order tickets before May 15 for $5 entry to the BarkPark, $15 entry to KidZone and $35 for a "Taste Book" featuring 10 tickets to be redeemed for food or drink. The event is scheduled for noon-6 p.m.
When: May 21
Where: Lewinsville Park, 1659 Chain Bridge Road, McLean
What: Soak up some sun with your McLean neighbors at this fest organized by the McLean Community Center. Activities at the family-friendly event include live music, a petting zoo, balloon animals, food vendors, games and carnival rides. Admission is free, with tickets for carnival rides available for purchase on site. Festival goes from 10:30 a.m.- 5 p.m.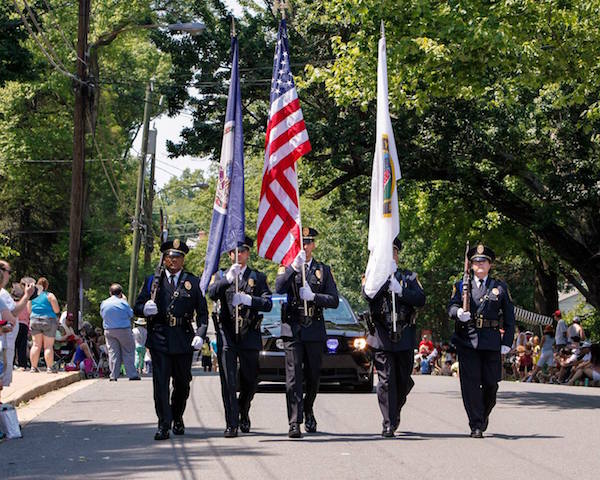 Photo via facebook.com/CityofFallsChurchGov
When: May 30
Where: Falls Church City Hall, 300 Park Ave., Falls Church
What: This popular Memorial Day celebration draws thousands to Falls Church each summer. The day-long event includes a parade, chilren's activities, food and retail vendors and a fun run. Be sure to keep an eye out for 2016 Parade Grand Marshal Kathleen Halayko, a teacher at Mt. Daniel Elementary School retiring this year after 28 years at the school.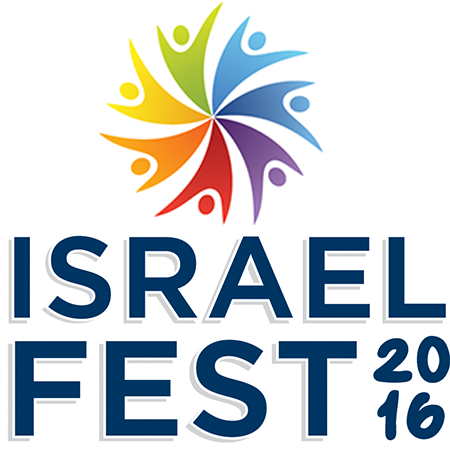 Photo via tysonspartnership.org
When: June 5
Where: Lerner Town Square at Tysons II, 8025 Galleria Dr., Tysons
What: Hosted by the Jewish Federation of Greater Washington, Israel Fest is set to include food, children's games, a petting zoo, outdoor market and Israeli dance performances. The free event is scheduled from noon-4 p.m.
When: June 10-12
Where: Various Locations, Falls Church
What: Blues fans can enjoy a weekends worth of live performances at venues around Falls Church including The State Theatre, Fall Church Community Center, Cherry Hill Park and more. Among the announced performers: Mac Arnold and Plate Full O' Blues, Andy Poxon, Charlie Sayles & The Blues Disciples and Carly with Kiss & Ride. Click here for information on tickets and more.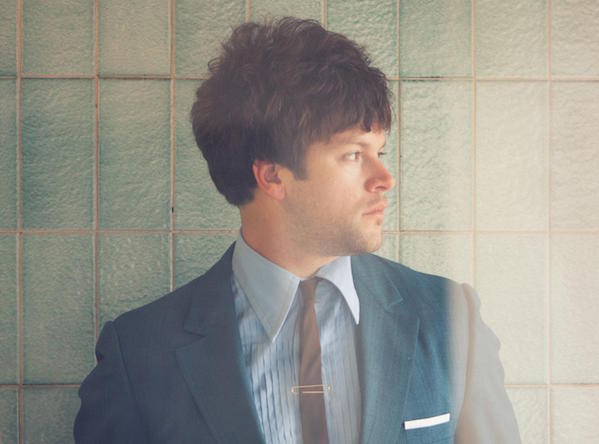 Photo via facebook.com/jessedee
When: June 18
Where: Columbia Pike and South Walter Reed Drive, Arlington
What: Fans of blues and soul music will want to slather on the sunscreen for this outdoor Arlington festival. Music goes from 1-8 p.m. with headliner Jesse Dee (pictured above) taking the stage at 6 p.m. For more on the lineup, click here.