A Better Hospital Gown
Arlington-based GoLisey.com introduces cheerful numbers to brighten the toughest days.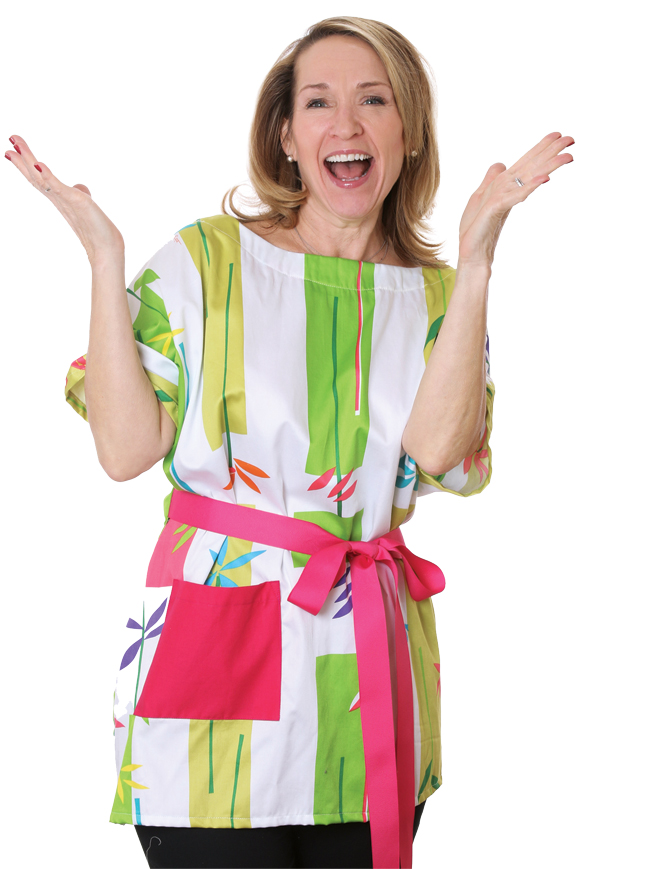 Elise Yanker Hasenei describes her life in two chapters, with her 2013 breast cancer diagnosis as the dividing line. An executive coach by training, Hasenei lost her mom to pancreatic cancer and says she wasn't about to take her own diagnosis lying down.
"I went through two surgeries and radiation wanting to be grateful and positive every day," says the Arlington resident. "But when I walked past the chemo ward on my way to radiation, I realized that my life had become all about cancer. I just [lay] on the table and cried."
So she took charge of something she could control: her hospital attire. "I decided I wasn't going to wear those awful hospital gowns anymore," says Hasenei. As an alternative, she fashioned her own gown out of one of her mom's cheerfully printed dresses. That served as the inspiration and the template for her company, GoLisey, and its signature Glam Gowns, a line of wrap-style cotton tunics ($79 each) that preserve a patient's modesty while easily slipping off the shoulders for treatment.
GoLisey isn't stopping at outfitting women who are undergoing breast cancer treatment. Next up, Hasenei plans to introduce stylish hospital gowns for guys and kids, as well as knee-length gowns and head-wraps for women. "Our goal is to uplift the daily mood of all patients and their support circles," she says. www.golisey.com
Got a favorite local boutique, service or style tip?
Contact style columnist Adrienne Wichard-Edds at adrienne.wichard-edds@arlingtonmagazine.com. Follow her at @WichardEdds.