Hometown Pride
Designer Carolyn Sewell has it. On pillows, totes and more.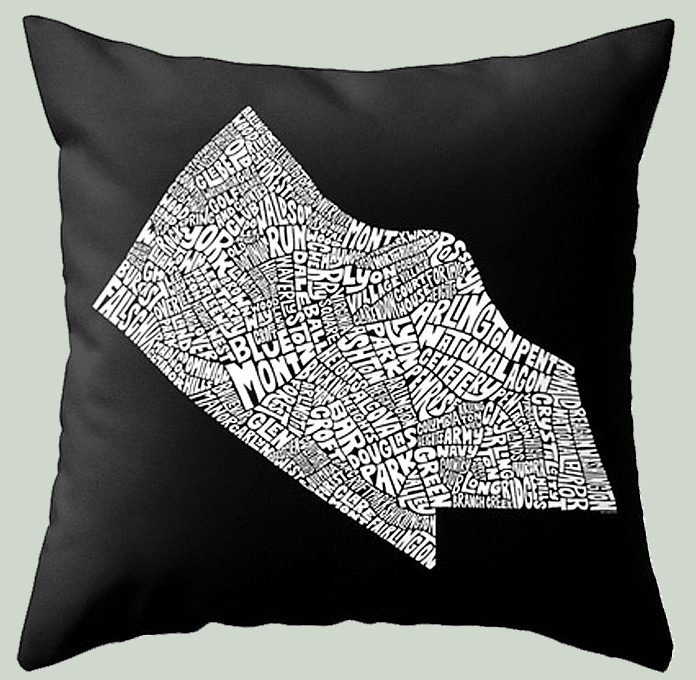 Photo Courtesy of Carolyn Sewell
Map of Arlington Throw Pillow
What I'd really like is to become friendly enough with local graphic artist Carolyn Sewell that she designs one of her cheeky, hand-lettered postcards just for me (see www.carolynsewell.com). But in the meantime I'll settle for this typographic map of Arlington—a love letter to my hometown—in pillow cover form ($20). Also available as a print, tote, T-shirt and more at society6.com/carolynsewell.