Bob Kenney & Mark Treadaway
Married Aug. 20, 2016, in Arlington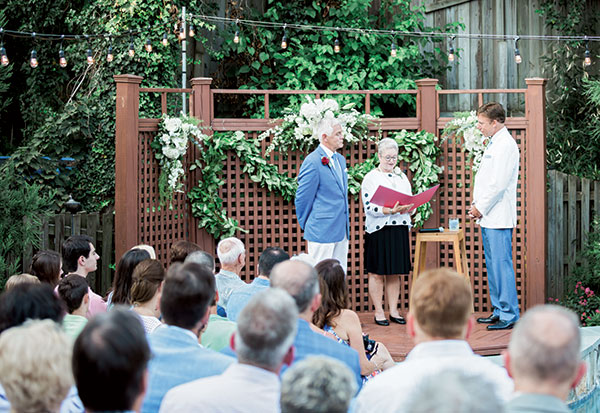 All photos by Madeleine Collins/www.BookMCPhoto.com
The couple: Bob Kenney, 54, a real estate agent at Keller Williams in Courthouse and Mark Treadaway, 59, an executive at Metropolitan Washington Airports Authority. They live in Arlington's Woodmont neighborhood.
How they met: 20 years ago at a nightclub in D.C.
First impressions: The chance meeting at the nightclub wasn't the first time Bob and Mark had spied each other. They had mutual friends and had been making eye contact for years whenever they saw each other out and about. But it wasn't until that night at the club that Bob finally got up the courage to approach Mark. "It was a big, crowded dance floor, and I walked up to him and said, 'Are we going to just smile and nod at one another for another five years?'"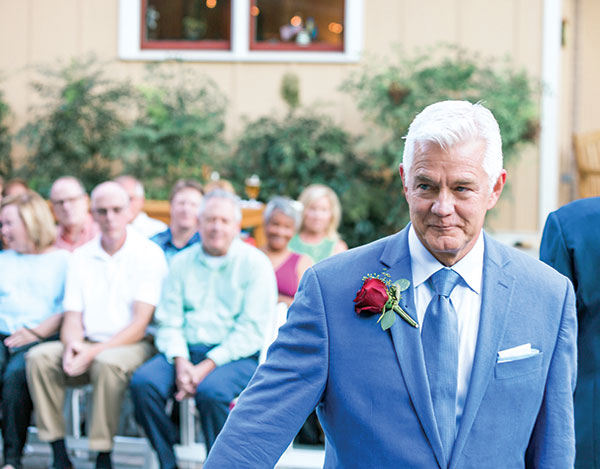 The proposal: When same-sex marriage was legalized in Virginia in 2014, the wedding was a given. "After 19 years, it was really 'When can we get it scheduled?' " Mark says.
The wedding: Aug. 20, 2016, at their home in Woodmont. They transformed the backyard into an enchanting venue with the help of their longtime handyman, Benjamin Mendoza. He created a special platform over the hot tub (where the couple stood to say their vows) and brought in a dance floor. Festive lighting illuminated the yard as guests danced into the night. The color palette was white and cream with some greenery. "Our guests' attire added the color and personality," Mark says.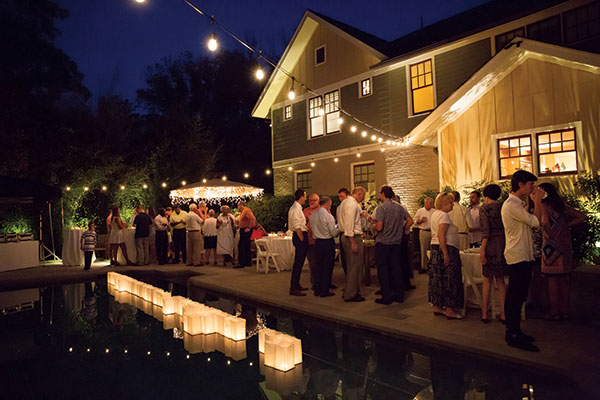 Number of guests: 75
Welcoming words: Because the wedding was a smaller affair, Bob and Mark took the time to say a special thank you to each and every attendee—from kindergarten classmates to close work colleagues—during their welcome toast. "We acknowledged every single person and said something about them and why they were so important to us," says Bob. After the toast, they did a choreographed dance (with help from friend and choreographer Lucy Bowen McCauley) to a Donna Summer cover of "I Will Go With You (Con te Partiro)."
Photographer: Madeleine Collins, www.BookMCPhoto.com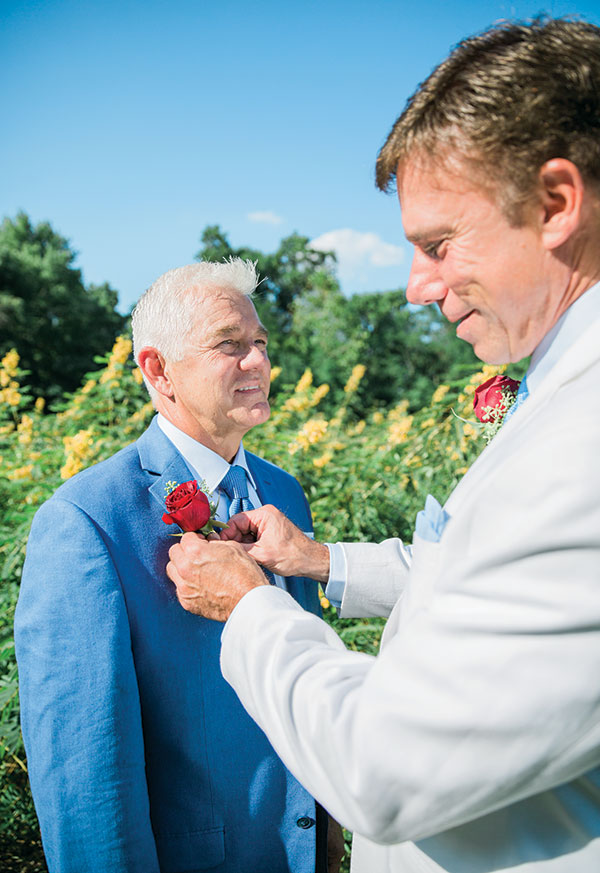 Details: Main Event Caterers; Flowers: Alisa Rabinovich for Galleria Florist; Invitations: Weddingpaperdivas.com; Wedding Cake: Caroline's Cakes, Annapolis; Entertainment: DJ Steve for The Davis Event Group; Rings: Platinum/gold bands purchased 10 years earlier in St. Thomas (the couple had previously worn them on their right hands)
The honeymoon: They head to the Galapagos Islands this year to celebrate their honeymoon and 20th anniversary together.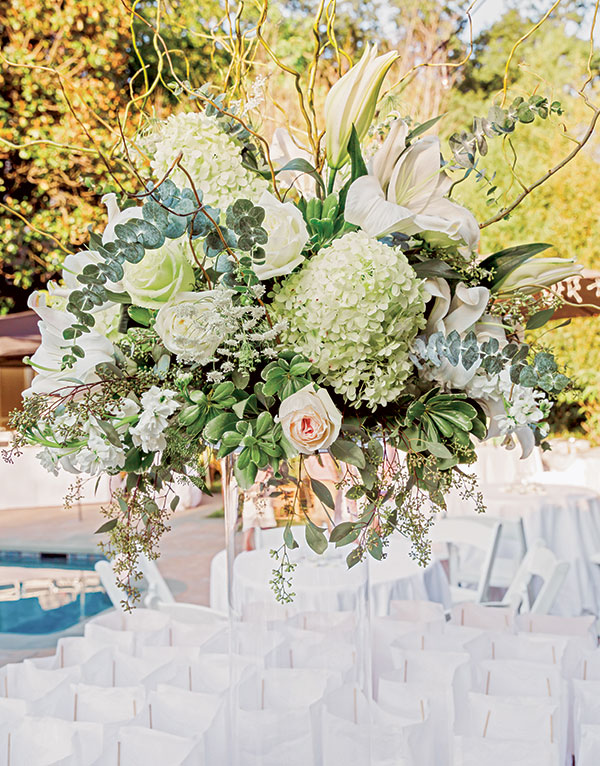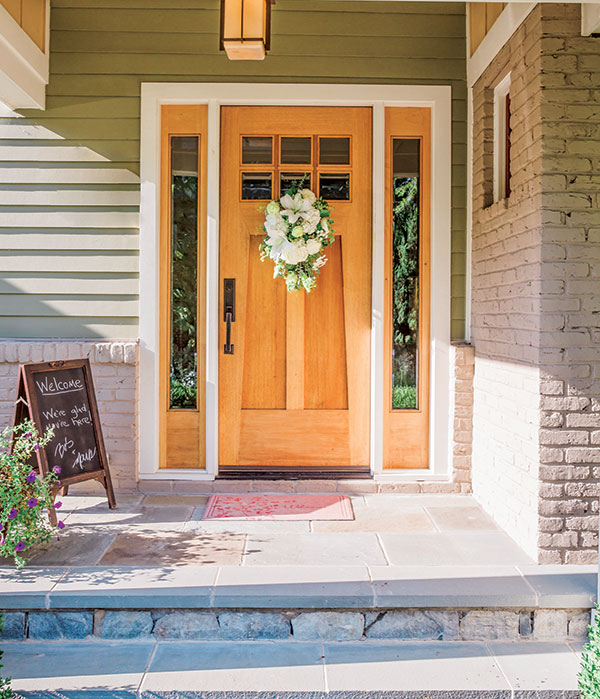 Favorite hangouts: Lyon Hall, Green Pig Bistro, Fort C.F. Smith Dog Park