Botanologica and Society Hill Now Open in Falls Church
The former Stifel & Capra tenants have launched their own shop on West Broad Street.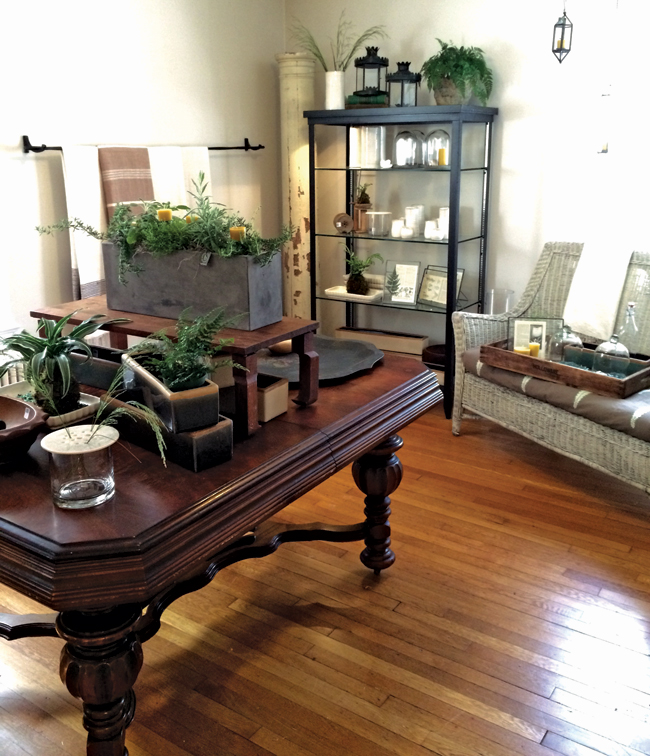 Botanologica in Falls Church
Fans of Stifel & Capra, the Falls Church boutique and artists' cooperative that closed its doors earlier this year (though it lives on at local events and online), take heart. You can also find some of its vendors in a quirky new shop just down the street. Falls Church neighbors Holly Manon and Julie Liu recently commandeered the pink clapboard Cape Cod at 817 West Broad St. to launch their home and garden shop, Botanologica, which offers both flora and décor "to help bring nature a little closer to home," says Manon.
Liu and Manon, whose backgrounds are in horticulture and design, share a love of gardening and a passion for sustainable plants. "People tend to lean on garden centers to help them find pretty flowers and things that don't require a lot of care. We can help them satisfy that with native plants," Manon says, noting that indigenous plants are better for the environment and support a pollinator system.
Botanologica offers locally made candles and artisanal fragrances and soaps, as well as indoor/outdoor containers with custom-designed plantings that the duo will plant on site or at your home. The shop will sell hand-tied wreaths and garlands for the holidays.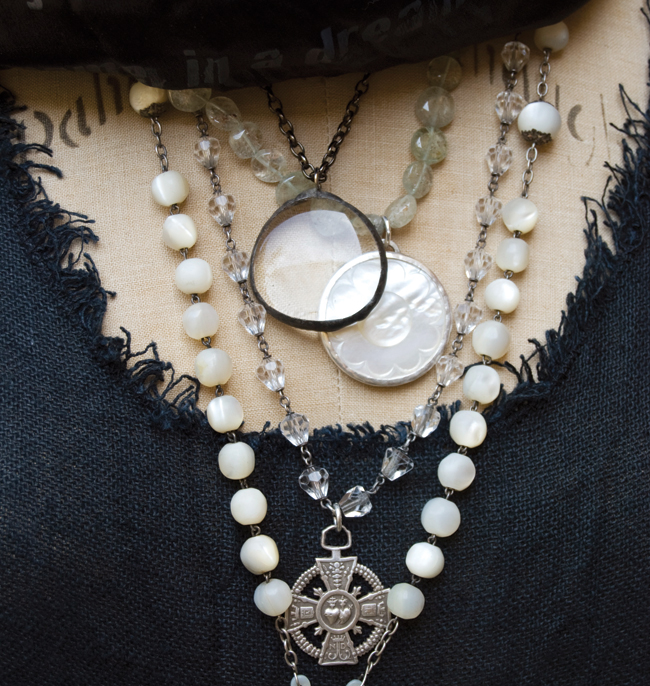 Necklaces at Society Hill
Sharing its first floor is Society Hill, a mini-boutique specializing in wearable art and handmade gifts. Founded by jewelry designer and metalsmith Christine Bartoletta, Society Hill sells Bartoletta's signature handwrought jewelry as well as relaxed clothing and accessories, home furnishings and gift items from small-production independent artisans. Bartoletta, who also has a shop in Leesburg, describes the vibe as "organic and creative, with a focus on the individual."
Manon says the second floor—part of which currently serves as a working studio—will be a flexible, rotating space for artists and vendors who fit the shop's personality.