Red Truck Bakery Delivers
Arlington-based chef/owner Brian Noyes launches a second location in Marshall, Va. and a new line of comfort foods.
Truck Delivery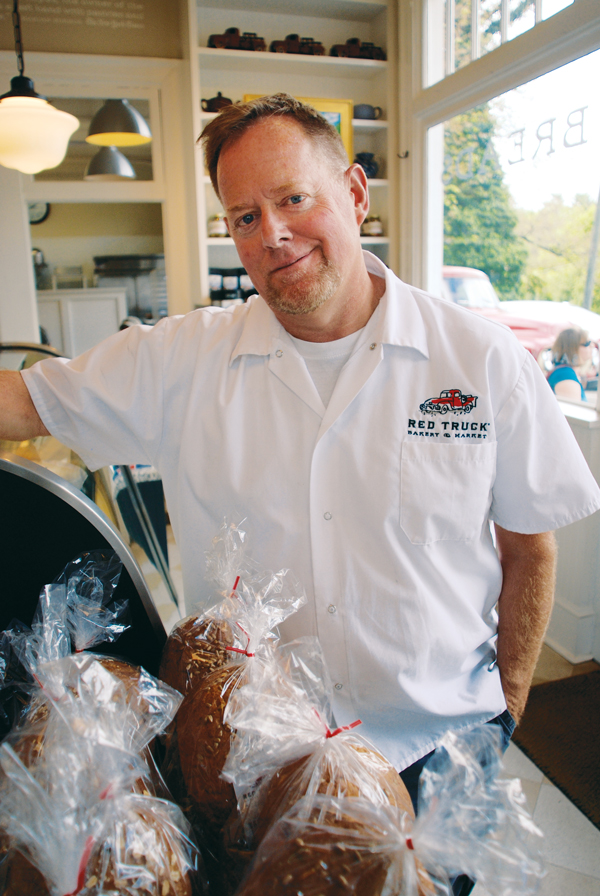 BRIAN NOYES lives in Arlington's Glebewood neighborhood, but his cult-status baked goods—including pies, cakes, cookies and a granola that Travel Channel's Andrew Zimmern called "the best granola in North America"—are made in points west.
Housed in a charmingly repurposed gas station in Warrenton, Noyes' award-winning Red Truck Bakery takes its name from the cherry-hued 1954 Ford pickup truck parked out front, which Noyes bought from designer Tommy Hilfiger.
Now, the baker is planning a second location for his bucolic boulangerie in Marshall, just off Route 66 in Fauquier County. "The town is rough around the edges, but everyone is waiting for a renaissance," says Noyes, a former art director for magazines including Smithsonian, Preservation and House & Garden, who trained at the prestigious Culinary Institute of America in Hyde Park, N.Y.
The good news for those who haven't the time for a road trip? Online orders account for some 40 percent of the bakery's business, Noyes says, and the expanded Marshall location—with its dual kitchens and loading dock—is poised to become Red Truck's new shipping center. That means devotees can continue to have delights such as sour-cream coffee cake, or the "double chocolate moonshine" cake (made with real Virginia hooch from Culpeper) delivered to their doorsteps.
Noyes is also planning a new line of hearty, premade grab 'n' go entrées (dubbed "Red Truck Roadfood"), with offerings like chicken pot pies and wild mushroom lasagna. Watch for a late winter or early spring launch.