Cheesetique to Open Third Location in Ballston
The wine and cheese store currently operates locations in Del Ray and Shirlington.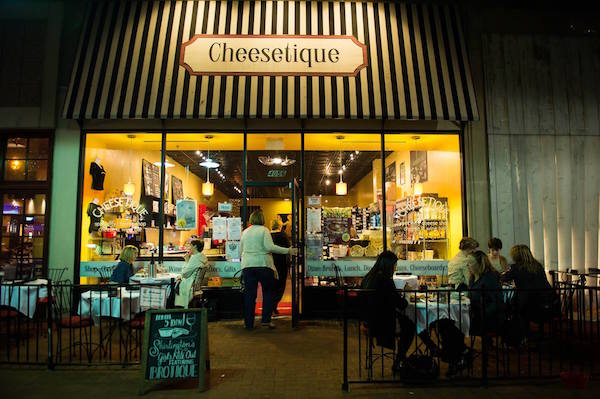 Cheesetique will add a third location in Ballston. Photo courtesy of Cheesetique
​Fans of Cheesetique won't have to wait much longer for the market-bistro's third location.
Washington Business Journal reports that owners have signed a lease at 800 N. Glebe Rd in Ballston, former home of Pizza Vinoteca.
A third location of Cheesetique, which currently operates in Shirlington and Del Ray, has been in the works since 2014 with at least one lease falling through. You can follow along on the journey to Cheesetique #3 on the shop's Facebook page here.
According to the Journal, the Ballston location will be the largest Cheesetique location, with seating for 100 and a large patio.
Cheesetique first opened in Del Ray in 2004.