Choolaah Indian BBQ Opens in Mosaic District
The fast-casual restaurant features mix-and-match barbecue bowls.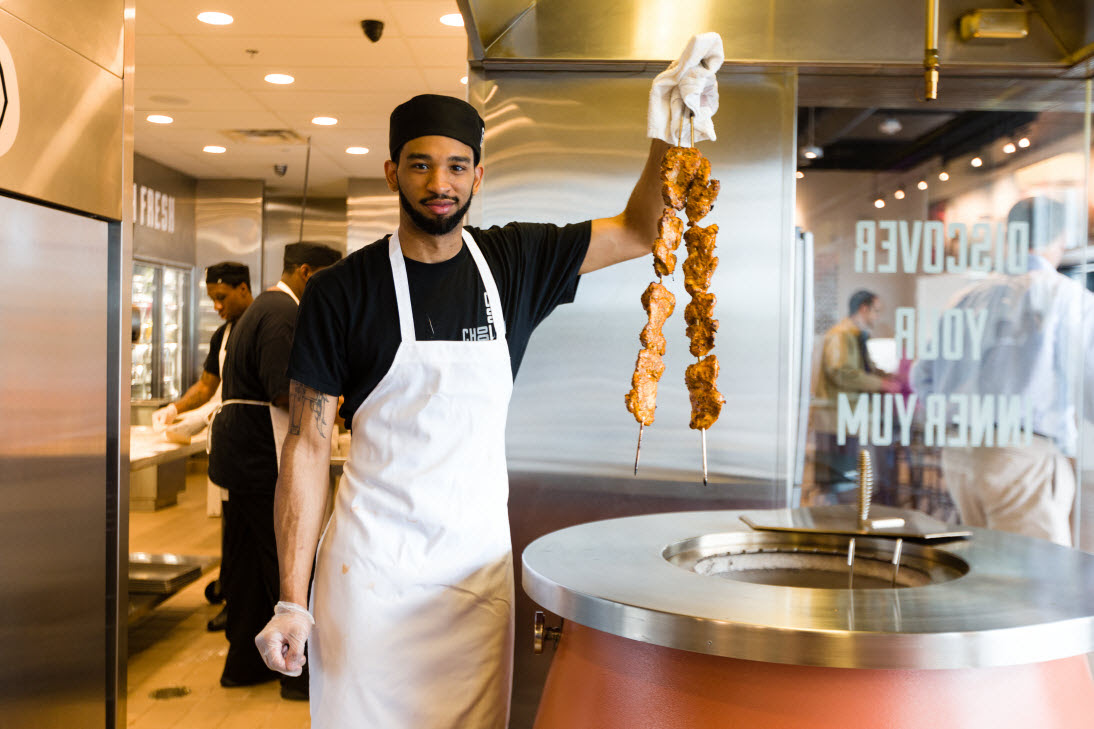 Photo courtesy of Choolaah Indian BBQ
Choolaah Indian BBQ has opened next to the Angelika Film Center in the Mosaic District, promising a fresh take on Indian food. It is the restaurant's second location; the other is in Cleveland.
The restaurant offers barbecue bowls from $9.99 to $13.99, which are designed to be mixed and matched. Customers can choose from main ingredients including lamb meatballs, paneer cheese, tofu and vegetables; basmati rice or brown rice; white or wheat naan, and five kinds of masala. Sauces and spices are provided on the side for patrons to adjust the heat level to their liking, and there's a cheesy naan pizza for kids. Drinks include mango or salted lassi and chai tea with fresh-ground ginger and cardamom.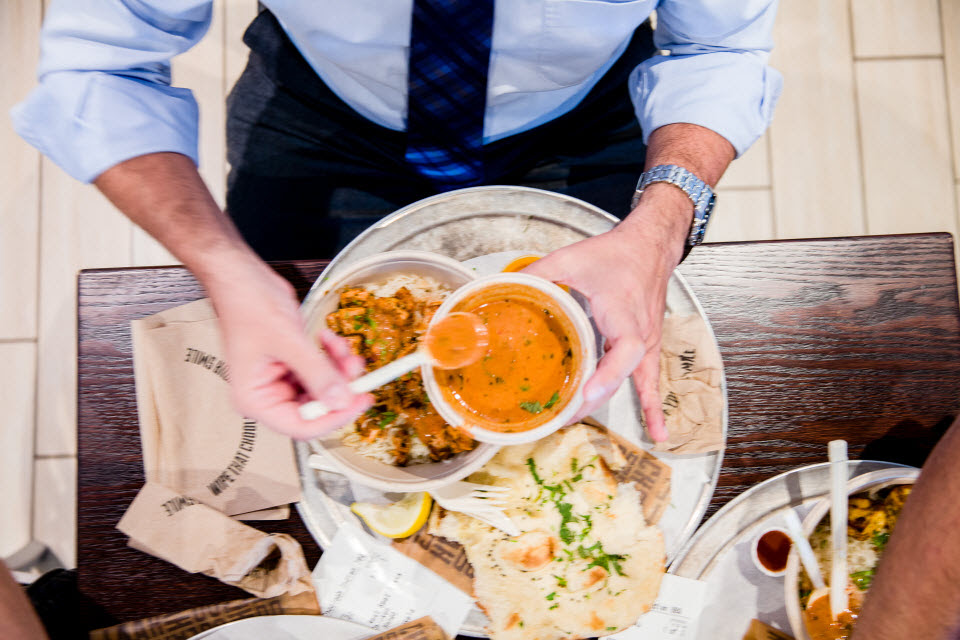 Photo courtesy of Choolaah Indian BBQ
Vegetarian, vegan, gluten-free and egg-free options are available, and the restaurant says it uses ingredients that are free of hormones and antibiotics.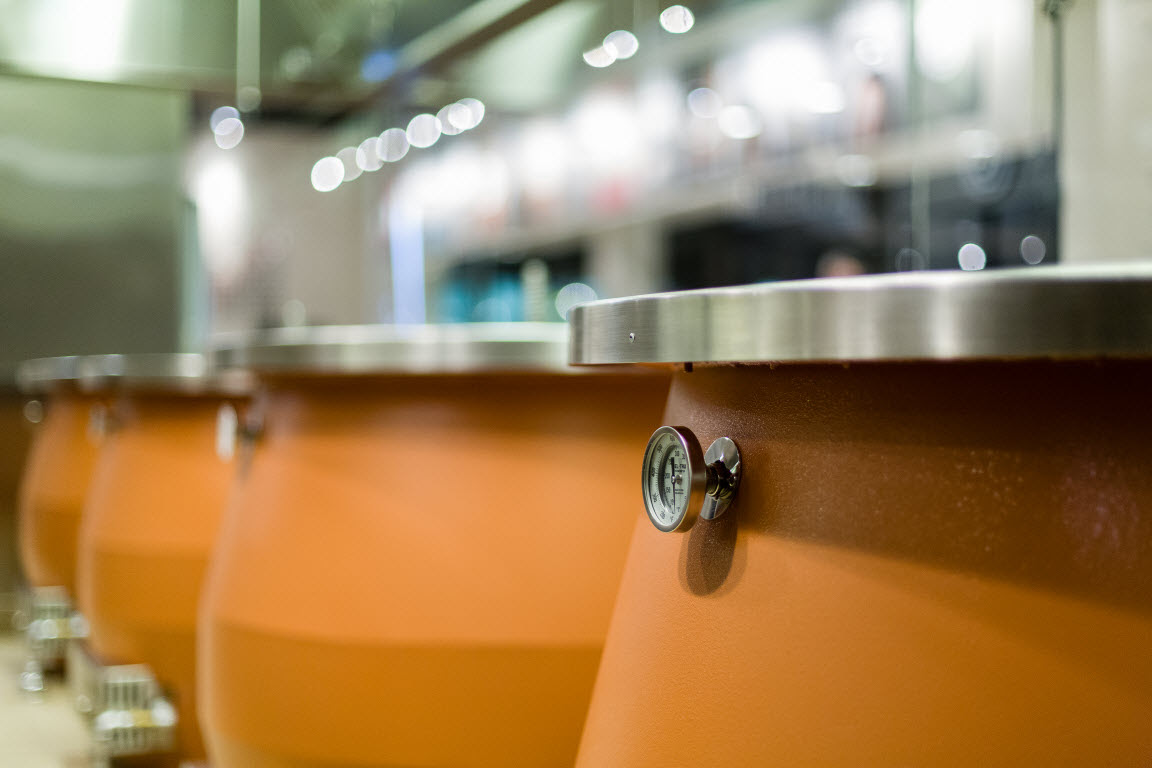 Photo courtesy of Choolaah Indian BBQ
"Choolaah" is a play on the term "sanjha chulha," according to a news release about the opening. In ancient northern India, people would gather around a neighborhood sanjha chulha, a community oven, to bake fresh bread and exchange stories — a tradition that strengthened personal bonds.
"We were immediately drawn to the diversity and strong sense of community found at Mosaic District," says co-chief executive Raji Sankar.  "We look forward to becoming a gathering place for all and to being actively involved in this great community."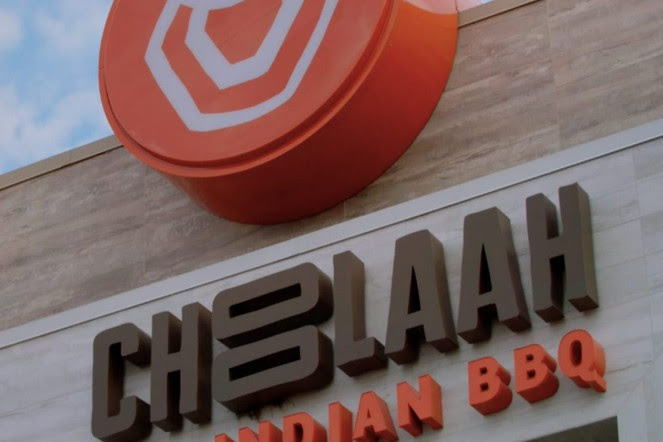 Photo courtesy of Choolaah Indian BBQ
An all-day grand opening celebration is scheduled for Jan. 14 and will include bhangra (Indian dance) performances, free henna tattoos, face painting, prizes and free chai tea. Proceeds will be donated to INOVA Children's Hospital in Falls Church.
Choolaah Indian BBQ is open for lunch and dinner from 11 a.m. to 9 p.m. Sunday to Thursday, and 11 a.m. to 10 p.m. Friday and Saturday. Catering is also available.
Choolaah Indian BBQ, 2911 District Ave., Merrifield