Chutneys to Go
Willow in Ballston is taking condiments to the next level.
When Tracy O'Grady gets bored, good things happen.
Lately the chef and co-owner at Willow has been experimenting with chutneys that fall on the savory side of the taste spectrum. You can find them accompanying various specials on the restaurant's new Lunch Counter menu (available weekdays from 11:30 a.m. to 2:30 p.m., with entrées priced at $10 each), such as a recent Chicken Tikka Masala with spicy basil-and-scallion chutney and cucumber-dill yogurt.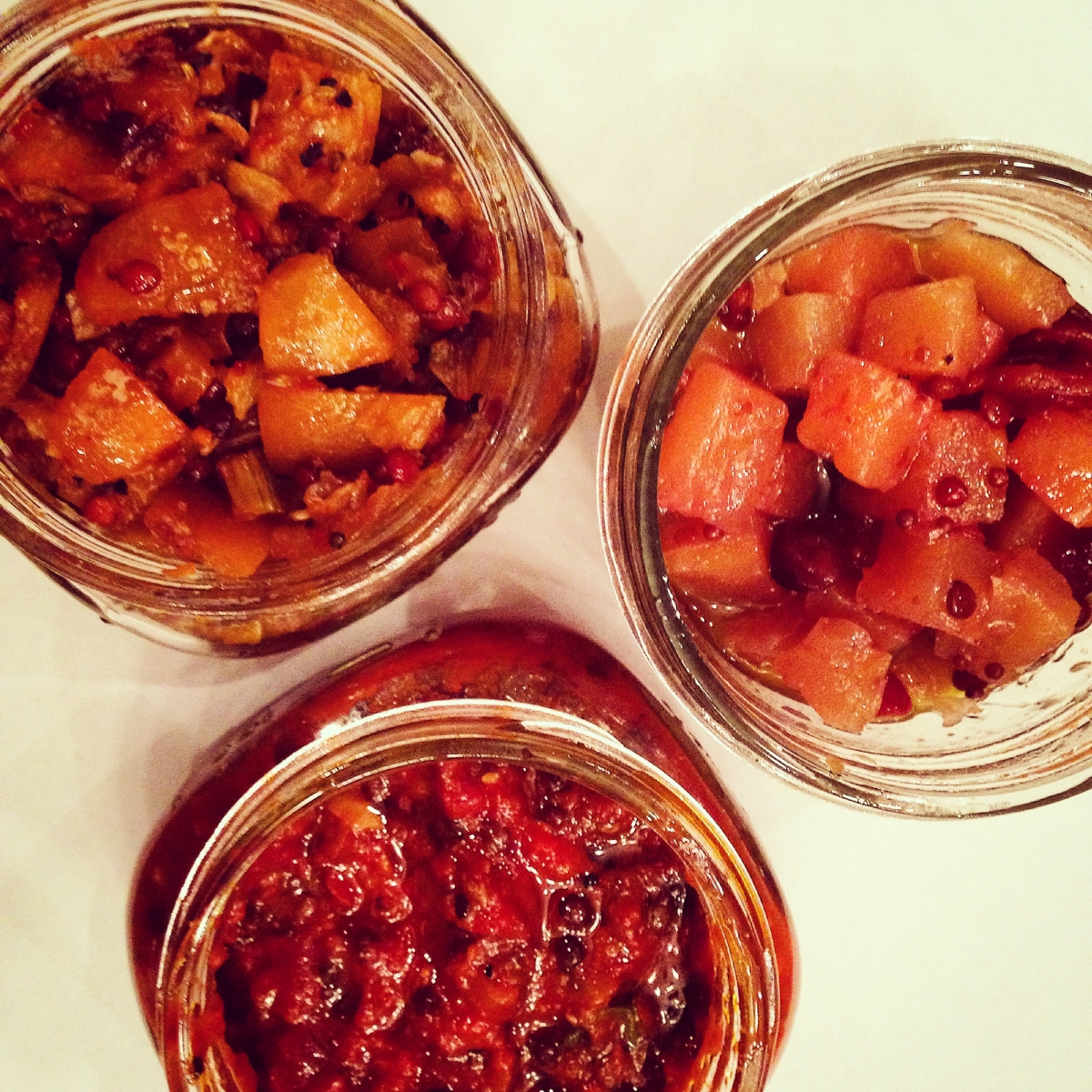 Photo by Jenny Sullivan
Although the Lunch Counter specials aren't offered for takeout, the chutneys themselves are available to go, packaged in homespun fashion in canning jars with hand-written labels. To give each concoction a toothsome bite, O'Grady incorporates tiny lentils that have been sautéed in extra-virgin olive oil.
Need a quick and delicious weeknight dinner? The pineapple-cranberry chutney ($7.95) is a match made in heaven for grilled pork, and the preserved-lemon-and-fennel ($8.95) pairs nicely with seafood or chicken. The tomato ($6.95), whose deep flavors include cumin, coriander, black pepper and chilies, is a versatile topper that "can go with almost everything," O'Grady says. And it's definitely a step up from ketchup.
O'Grady plans to introduce more flavor combinations in the coming weeks.