Clean House, Support a Good Cause
Where to donate used clothing, furniture, bikes and more.

A Woman's Choice. This Falls Church group (www.AWomansChoiceCenter.com, AWCLife@VACoxMail.com) provides free pregnancy testing, and referrals for medical treatment, housing assistance and social services for pregnant women. Accepts gently used baby clothes, to 6X; maternity clothes; baby accessories; strollers; cribs without drop sides under 10 years old with all parts/instructions; car seats under 6 years old with straps/instructions; no stuffed animals or upholstered materials.
A-SPAN. The Arlington-based group (www.a-span.org) provides services such as bagged meals, a drop-in shelter and an emergency winter shelter aimed at helping the homeless population, with the ultimate goal of securing individuals in permanent housing. Accepts adult clothing and travel-size toiletries. For more information, contact Scott Miller at smiller@a-span.org or 703-842-0154.
Bikes for the World. The Arlington-based nonprofit (www.bikesfortheworld.org, 703-740-7856) aims to improve the lives of lower-income people overseas by providing transportation and helping them learn bike repair and maintenance. Accepts serviceable or nearly complete bikes; usable spare parts/accessories; tubes/tires; working metal portable sewing machines.
Bridges to Independence. Formerly the Arlington-Alexandria Coalition for the Homeless (www.aachhomeless.org, 703-525-7177), Bridges to Independence marks its 30th year this fall. It provides transitional housing and support services to women and families. Donations of diapers and baby wipes are used by families in the shelter.
Capital Caring Thrift Store. Located at the Willston I Shopping Center in Falls Church (703-532-5355), this nonprofit helps those with limited financial resources access hospice care through Capital Caring, formerly Hospice of Northern Virginia, P.G. County and Hospice Care of DC. Accepts gently used clothing; household items such as glass, ceramics, small appliances; some furniture, not upholstered. For details, visitcapitalcaring.org/join-us/volunteers/volunteer-opportunities/thrift-store.
Doorways for Women and Families in Arlington creates pathways out of domestic violence and homelessness so that women and their children can find safe and stable housing. The nonprofit accepts gently used furniture on an as-needed basis. All furniture must be delivered by the donor. Call 703-504-9400 or email rdove@doorwaysVA.org to inquire about current needs.
Falls Church Community Service Council Inc., a coalition of churches and human service organizations in the Falls Church area (www.fcswecare.org, fcswecare@aol.com, 703-237-2562) provides short-term and emergency services to needy local individuals and families. Volunteers will pick up furniture by prior arrangement in the 22042, 22043, 22044 and 22046 ZIP codes. Accepts bed frames for twin, double or queen beds; dressers/chests; kitchen/dining room tables/chairs. No upholstered furniture or mattresses.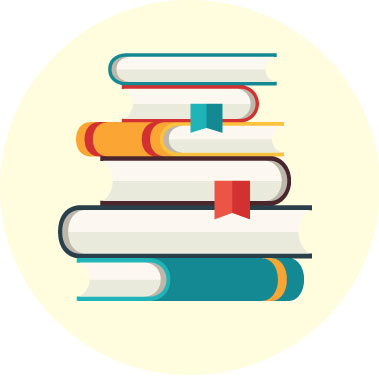 Friends of the Arlington Public Library (703-228-6347) sorts and sells donations to support Arlington Public Library services. Accepts books, DVDs and CDs in good condition; and fairly recent magazines. For detailed information (for instance, on books: no underlining, no highlighting; a general rule is "if they smell, they can't sell") and for drop-off locations, visit arlingtonlibraryfriends.org/donating-materials/. Very large drop-offs can be brought to the loading dock on the 10th Street side of the Central Library any weekday before 4:30 p.m.; you must ring the bell and talk to a volunteer.
Goodwill of Greater Washington has a retail store and donation center in Arlington and an attended donation truck in McLean. The charity sells donated items at its stores and online, using the profits to provide job training and employment for people with disabilities and economic disadvantages. Accepted items include new or gently used clothing, furniture, small appliances, housewares, books, antiques, records, sports/exercise equipment, walkers, electronics and toys. No mattresses/box springs, sofa beds, recalled items, or soiled or broken items. For details, visit www.dcgoodwill.org or call 703-663-2762. To schedule a pickup, call 202-715-2633.
Habitat for Humanity of Northern Virginia ReStore. HabitatNOVA.org has drop-off locations in Arlington, McLean and Falls Church, or you can schedule a pickup at habitatnova.org/schedule-a-donation/. Donated building materials are used in building, rehabbing or repairing affordable houses or resold to raise money. The nonprofit accepts home improvement items in good saleable condition, including: appliances, furniture, doors, windows, tile, lighting fixtures and power tools. Guidelines are at habitatnova.org/donationcriteria/, or call 703-360-6700. For instance: Appliances must be less than 10 years old and working. No paints, used dishwashers or flooring.
His Hidden Treasures. Eagle Worldwide Ministries' operation in Manassas (www.hishiddentreasures.com) will pick up usable items in the Arlington area for those transitioning from homeless shelters, or to resell to raise money. Accepts "like-new" wood furniture, antiques, kitchen items, small appliances, refrigerators under five years old, lamps and home décor. Photos required for large items. Call 703-966-9301 or email lois.hishiddentreasures@gmail.com.
Homestretch is a Falls Church nonprofit that helps homeless families with children living in Virginia attain permanent housing and self-sufficiency. Accepts household items and gently used furniture; no mattresses, box springs or bed frames. Call 703-237-2035 in advance or email info@homestretch-inc.org to arrange pickup and before you drop off. Visit www.homestretchva.org for details.
Hope in Northern Virginia. Based in Falls Church, this group (www.hopeinnova.org) supports women in crisis pregnancies. Accepts gently used baby items in good condition that meet current industry standards, as well as baby clothes (sizes 0-2T) and maternity clothes. To donate, call 703-536-2020 or email HOPE@hopeinnova.org.
Humane Society of Fairfax County Inc. (www.hfsc.org) uses proceeds from its Second Chance I Thrift Store to help with caring for rescued pets. Accepts gen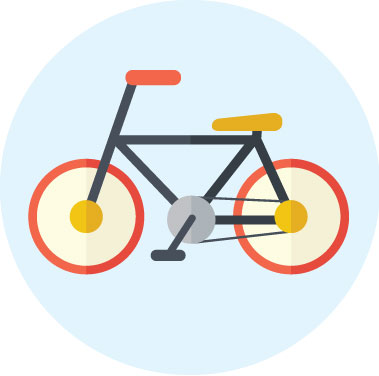 tly used household items, small appliances in good working condition, home decorating items and clothing in season. No books, fur or furniture except small chairs and occasional tables. For more information, call 703-385-3064.
Phoenix Bikes, based in Barcroft Park (www.phoenixbikes.org) teaches hands-on mechanics' skills and customer service to kids ages 12 to 18, with an emphasis on at-risk youth. It relies almost exclusively on donated bikes and bike parts. The organization also teaches bike safety and repair. See www.phoenixbikes.org/get-involved/donate-a-bike/.
Share of McLean. Located in McLean Baptist Church on Chain Bridge Road, Share accepts clean, usable clothing, shoes, linens, furniture and more. You can find several lists of the types of items it accepts online at www.shareofmclean.org/how-you-can-help/donate-items/. To donate, call 703-284-2179.
Shelter House Inc. operates two family shelters in Falls Church and Fairfax, as well as Fairfax County's only 24-hour domestic violence shelter. Donated items such as household goods and baby items help families in all three shelters. See www.shelterhouse.org or call 703-955-7876.
Wildlife Rescue League in Falls Church (www.wildliferescueleague.org) helps care for sick, injured and orphaned wildlife. Needed items include dog and cat food (dry/canned, opened or expired) and fur coats/hats to be cut up to keep baby mammals warm. To donate, email donations@wildliferescueleague.org.
Earth Day Recycling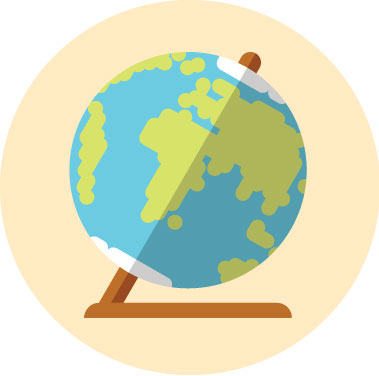 Earth Day falls on April 22 this year.Mark your calendars for these corresponding local events, which encourage environmentally responsible house cleaning.
Arlington County's biannual E-CARE (the Arlington Environmental Collection and Recycling Event) allows residents to dispose of not only household hazardous materials, but also electronics, bikes, small metal items, shoes, clothing and other recyclable items. (See the full list of accepted items at recycling.arlingtonva.us/household-hazmat/e-care/.) This year's event takes place April 18 from 8:30 a.m. to 3 p.m. at Thomas Jefferson Middle School, 125 South Old Glebe Road. Business and commercial wastes not accepted.
The City of Falls Church will hold its annual spring Recycling Extravaganza on April 25 from 9 a.m. to 2 p.m. (plus a similar event in September) at the Falls Church Recycling Center at 217 Gordon Road. For a list of what's accepted, including electronics, clothing, eyeglasses, hearing aids, medical supplies and bikes (through Bikes for the World), see www.fallschurchva.gov/604/Recycling-Extravaganza-Collection-Events.