Cool Giftables in Clarendon
Global or local? Knightsbridge Trading Co. is both.
As a senior at Washington-Lee High School in 1983, Murat Etili never imagined he'd one day be running a storefront about a mile away. "I always knew I would work in the business sector, but I never imagined it would be retail," says the owner of Knightsbridge Trading Co. in Clarendon.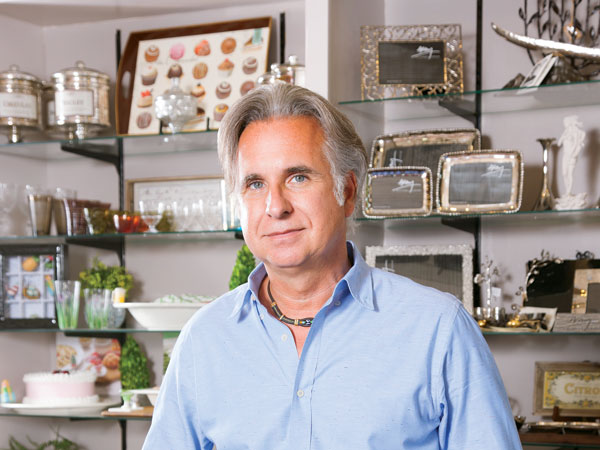 All photos by Stacy Zarin-Goldberg
Eight years later, Etili, then a new father, started working part time at the English Trading Co. in Tysons Corner Center to earn a little extra money. One thing led to another, and he became the buyer for the store.
Then he was promoted to general manager. In 2006, he and a partner bought the business.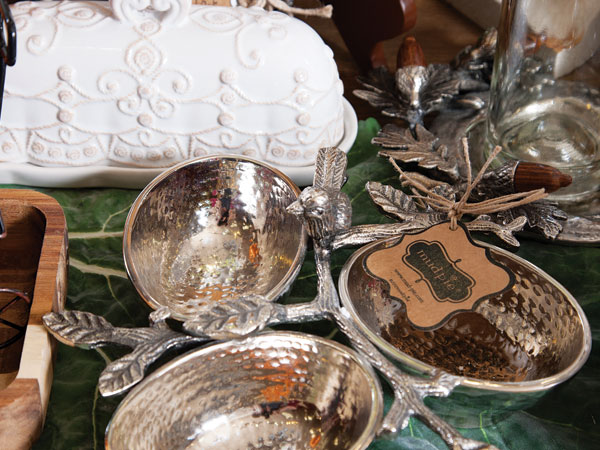 By 2008, they had opened a second shop in Westfield Montgomery mall and were on track to open a third location when things took a difficult turn. Etili and his partner "weren't on the same page," he says, and the financial meltdown forced them to close both locations. "It was a hard blow," he recalls. "I lost almost everything. We had to sell off all our stock. Twenty-one years' worth of work disappeared."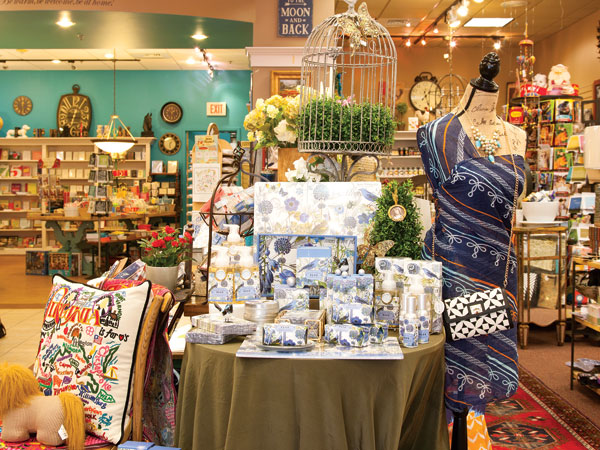 Fortunately, Etili says, he had cultivated such good relationships with shoppers and vendors that he was able to resurrect the business six months later in a new Montgomery County location on Rockville Pike under a new name, this time as a solo venture. "I had angels—family members, friends, customers—who pitched in to help me restart the company. Customers volunteered their time on the sales floor, and vendors offered me free samples to get started," he says. "There was so much love pouring out, so much goodwill that I decided Okay, we'll try this one more time."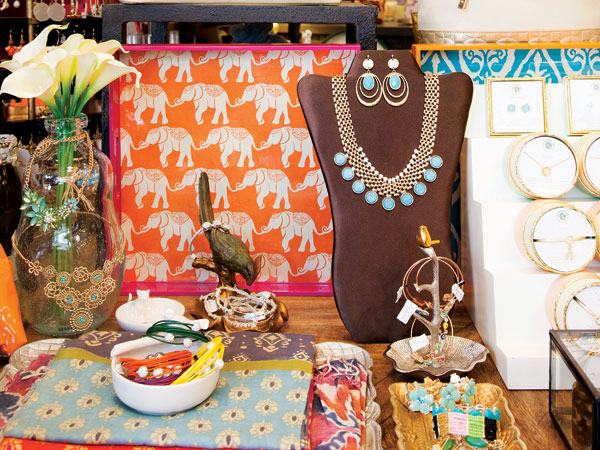 If it sounds hard to believe that people could be so personally vested in a gift shop, it's far easier to imagine once you meet the man who's running it. Etili is soft-spoken and solicitous, outgoing and affable. When it came time to move Knightsbridge out of Rockville (a developer was razing the property), he zeroed in on the storefront in Clarendon that had been previously occupied by The Papery. A national chain had its eye on the same space, but Etili says he appealed to the landlord to invest instead in an independent, local business. He ultimately won out and moved Knightsbridge to its current spot in the fall of 2013.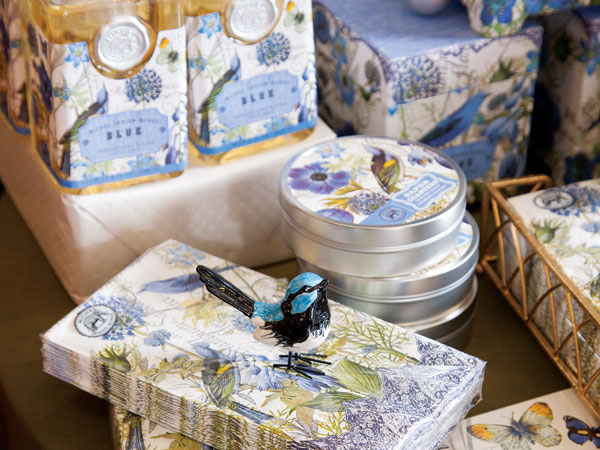 Much of the store's merchandise reflects Etili's travels, including jewelry from Turkey (where he grew up) and India and hand-knitted items from Peru. Other wares carry a European aesthetic that Anglophiles and Francophiles are sure to love. There are local artists like Linda Kingsley of Queensley Designs, who crafts one-of-a-kind pieces using out-of-circulation coins. The shop also sells well-known brands: Michael Aram giftware; bath and body products from Lollia; chic reusable bottles from S'well; a large selection of Spartina 449 bags and accessories; Catstudio's map-themed glasses and pillows; and super-soft baby gifts from Jellycat.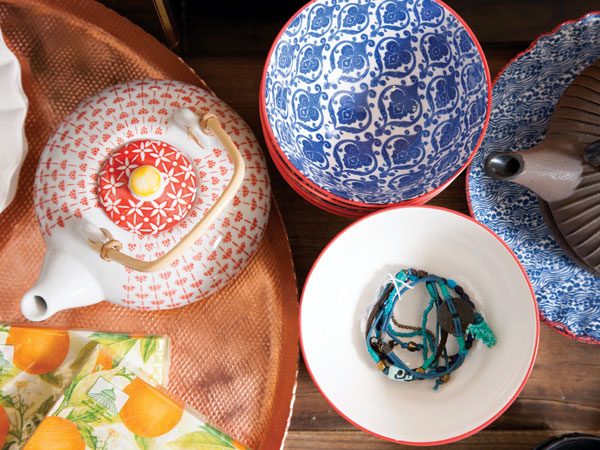 Everything in the space is for sale, from the set of Moroccan glasses to the silver serving tray to carry them to the marble-topped table on which they're perched and the crystal chandelier that hangs overhead. I browse gift-worthy books and paper, then get distracted by a pretty gilt mirror and a ceramic lamp. There's so much to see, it's no wonder customers can spend all day in here.
Today, Etili and his wife of 25 years, Graciela, live in Sterling. And the baby who prompted Etili's first foray into retail is now all grown up, with two younger brothers. All three sons have been known to help out in their father's shop.
"This is really a family business," Etili says with gratitude. "There is a constant goal to do better each day in order to compete with large chains. We want to offer things that you can't find anywhere else around here."
Knightsbridge Trading Co., 2871 Clarendon Blvd., Arlington, 703-243-4404, www.knightsbridgestore.com
Adrienne Wichard-Edds is Arlington Magazine's shopping columnist. Send fashion/style tips to adrienne.wichard-edds@arlingtonmagazine.com.