Current Boutique Expands in Arlington
The consignment emporium's new Clarendon location offers more merch, more space and dedicated parking.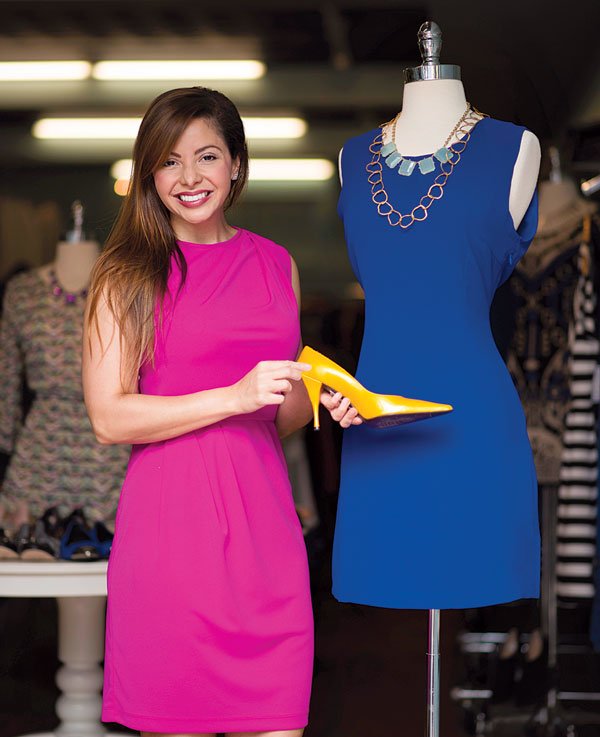 Photo by GNDPPhotography.net (Lopez)
Clarendon's beloved Current Boutique is all grown up. "We outgrew our old space. We were literally bursting at the seams," says founder and owner Carmen Lopez, who opened the designer consignment shop (currentboutique.com) eight years ago as a 25-year-old entrepreneur. Current's new location on Wilson Boulevard is just a few doors down from the original storefront but nearly triple the square footage.
Vintage clothing has never been the draw at this trendy secondhand spot. Rather, it's the kind of place that thrives on the #OOTD ("outfit of the day") phenomenon that drives fashionable women who don't want to be seen in the same outfit twice to seek constant wardrobe updates. In addition to its expanded selection of on-trend consignment clothing, shoes and accessories (you'll find brands such as Missoni, Joie and J. Crew), the new store continues to carry a small selection of brand-new pieces. Plus, it offers more dressing rooms and dedicated parking spaces.
Lopez founded Current's original Clarendon location in 2007 and has since opened three other stores in the D.C. area (Old Town Alexandria, Logan Circle and Bethesda). "The Clarendon clientele love designer labels," she says, "and they want to look polished and pulled together. They tend to take risks with evening or party attire, so we always make sure we have lots of 'wow' going-out pieces."
Just in time for all those holiday soirées—so you can avoid wearing the same dress you wore last year.