Del Ray Café a Mecca for Working Parents, Whether They Are On-the-Clock or With the Kids
Hint: Bon Vivant's playroom has soundproofed walls.
Ever needed a coffee break during a full day with your kid(s) and— halfway through that latte at your local coffee house—felt pushed out the door by a roomful of glaring headphone wearers? Or perhaps you've been on the receiving end of those headphones, trying to participate in a conference call with other peoples' children screaming in the background?
At Bon Vivant Café + Farm Market, you can bring your kids and have quiet coffee shop vibes, too, thanks to a separate playroom with soundproofed walls. It's a study in cultural harmony.
"We have a lot of people that come and work or hang out, and no one has ever complained about the noise of the kids," says Tania Leach, part owner of the eatery in Del Ray, an enclave where seemingly everyone has at least one child and one dog.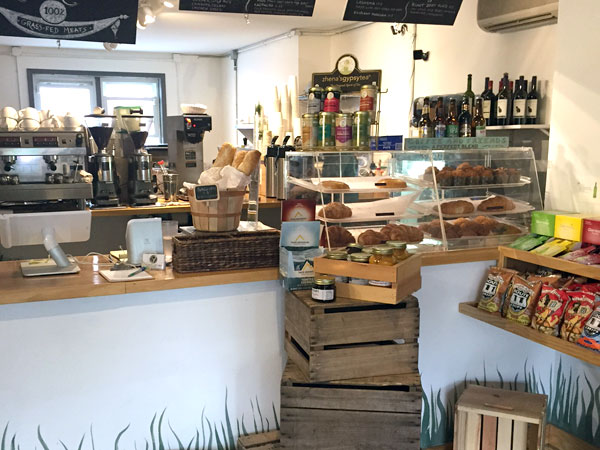 Leach and her husband Jawad Laouaouda (pronounced La-WOW-da) have a 3 ½-year-old, too. They saw the need for a coffee shop where people could be both parents and professionals, depending on the day. (I once saw a new dad doing both at Bon Vivant, rocking a stroller with his foot while writing emails.)
Leach, who's from England, and Laouaouda, who's from Morocco, wanted to create a gathering place that skews more European than American, in that it's welcoming to children without being all about children.
"Places here are not kid-friendly in that way," Leach observes. "We don't build kids into our lifestyle as much, because we're at work and they're at daycare."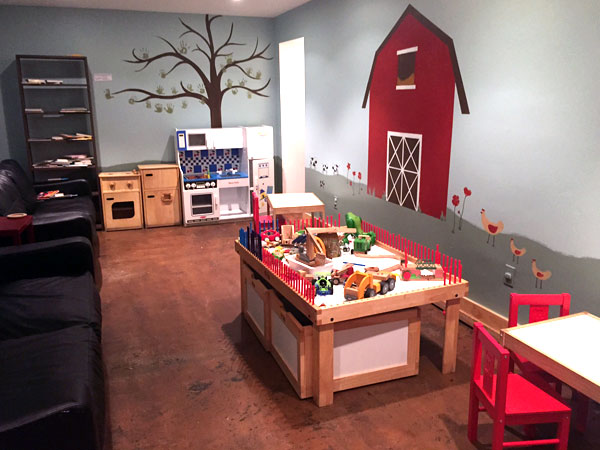 Most of all, she says she wanted parents with kids in tow to be able to eat "a proper meal" at the same time. For her family, that means grass-fed meats, produce from local farmers and everything from bone broth to salad dressings made in-house.
Leach and Laouaouda ran farmers market stands selling grass-fed beef before opening the café, which features a small grocery-style shop of local products near the cash register. Yes, you can find grass-fed meats and eggs here, as well as Mountain View Farms cheese and McCutcheon's apple butter, both from Virginia.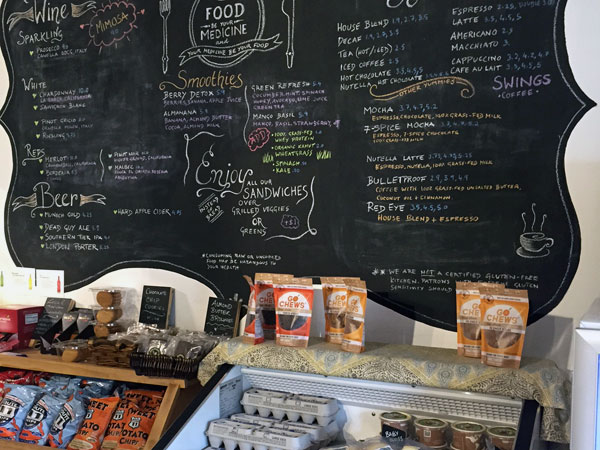 Bon Vivant's menu also takes advantage of what's nearby and is a picture of the kind of food most parents would brag about feeding their kids: mini quiches, tarragon chicken and Asian beef salads.
Allergy sensitivities? Everything's labeled and gluten-free options abound.
Adhering to a Paleo-Crossfit diet? They make bulletproof coffee by adding grass-fed butter to ground beans from Swing's Coffee Roasters, which is located up the street. Also on the menu: that sought-after Paleo staple, 72-hour bone broth.
Leach credits the menu's diversity to Laouaouda's Moroccan "sense of flavor," combined with his exposure to many exceptional meals during the 11 years that he served as the bar manager at the late Citronelle in Georgetown.
Now he runs an eatery with a different vibe—one that's decidedly Del Ray. The café is open from 7 a.m. to 8 p.m. weekdays and 8 a.m. to 8 p.m. on weekends.