Dessert With the Dysarts
Maybe 2941's Caitlin Dysart was born to be a pastry chef. Consider her mom.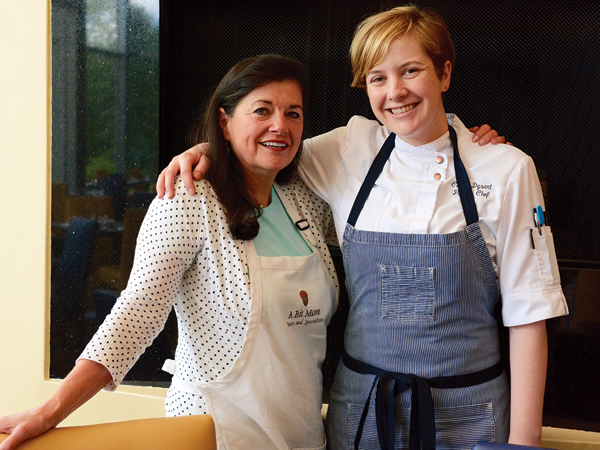 Lynn and Caitlin Dysart, Photo by Laura Hayes
If you've treated yourself to dessert at 2941 Restaurant (www.2941.com) in Falls Church, you've experienced the talents of pastry chef Caitlin Dysart. Perhaps her butterscotch budino has ended a celebratory meal. But Caitlin isn't the only Dysart with a knack for sweets. In fact, baking runs in her blood. "If she's the chef jacket, I'm the apron," says proud mom Lynn Dysart, who runs A Bit More Sweets & Specialties (www.abitmoreonline.com) out of her Springfield home. (The elder Dysart's cookies, scones and other products can be found at Fairfax County farmers markets.)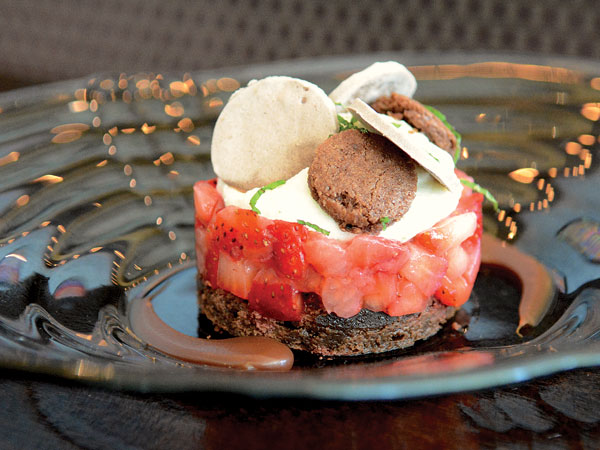 Boccone Dolce, photo by Laura Hayes
One of the dishes on 2941's dessert menu is actually a treat that Caitlin grew up eating at home—Boccone Dolce—which means "sweet mouthful" in Italian. Lynn says the recipe for the meringue-based dish, which combines chocolate and strawberries, came from Mary and Vincent Price's A Treasury of Great Recipes (1965). Caitlin's modern take shows how what's old can always be new again.