Eat, Drink, Paint at Muse Paintbar
Need a fun night out? Find your muse at this Mosaic District newcomer.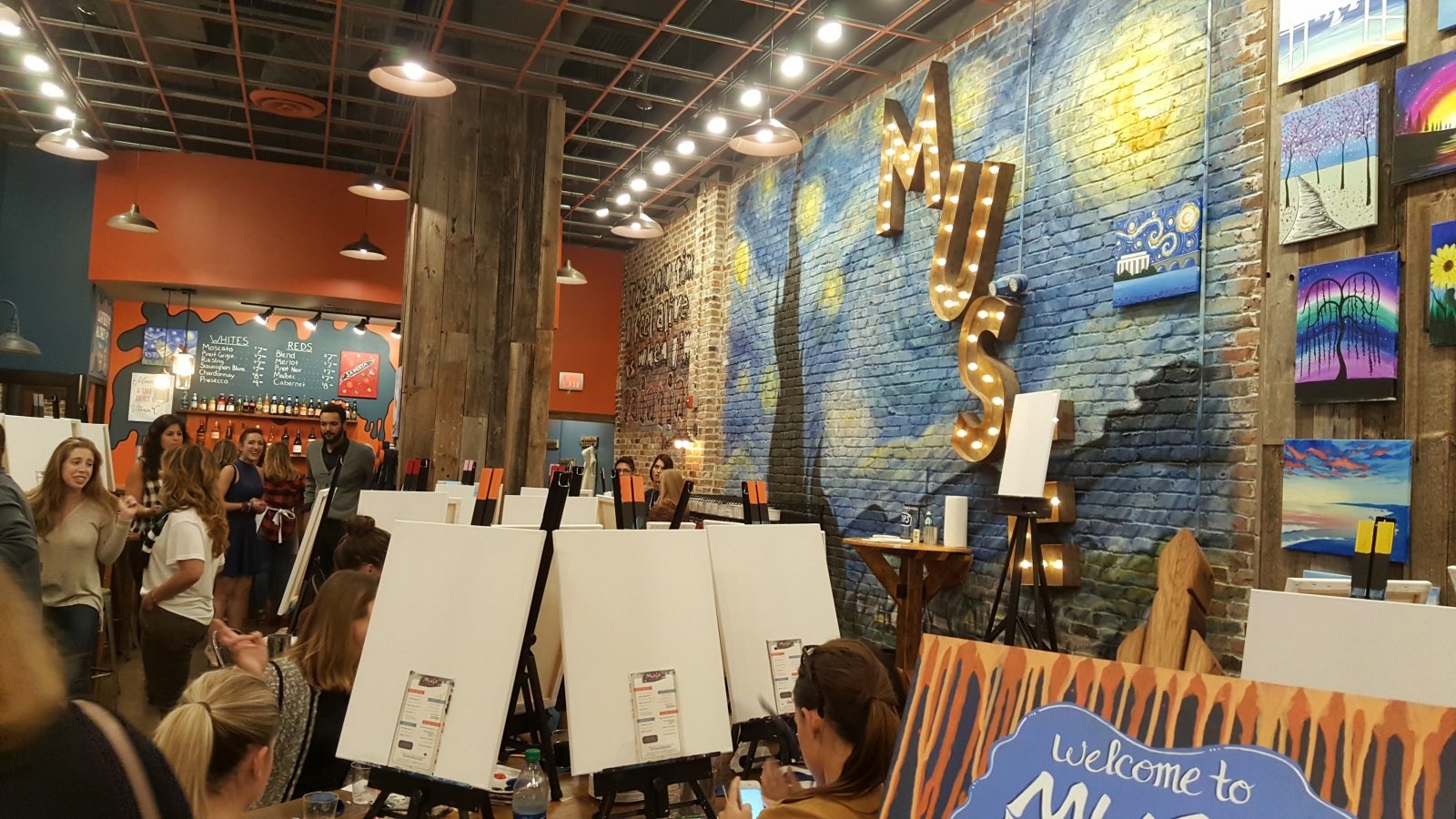 Turns out, I do have painting experience. Only a few people raised their hands when our lead instructor polled the room the other night at the newly opened Muse Paintbar in the Mosaic District. But then artist Anne Rankin followed up with this: "Have you ever painted a room in your house? Did you do finger painting in kindergarten?" Yes, and yes! Maybe it was Anne's enthusiasm, or the Chardonnay in front of me, but suddenly I didn't feel as intimidated by the big blank canvas in front of me.
I'd never painted on a real canvas before in my life. And now we were going to paint Van Gogh's "Starry Night" floating over the Lincoln Memorial? No problem!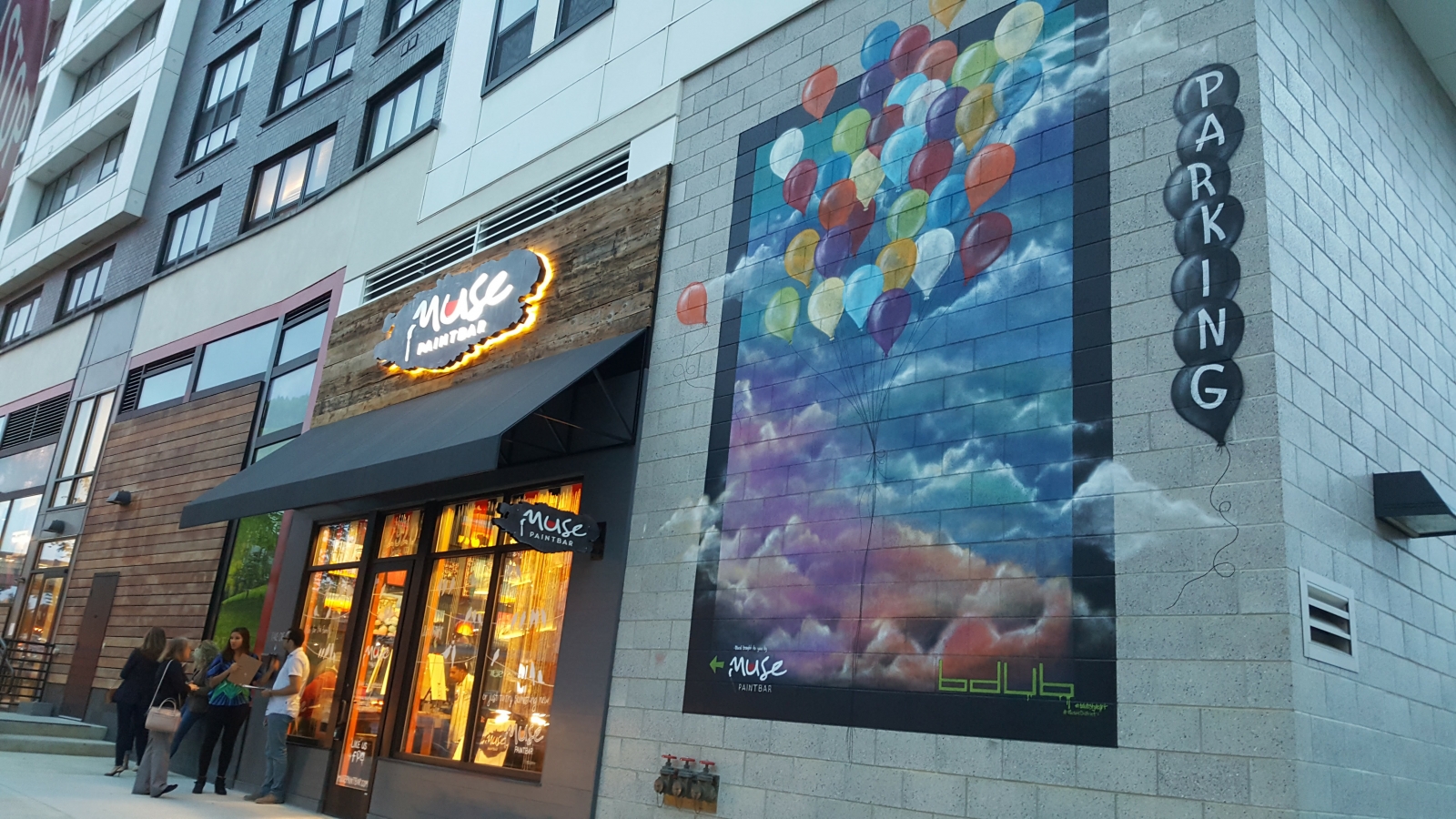 The occasion was Muse's grand opening on Sept. 26. The Mosaic District outpost marks its 20th location since it was founded in New Hampshire three years ago and began working its way down the east coast. Basically, you book a session with your friends and have an artist guide you through a painting project over wine, beer and bar snacks that are delivered to your table. (Upcoming works on the calendar include "Bungalow Breeze," a dock on the water at sunset, and "Fall Stream," with crimson foliage blowing across the water.) There are also events where you can paint your own wine glass, or a portrait of your pet. Many of the weekday sessions, which average $35, include a free drink.
The menu at Muse offers basics such as bruschetta and mozzarella sticks; a hummus platter or cheese plate; and "bigger bites" such as pizza or a pulled-pork sandwich. There are about eight choices each of wine and beer at the vibrantly colored bar in the back.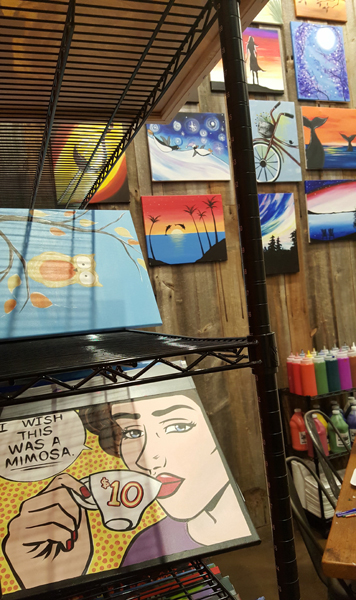 But back to the task at hand. Anne guided us through the steps to blend paint colors, organize the scene, and create details such as the arches of Memorial Bridge spanning the Potomac River. When we took a few minutes to fill in large swaths of color—the sky background, say, or the rectangle that would become the Lincoln Memorial, Anne turned up the music (a playlist of Top 40 hits from the '90s and today) so we could rock it out. Later, when we were blending shades of blue for the water, she guided us through the brush strokes: "Side to side, side to side—kind of like a middle-school dance, back and forth."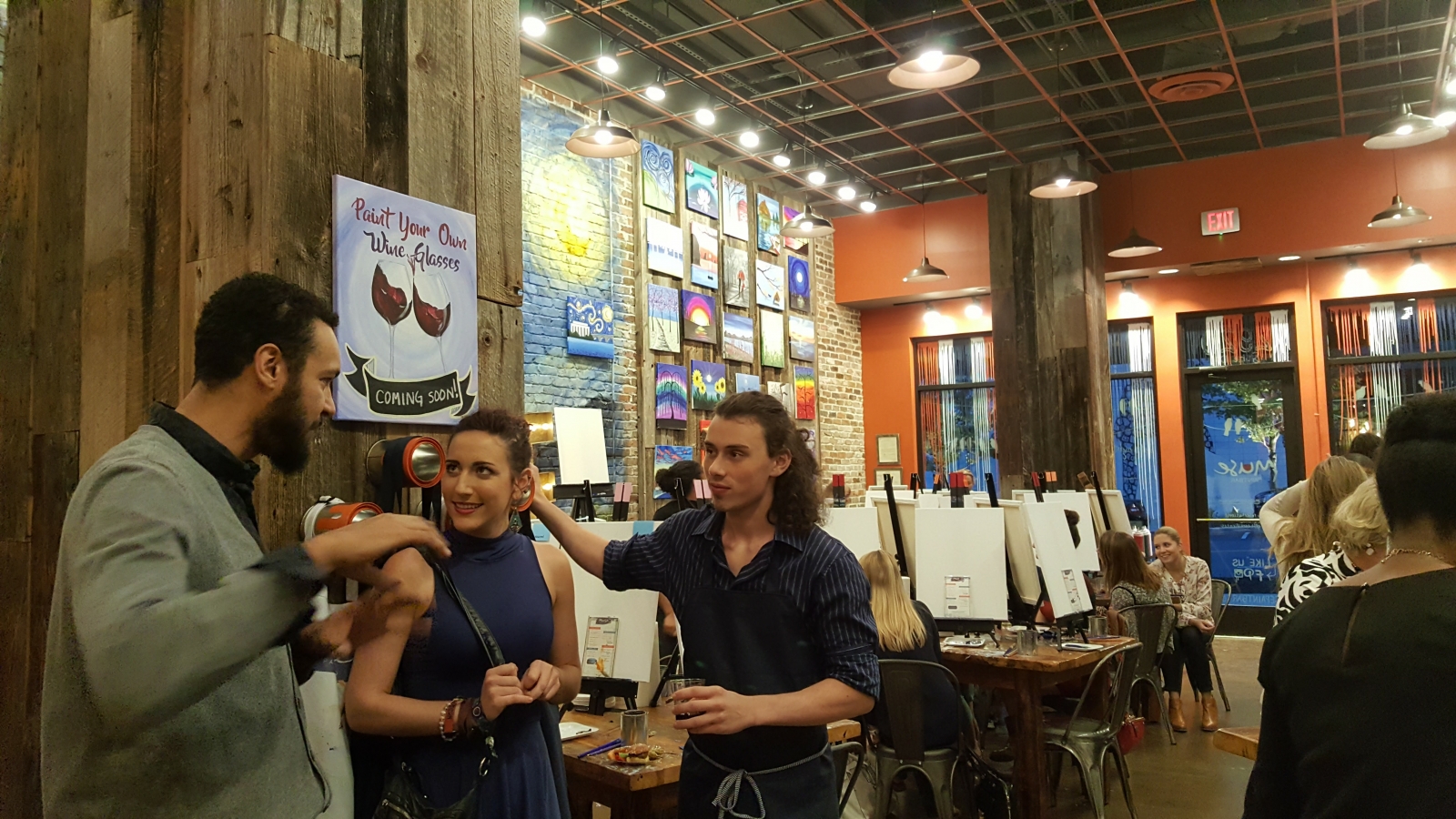 Two hours later, I couldn't believe I'd actually painted the streaking Van Gogh-inspired moon and stars, and a D.C. monument, no less. The feeling of achievement took me back to grade school. I literally wanted to run home and show Mom.