Faccia Luna Revamps Menu
The Clarendon pizzeria is betting on new pie toppings and Philly-style sandwiches to keep the love alive.
Clarendon was a lot different when Joe Corey opened Faccia Luna on Wilson Boulevard in 1992.
Back then, Sears dominated the landscape with two buildings and a parking lot. Another nearby parking lot stood adjacent to a shuttered market. And a used-car lot across the street maintained its offices in an abandoned gas station. (Today, the same turf is occupied by the GridPoint office building, Whole Foods, Market Common, Gold's Gym and other new retailers.)
But the Metro was right there, which made the location a prime spot in an emerging area. "People coming out of the subway looked like they could afford a pizza," Corey recalls. And the surrounding neighborhood had homes listed at good prices. So he moved in.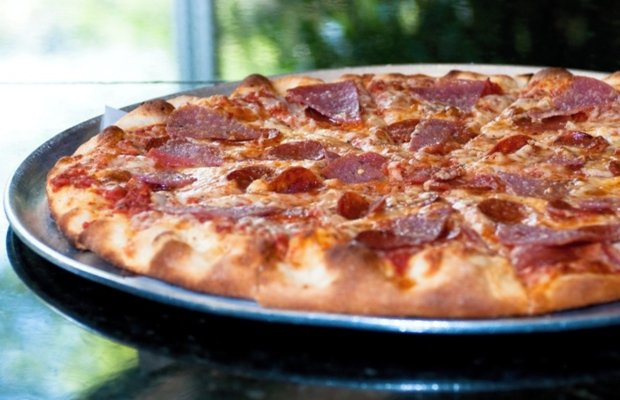 Genoa Pizza, photo via Faccialuna.com
Now, 26 years after he opened his first location in D.C. (which Corey later sold to his manager when he moved to Arlington), he's resurrecting some of the original shop's menu offerings which, at the time, bordered on unconventional for a pizza place.
The white pizzas with potato and pesto; spinach, black olives and tuna; and scrambled eggs and cheese weren't big sellers back then, he says. In fact, "I couldn't sell one."
Corey is now convinced he was ahead of his time. So he's bringing those signature pies back in an updated menu. "I hope people will get adventurous and give it a shot," he says. The expanded offerings also include a red pizza with pineapple and black-forest ham, and a thin-crust, individually sized "rustic pizza."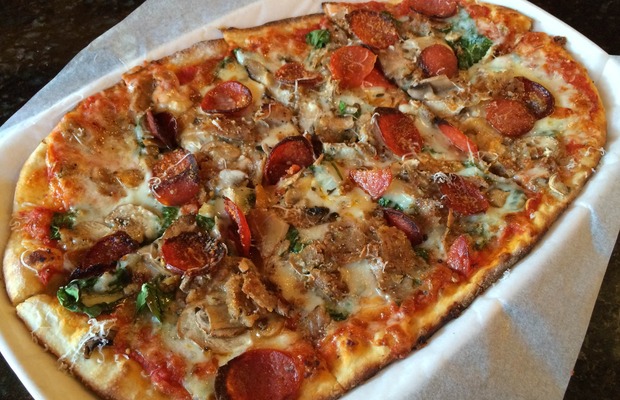 Rustic pizza, individual thin crust pizza, photo via faccialuna.com
Corey is also rebranding his sandwich menu to be called South Street Joey's Big Fat Hoagies and Sandwiches. "I'm from Philly," he explains, "and we make 'em like they do in Philly."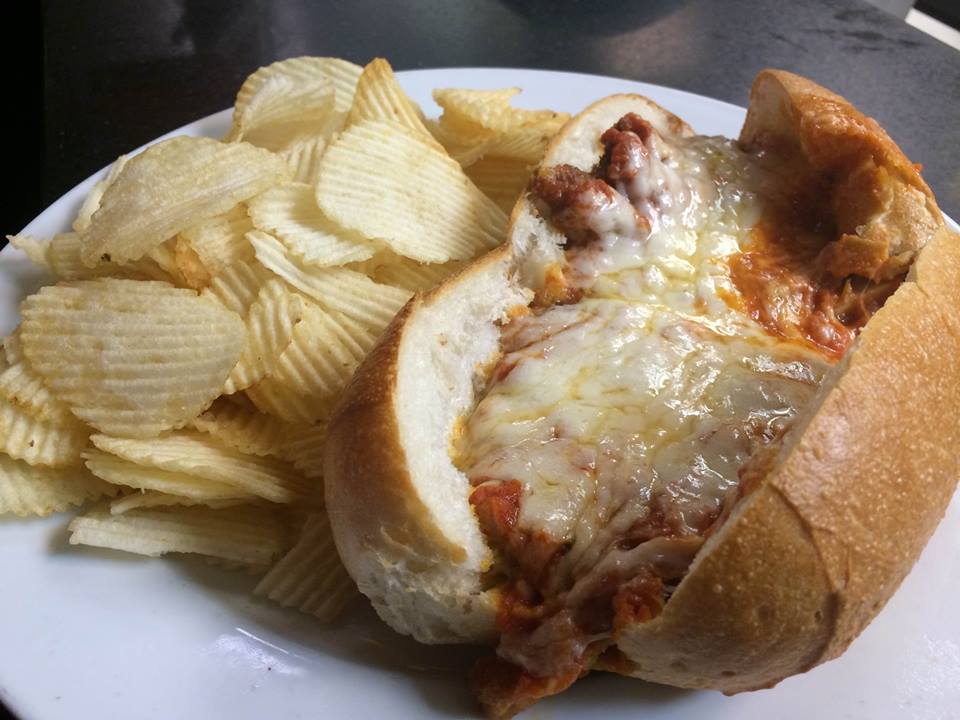 Chicken Parmesan Sandwich, photo via Facebook
Most of the large (16-inch) pies are priced under $22, while pastas are less than $18 and sandwiches are under $10—all of which is to say that Faccia Luna's got a great price point for a first date.
And the casual trattoria gets plenty of them, according to Corey, who is there daily and walks the dining room and patio to talk to customers. In the 23 years he's been doing business on Wilson Boulevard, he estimates at least 300 first dates have led to wedded bliss. "Invariably, maybe once a week, someone will say, 'We had our first date here, and now we're married!'"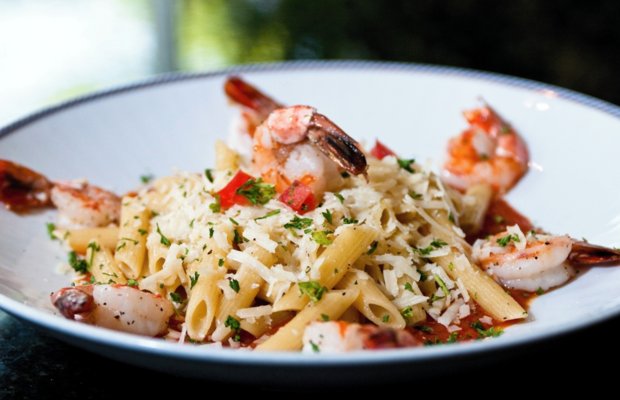 Gamberi Pecorino, sauteed jumbo shrimp served on top of homemade marinara sauce made from scratch, photo via faccialuna.com
With the most recent menu revamp, Corey is hoping to keep the romance going. As the number of restaurants in Clarendon has grown roughly from 15 eight years ago (by his count) to 77 today, he's hoping the changes will keep Faccia Luna on track in an increasingly crowded field.