Inside the Febrey-Lothrop House
The Arlington estate has played host to business moguls and Hollywood stars.
Perched on a hill above the intersection of Wilson Boulevard and North McKinley Street, the two-story Febrey-Lothrop House is a rare piece of local history, known to have sheltered noted luminaries and at least one famed actress.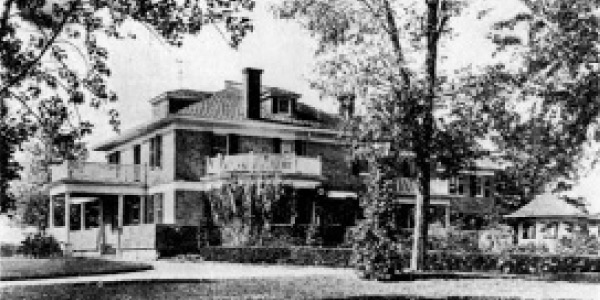 The Febrey-Lothrop estate. Photo courtesy Project Gutenberg.
The estate dates back to 1865 when John E. Febrey, a real estate broker and son of the prominent patriarch Nicholas Febrey, built a shingled farmhouse in what was then rural Arlington. Febrey and his wife, Mary Frances (his cousin and a member of the Ball family, for whom Ballston is named), lived in the house and farmed the surrounding land with corn, oats and other crops.
According to local author and history buff Charlie Clark, the family established a private school in a cabin on the property during the Civil War.
Febrey became superintendent of the Alexandria public school system in the early 1890s (at that time, Arlington was part of Alexandria), but died a short time later. The house was then purchased and used as a summer retreat by Alvin Mason Lothrop, co-founder of the now-defunct Woodward & Lothrop department store chain, who kept a primary residence at 2001 Connecticut Ave. NW in Washington, D.C.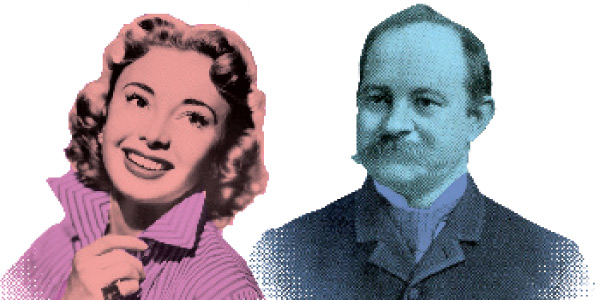 Aubrey Meadows and Alvin Mason Lothrop
After Lothrop's death in 1912, his family maintained ownership of the Arlington estate for decades and installed a swimming pool (one that remains to this day).
During World War II, the Lothrops were said to have leased the house to Howard Hughes, the noted eccentric and founder of Trans World Airlines (TWA). Hughes reportedly hosted lavish parties there, entertaining guests including the sultry movie star Jane Russell and former Washington Redskins owner George Preston Marshall.
By 1950, however, the house was empty. In stepped Randy Rouse, a bachelor, socialite and real estate developer who had made a name for himself as an amateur steeplechase jockey near Middleburg, Va. After acquiring the 26-acre property (including the house) for less than $125,000 in 1951, he kept nine acres for himself and built homes on the rest of the land in what is now the Dominion Hills neighborhood.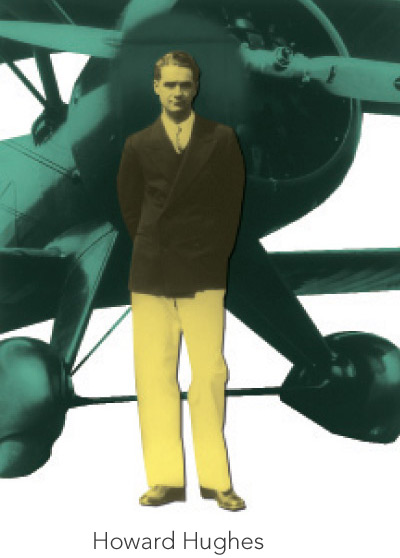 A few years later, Rouse met and married a young actress named Audrey Meadows, who had recently landed a starring role in the Jackie Gleason sitcom The Honeymooners.
But their own honeymoon was short-lived. Meadows' commutes to and from New York for filming put stress on their marriage and they divorced after just two years.
Rouse remained a bachelor for several decades thereafter—a lifestyle he analogizes to "shooting fish in a barrel"—but kept his first wife's chosen décor, including a beautiful Chinese painting that the actress conceded after their split. Today, he shares the property with his current wife, Michele, and their two dogs.