Find Your Scent at Arielle Shoshana
Find your new scent, whether it's citrus, spicy, sweet or fresh, at this Mosaic District fragrance boutique.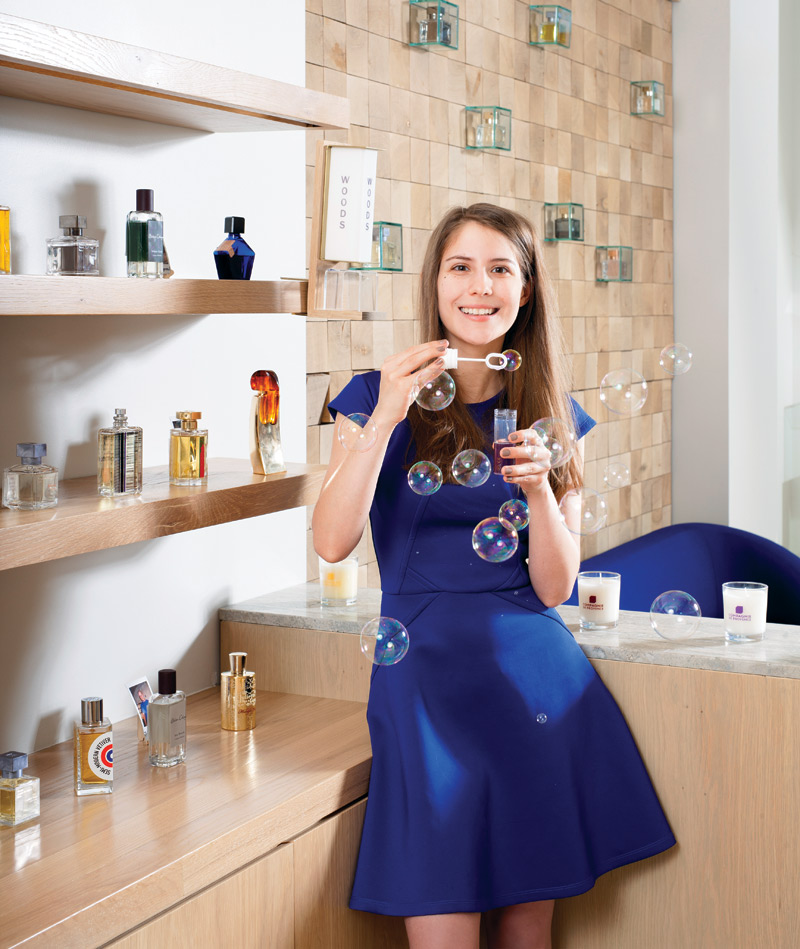 Arielle Shoshana Weinberg demos her shop's scented bubbles.
"Perfume can be a form of storytelling," says Arielle Shoshana Weinberg, whose eponymous personal and home fragrance boutique opened in the Mosaic District in September 2015. "Customers smell something and are struck with a scent memory—often something from their childhood."
Weinberg fell in love with fragrances as a teenager (her first olfactory obsession was Bond No. 9's New Haarlem), started a perfume blog as a college student at Johns Hopkins University, and went on to work in several fragrance boutiques in New York City before bringing that keen scentsibility (sorry, had to go there) to Northern Virginia.
Her shop, Arielle Shoshana, deals in niche, offbeat and hard-to-find lines. Among them: CB I Hate Perfume, a collection of fragrances created by former Brooklyn taxi driver Christopher Brosius as an antidote to the over-the-top scents people would often wear in his cab.
Fragrances are sorted into categories such as citrus, spicy, sweet and fresh (the latter is the most popular), and sampling is encouraged. "Test it out and live with it before you commit to it," Weinberg advises.
The current bestseller is Maison Francis Kurkdjian's Aqua Universalis, a slightly floral, woodsy, unisex scent with notes of bergamot and lemon. Next in line? Lady Vengeance, a deep, sultry rose mixed with patchouli from French parfumer Juliette Has a Gun. www.arielleshoshana.com