From Kiln to Table
Arlington ceramicist Amber Kendrick designs in-demand tableware.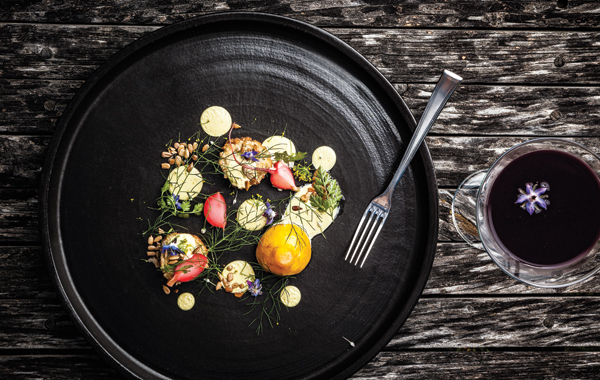 Photo by Jonathan Timmes.
Can a dining experience become transformative if the plate is as pretty as the food? Architectural ceramicist Amber Kendrick thinks so—as do a number of celebrated chefs who have tapped her studio, Cloud Terre, to design and produce the custom tableware that comes out of their kitchens.
An architect by training who studied ceramics with her mother and "fell in love with food" during a stint in San Francisco, Kendrick decided to move back home to Arlington and open her own ceramic design studio in 2009. Since then, her pieces have found their way into such critically acclaimed restaurants as The Ashby Inn in Paris, Virginia; The Restaurant at Patowmack Farm in Lovettsville; and The Shaw Bijou, which will open soon in D.C.
"I approach each piece as an architectural project," says Kendrick, who also sells limited-production tableware online (cloudterre.com). "The plate needs to not take center stage…but rather to support it. It needs to be quiet and subtle with a little presence."