Get Away: Fall Escapes 2016
Check out Charlottesville's Graduate Hotel, D.C.'s Watergate Hotel makeover and Maryland Fleet Week and Air Show Baltimore.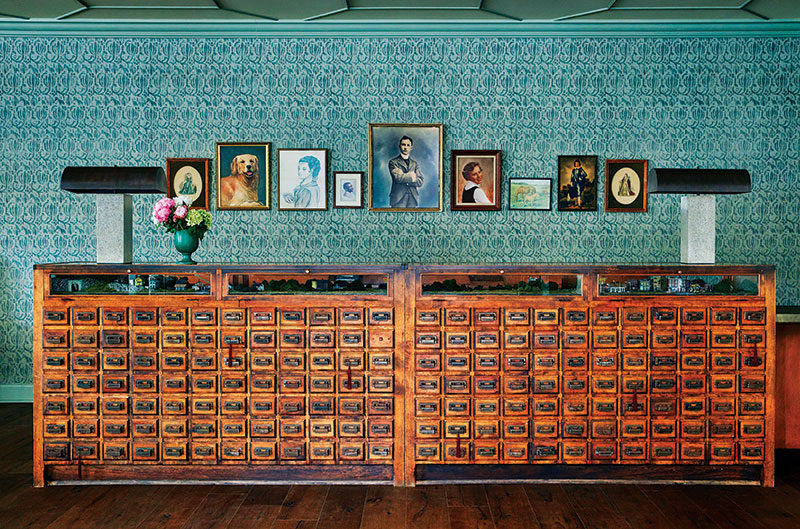 The front desk at Graduate Charlottesville
Back to School
Want to rekindle your college spirit, minus the spartan dorm room? Head down to Graduate Charlottesville, part of a small chain of collegiate-themed hotels. Opened in June 2015, the 134-room hotel is across the street from the University of Virginia's campus and a quick walk to restaurants and galleries on Charlottesville's historic Main Street. It's also a short drive to Monticello, several wineries and Shenandoah National Park. The collegiate-inspired décor includes a front desk that sits atop a row of library card catalogues and mini pennants to hang from your door that say "studying" in place of "do not disturb." Excellent caffeine jolts are available from the lobby's Sheepdog Coffee shop. An old-school game room and bar offers foosball, pingpong and shuffleboard tables, and a cozy outdoor terrace. Borrow one of Graduate's orange cruising bikes and keep off the "Freshman 15." Heirloom, the hotel's rooftop restaurant and bar, opened in May with a menu that highlights local farmers and artisans, and includes fare such as pork belly doughnuts. It also serves two signature mint juleps. Rates begin at $119 per night.
1309 W. Main St., Charlottesville, Virginia; 434-295-4333, www.graduatecharlottesville.com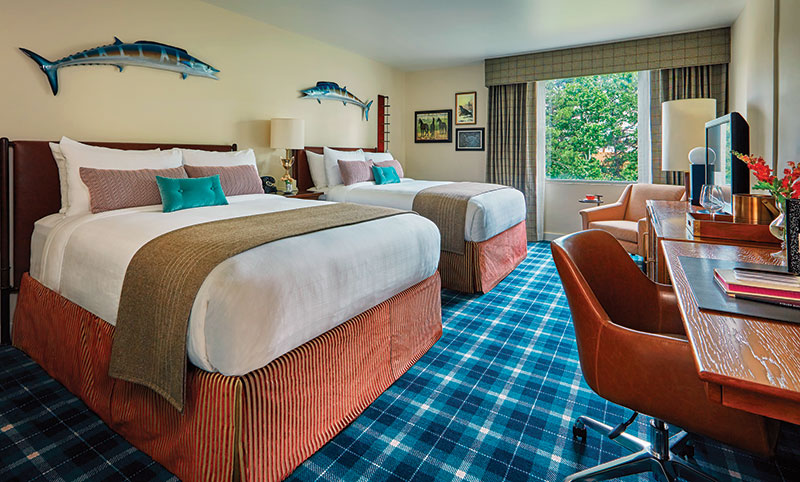 A room at Graduate Charlottesville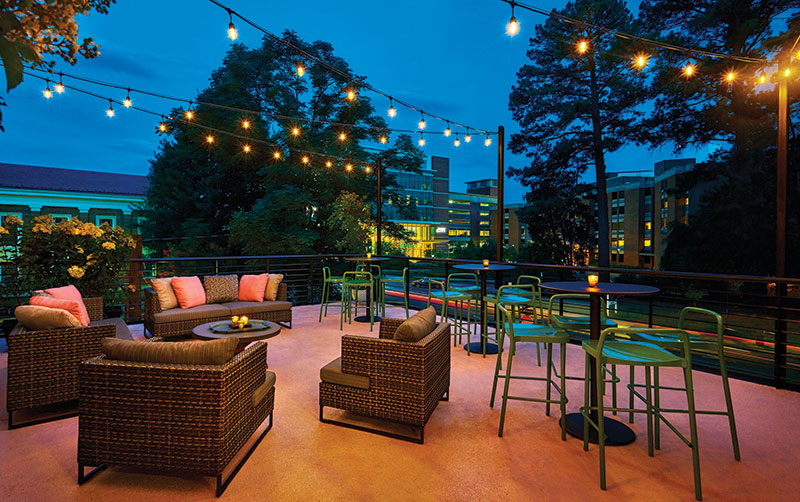 Graduate Charlottesville's outdoor terrace
---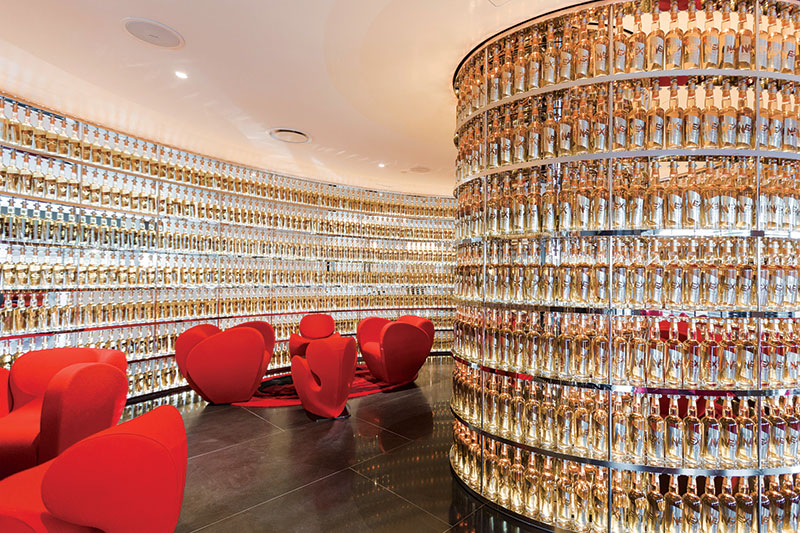 The Next Whiskey Bar at The Watergate
Check In to the '60s
The Watergate Hotel in Washing-ton, D.C., reopened this summer after a $125 million renovation that embraces midcentury modern design, as well as the complex's storied past. The hotel, which had been closed since 2007, is part of the Watergate complex that was made famous by the 1972 break-in at the Democratic National Committee offices and the cover-up that resulted in President Richard Nixon's resignation. Keycards emblazoned with "NO NEED TO BREAK IN" and pens inscribed with "I stole this from The Watergate Hotel" now offer a cheeky nod to that history.
One of the most impressive spaces is The Next Whiskey Bar, separated from the main lobby by a glass wall and outfitted with floor-to-ceiling curved shelves lined with 2,500 whiskey bottles. The hotel library, which occupies a balcony overlooking the lobby, features tufted couches, deep-set swivel chairs and a small collection of intriguing titles, such as the Design Museum's Fifty Dresses That Changed the World. Employee uniforms by Mad Men designer Janie Bryant feature block patterns and dapper vests.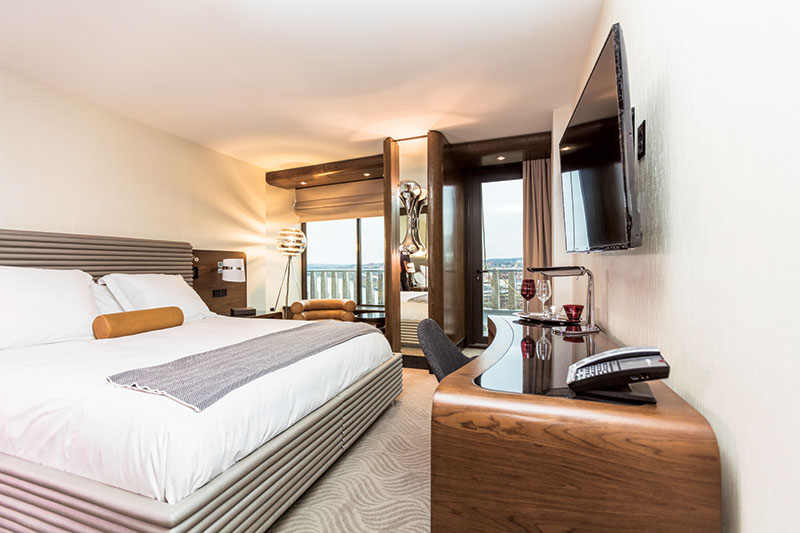 A mid-mod room at The Watergate
Dining options at The Watergate now include Kingbird—part bar, part contemporary restaurant—with an outdoor terrace overlooking the Potomac River waterfront. Top of the Gate, the hotel's palatial rooftop lounge, offers 360-degree views of the city skyline. Additional resort-like features include a spa and an indoor 15-meter saltwater swimming pool lined with silver-flecked mosaic tiles.
Each of the hotel's 336 guest rooms, including 32 suites, has a luxury-yacht aesthetic, with metal and warm wood tones. Many rooms have balconies with a panoramic view of the Potomac. Rates begin at $425 per night.
2650 Virginia Ave. NW, Washington, D.C.; 202-827-1600, www.thewatergatehotel.com
---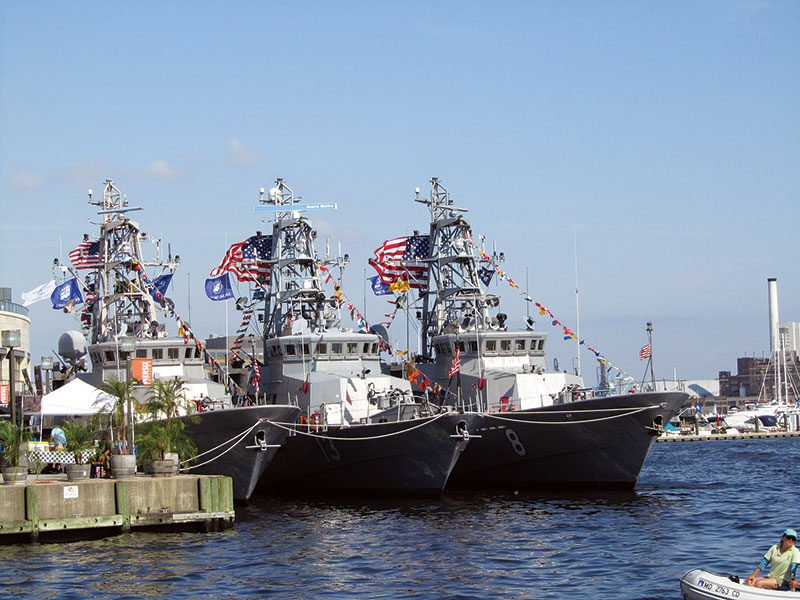 Ships in Baltimore's Inner Harbor
By Air and by Sea
The inaugural Maryland Fleet Week and Air Show Baltimore, Oct. 10-17, celebrates the region's rich naval traditions with air and sea events around Baltimore's Inner Harbor, at Fort McHenry and at Martin State Airport. Highlights include flight demonstrations (Oct. 15-16) by the U.S. Marine Corps, the U.S. Air Force, the Royal Canadian Air Force, the Geico Skytypers (flight squadron of six vintage WWII aircraft), and the U.S. Navy's Blue Angels. On the water, dozens of Great Chesapeake Bay Schooner Race vessels can be viewed dockside and sailing along Baltimore's shorelines (Oct. 10-13), including in the Parade of Sail on the 13th, when the schooners circle the Inner Harbor. During public tour hours, board more than a dozen U.S. and Canadian naval vessels. The Fleet Week Fair (Oct. 13-16), also around the Inner Harbor, includes a cook-off competition between ship and local chefs, and musical performances. Events are free. Visit www.mdfleetweek.com and www.gcbsr.org for details.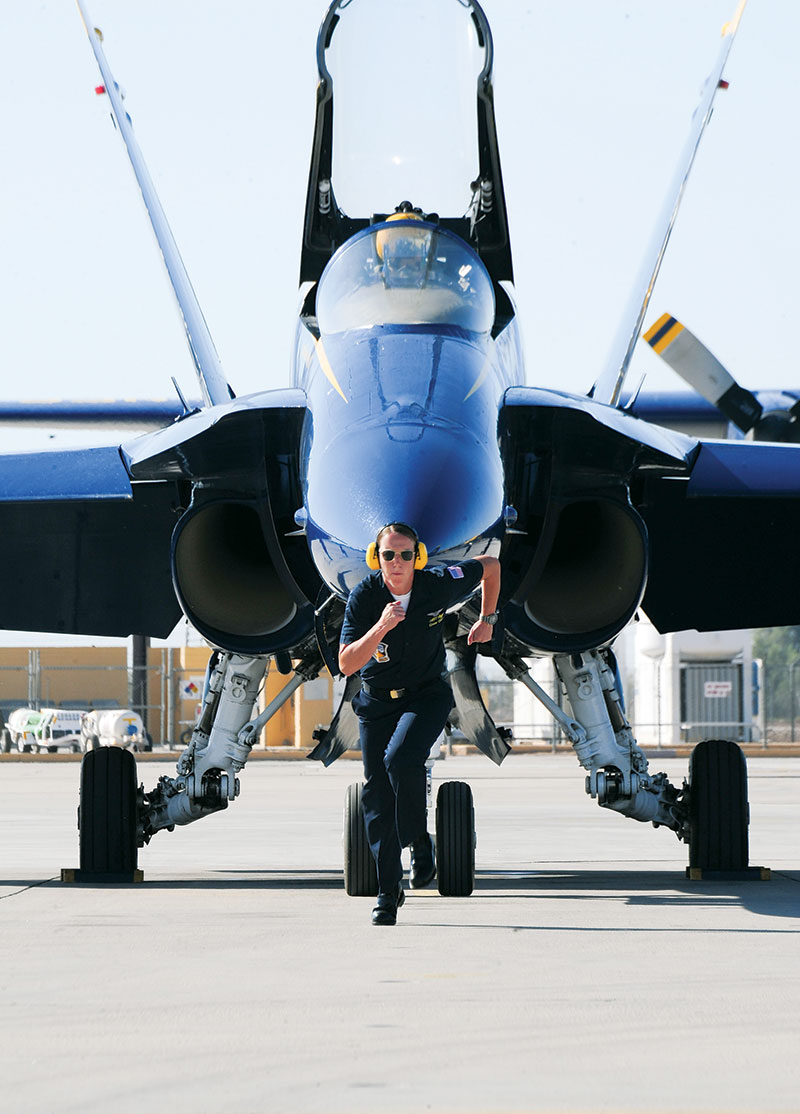 A U.S. Navy Blue Angel