Good Eats for Cinco de Mayo
Need a little spice in your life? Celebrate the flavors of Mexican cooking at these local hot spots.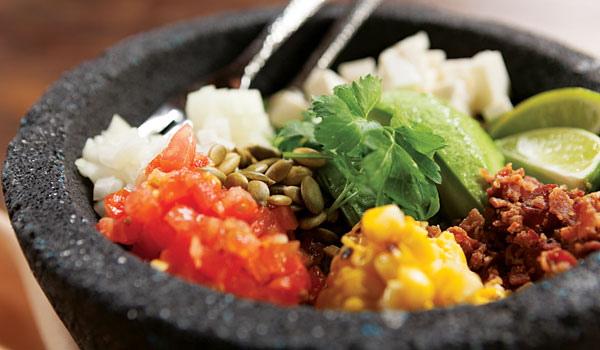 La Sandia's guacamole supremo. Courtesy photo .
The avocado—that ultimate Mexican mainstay—will be headlining the Guacamole Festival at La Sandía in Tysons Corner during the month of May, along with live bands. Chef Richard Sandoval, fresh from a trip to Guadalajara, was inspired by that city's classic cooking methods to re-create the dip ($11 to $14) with new herbs and spices.
La Sandía, 7852L Tysons Corner Center, McLean, 703-893-2222; www.richardsandoval.com/lasandiavirginia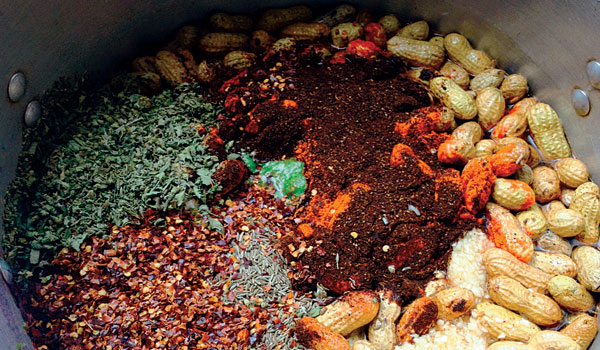 Spiced peanuts at Mexicali Blues. Courtesy photo.
Drop by Clarendon's Mexicali Blues for a handful of Mexican spiced peanuts (the gratis snacks are made in-house), followed by the chicken molé enchiladas with poblano cream sauce (three for $11.50) or the original Burro Burrito ($5), stuffed with black beans, rice, Monterey Jack, chimole salsa and your choice of meat or spinach. Owner Karen Orlando says the colorful cantina will also be selling a T-shirt with this bit of wisdom: "When life gives you limes, add tequila."
Mexicali Blues, 2933 Wilson Blvd., Arlington, 703-812-9352; www.mexicali-blues.com
For a taste of the Yucatan, District Taco Manager Carlos Rodriguez recommends the Burrito Mojado ($8), which combines multiple salsas, black beans and rice with your choice of protein. Mexicans typically go for the pineapple-marinated pork, he says, either carnitas (shredded) or a posol (chopped) and a Pacifico beer to wash it all down.
District Taco, 5723 Lee Highway, Arlington, 703-237-1204; www.districttaco.com
Fuego Cocina y Tequileria will be cracking open its latest batch of barrel-aged margaritas ($14 for a 3-ounce pour). The mixture of El Mayor tequila, lime vodka, two liqueurs and tamarind-chili-lime bitters ages for more than 60 days in wooden barrels before it's released. You'll need plenty of it to counteract the effects of the restaurant's new five-alarm ghost-pepper salsa.
Fuego Cocina y Tequileria, 2800 Clarendon Blvd., Arlington, 571-970-2180; www.fuegova.com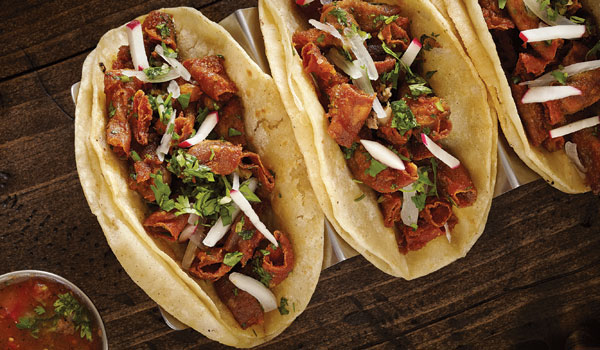 Tripe tacos at Taco Bamba. Courtesy photo.
At Taco Bamba, Chef/owner Victor Albisu will be serving up grilled corn-on-the-cob with mayo, red chili and cotija cheese ($3.50); tripe tacos ($3); and, for those who want to start the party early, huevos rancheros ($7) for breakfast.
Taco Bamba, 2190 Pimmit Drive, Falls Church, 703-639-0505; tacobambarestaurant.com