Good Spirits
Cool cocktails for warm summer nights—coming to a bar near you.
There are lots of choices to make during the summertime. Where to vacation? Which comic book blockbuster to see? Waterskiing or Jet Skiing? And, come happy hour, what to drink? Lucky for you, the options just keep getting better.
Jonathan Schuyler, wine and beverage director at 2941, has watched the evolution of mixed drinks with great interest. "In just the last eight years we've gone from standard cocktails that were bright green and looked like they would turn you into a Teenage Mutant Ninja Turtle," he says, "to the explosion of craft cocktails."
These designer drinks focus on small-batch ingredients, hand-infused liqueurs, fresh produce and unexpected twists. Bartenders and mixologists—now also known as "bar chefs" and "chef-tenders"—are beginning to bring culinary creativity to the bar. A simple G&T won't do anymore, unless it's concocted with housemade tonic water, a boutique gin and hand-harvested wild botanicals.
Arguably, the most creative bar star in Arlington these days is Todd Thrasher, who first earned raves in Alexandria as Restaurant Eve's self-proclaimed liquid savant. His rocked-out rathskeller, TNT (set to open May 1 at Penrose Square on Columbia Pike, alongside the new Eamonn's), focuses on artisan cocktails. Half the menu is made up of originals inspired by "the rock 'n' roll lifestyle," Thrasher says. The other offerings are borrowed from bartenders from around the globe to create "a cocktail bar road map."
With TNT's debut, the burgeoning bar scene on the western side of the Potomac grows ever more formidable. Alongside Thrasher, 2941's Schuyler, Logan Skidmore at William Jeffrey's Tavern, and Härth's Andrew Pecoraro are all doing their part to convince Virginians to drink local rather than venture into the District.
This season, local watering holes are offering up a creative variety of cool concoctions to help you beat the heat. "The perfect summer cocktail has harmony and balance," says Thrasher. "This area is so swampy, the last thing you want is an overly sweet cocktail." These top tipples will keep you cool no matter how high the mercury spikes.
TNT
Columbia Pike and South Barton Street, Arlington
Foo Fighters front man Dave Grohl called Arlington his home growing up, so it's only fitting that proprietor Todd Thrasher would create a rock-'n'-rolled cocktail in his honor. The Thymes Like These ($12)—a play on the band's tune Times Like These—begins in a saucepot. Sauvignon blanc, sugar, lime juice and sprigs of thyme simmer until their flavors intertwine. This vinous concoction is mixed with Cocchi Americano (Italian fortified wine) and botanically minded Citadelle gin, then served up with a lemon twist. It's worthy of a standing ovation.
Fruit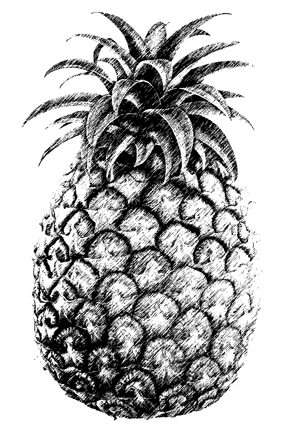 Guajillo Grill
1727 Wilson Blvd., Arlington; 703-807-0840, Guajillogrill.com
This Mexican mecca takes Cinco de Mayo seriously. Inspired by fruit-infused waters known as "aguas frescas"—a popular refreshment south of the border—Guajillo's bartending team has been steeping white tequila with different fruits to create three infusions for the 21-plus crowd. The Spicy Hibiscus combines the aromatic petals of this exotic flower with fiery jalapeno peppers; the Sandía showcases fresh watermelon; and the Piña highlights sweet, tropical pineapple ($6 each).
Melody Tavern
3650 S. Glebe Road, Suite 170, Arlington; 703-413-4141, MelodyTavern.com
Jazz always sounds even better when you're sipping on a cocktail that can match its rare beauty. Cool cats can whet their whistles during the shows at this new live-music venue with Melody Fruit Punch ($14). A trio of vodkas—Grey Goose, Stoli Razberi and Stoli Blueberi—is tarted up with a splash of cranberry juice and a hint of OJ. A couple of these while listening to some Stan Getz numbers and you'll think you're in heaven.
Spice
William Jeffrey's Tavern
2301 Columbia Pike, Arlington; 703-746-6333, Williamjeffreystavern.com
This summer, bartender Logan Skidmore wants to turn Arlington into Bermuda by offering up interpretations of island cocktails. His Dark and Stormy ($8) features made-from-scratch peppery ginger beer and a healthy amount of Gosling's Black Seal dark rum, poured into a Collins glass and finished off with a paper-thin lime wheel. It's the perfect drink when you're sitting out on the tavern's new patio and pretending you're in the islands.
Lyon Hall
3100 N. Washington Blvd., Arlington; 703-741-7636, Lyonhallarlington.com
You know your employees love you when they name a drink in your honor. Co-owner Stephen Fedorchak is name-checked on Lyon Hall's cocktail menu with the SJF ($9), a poppy play on the Moscow Mule. A heady mix of Fentimans spicy ginger beer, lime juice and Sobieski vodka is served on the rocks with a half-shell of lime. And to make it a drink extra worthy of the boss, it's served in a snifter.
Sushi Rock
1900 Clarendon Blvd., Arlington; 571-312-8027, Sushirockdc.com
The cocktails at this amped-up sushi joint take their names from rock classics like "Lucy in the Sky With Diamonds" and "Blaze of Glory," as well as newer tunes. The summery Paradise ($10) borrows its moniker from the recent Coldplay hit of the same name. Zingy ginger beer, Belvedere vodka, ground pear and simple syrup are mixed together, topped with soda and garnished with a bright scatter of pomegranate seeds.
Willow
4301 N. Fairfax Drive, Arlington; 703-465-8800, Willowva.com
When you're a kid, nothing beats a frosty root beer on a hot summer day. For the adults looking to reconnect with the flavors of their youth, sommelier Kevin Pruett created the Root Beer ($13). Lucid absinthe and Jägermeister are boosted with botanicals and brown sugar, then finished off with a housemade cherry ice cube. One warning: Drinking this cocktail does not give you permission to act like a child again.
Citrus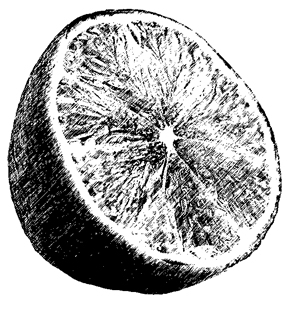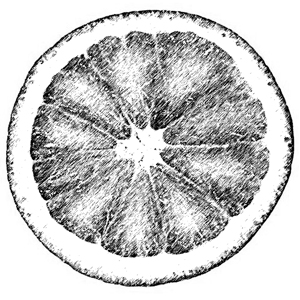 Jaleo
2250A Crystal Drive, Arlington; 703-413-8181, Jaleo.com
The Basques region in northern Spain is well loved for its fresh, flavorful cuisine. And of course, good food tastes even better when complemented by delicious drinks. This top tapas spot puts its spin on the traditional Picon Punch ($9) by pouring a mix of house-made Amer Picon (an orangey aperitif), freshly prepped grenadine and soda water over ice and then topping it off with a half-shot of 10-year-old Torres brandy.
2941
2941 Fairview Park Drive, Falls Church; 703-270-1500, 2941.com
Beverage director Jonathan Schuyler used key lime pie as his muse when he created the Pass Key ($10), which strikes a nice balance between sweet and tart. Fresh-squeezed lime and lemon juice are offset by rich almond syrup and complemented by a double shot of Bluecoat gin. Then the cocktail is shaken with an egg white to give it a frothy meringue topping when it's served.
Pinzimini
801 N. Glebe Road (in The Westin Arlington Gateway), Arlington; 703-537-4200, Pinzimini.com
This modern bistro-bar imports the flair and the flavors of Sicily. Case in point is the Sparkling Blood Orange martini ($9), which pays homage to the island's longtime love affair with l'arancia. The cocktail showcases a citrus-y trifecta—Absolut Mandrin, Grand Marnier and sweetly tart blood-orange puree—while a little bubbly adds fizz factor. Cin cin!
Arlington Rooftop Bar & Grill
2424 Wilson Blvd., Arlington; 703-528-3030, Arlingtonrooftopbarandgrill.com
The American Beauty ($10) at this elevated eatery should earn across-the-board appreciation from anyone who casts an eye its way. It's a potent mix of applejack brandy, botanical dry vermouth, crème de menthe, OJ, a little grenadine and a splash of port. Enjoy a few of them and the whole world will start to look a lot prettier.
Herb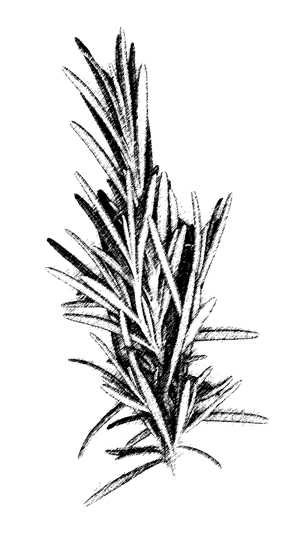 Market Tavern
2800 Clarendon Blvd., Arlington; 703-778-7788, Mtavern.com
Head bartender Zach Powell likes using unorthodox ingredients to craft creative cocktails for this two-story alehouse and steakhouse. The Rosemary Cosmopolitan ($9) stars the freshly muddled herb along with a splash of snappy lime juice, a short jigger of Cointreau, tart cranberry juice and gin. Then Powell strains this herbaceous mixture into a glass, and garnishes it with a sprig of rosemary and a wedge of lime.
Härth
7920 Jones Branch Drive, McLean; 703-761-5131, Harthrestaurant.com
The three glass-encased fireplaces blaze year-round at this Tysons Corner farm-to-table restaurant, but you can always chill out with one of mixologist Andrew Pecoraro's breezy beverages. To make the Al Fresca ($12), he begins by infusing gin with fresh basil and slender slices of cucumber. This mixture is combined with a little simple syrup and a splash of soda over a few ice cubes to create a chilled cocktail that's perfect after a sweltering day in the sun.
Nevin Martell is a D.C.-based food and lifestyle writer who used to judge the quality of a drink by how many plastic monkeys and paper umbrellas came with it.