Happy Tart Patisserie Coming to Falls Church
Gluten-free eaters, rejoice! Del Ray's favorite wheatless bakery is due to open a second location later this month.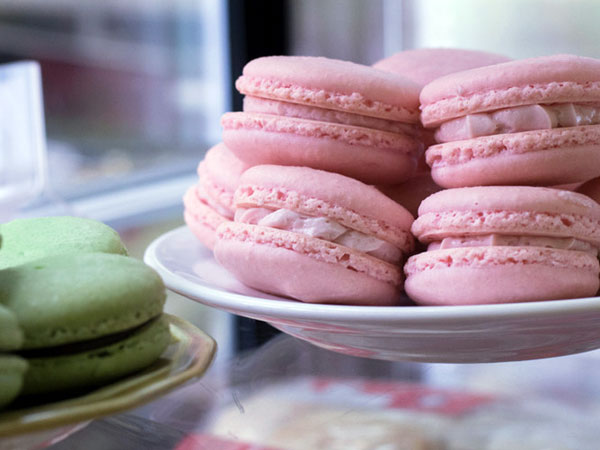 Photo via HappyTartBakery.com
Imagine studying to become a pastry chef and finding out you were gluten-intolerant.
That's exactly what happened to Emma Cech. The Alexandria-based baker had health issues for years, but a slew of doctors were never able to figure out their origin. It wasn't until her children—whom Cech says had been "off-the-charts small" since birth—were finally diagnosed with Celiac disease at ages 10 and 12 that Cech was finally able to pinpoint the cause of her own health problems.
Contemplating whether she, too, was gluten-intolerant, she began eliminating the ingredient from her diet and immediately felt better. "I could feel a profound difference," she says. "It was like turning on a light."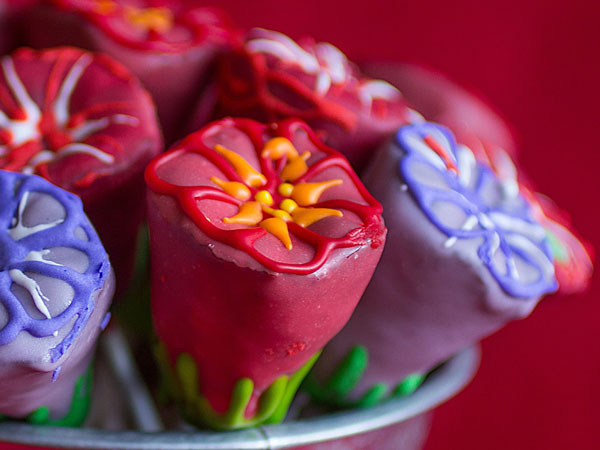 Photo via HappyTartBakery.com
As this drama was unfolding, Cech was attending the Professional Pastry Arts program at L'Academie de Cuisine, with plans to open a bakery of her own. Rather than abandon the dream, she became determined to create gluten-free versions of the French pastries she had been studying to perfect. In 2011, she opened The Happy Tart in Del Ray.
Now she turns out cookies and cupcakes, fresh fruit tarts and petit-fours, quiches and birthday cakes—all of which are 100 percent gluten-free. Drawing on her degrees in nutritional science and immunology, she formulates her own recipes, custom-blending six different kinds of flour (tapioca, potato, sweet rice, brown rice, sorghum and millet) to achieve just the right consistency for each creation.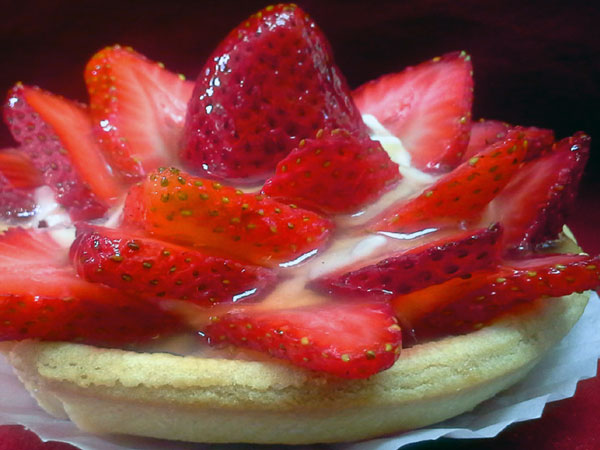 Photo via HappyTartBakery.com
"Different flours offer different qualities," she explains—like chewiness, heft and rise. She says she does incorporate nut flours, but only where a recipe would traditionally call for it. She also offers a selection of treats that are both gluten- and dairy-free.
Today, the Del Ray bakery enjoys a loyal and grateful following among gluten-free customers, as well as sweet-tooths who could care less whether their desserts are gluten-free or not. Soon, it will have a sister location at 410 South Maple Ave. in Falls Church (same building that houses Creative Cauldron).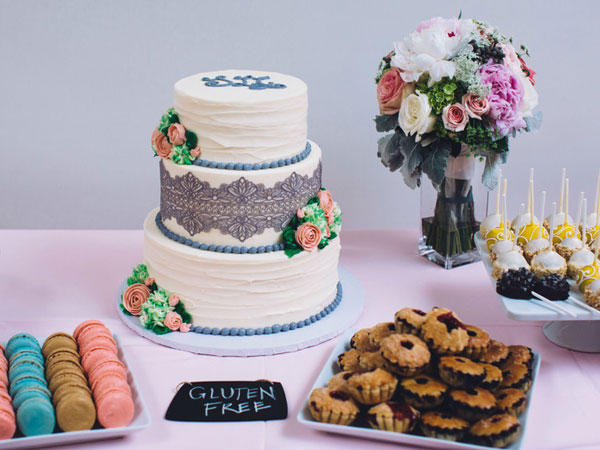 Photo via HappyTartBakery.com
Can you taste a difference? "I would put our products up against anything that has gluten," says Cech. "I have brides and grooms who use our products instead of regular cake. Most people can't tell."
She shakes off the notion that eating gluten-free means compromising on quality. "If it doesn't taste fabulous, I don't sell it."