Real Estate Prices by Neighborhood – 2013
In More Than 300 Neighborhoods
Where are homes selling the fastest? Which neighborhoods are commanding the highest price tags? Find out in the following tables, which track residential sales for single-family homes, condos and townhouses in our area. You'll find figures indicating the number of homes sold, average close prices and average number of days on the market (DOM) in more than 300 neighborhoods in Arlington, Falls Church and McLean from 2009 to 2013. Condo buildings are typically listed as individual subdivisions. The neighborhoods included had at least 15 total sales during the last five years. The totals for each ZIP code reflect all sales in that ZIP code, not just the totals for the selected neighborhoods. Because subdivisions entered into MRIS are not required to follow a standard nomenclature, we have expanded this year's data sets to account for misspellings and inconsistencies in many subdivision names. As a result, some of the historical data may vary from the data in previous years' charts.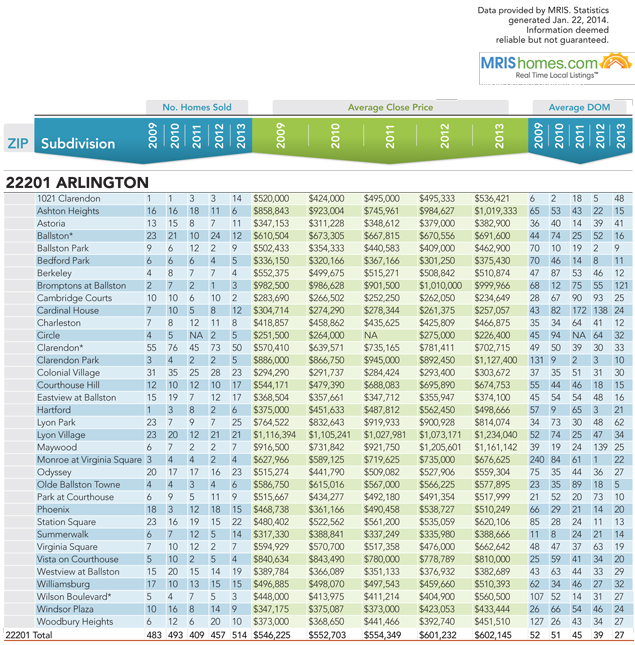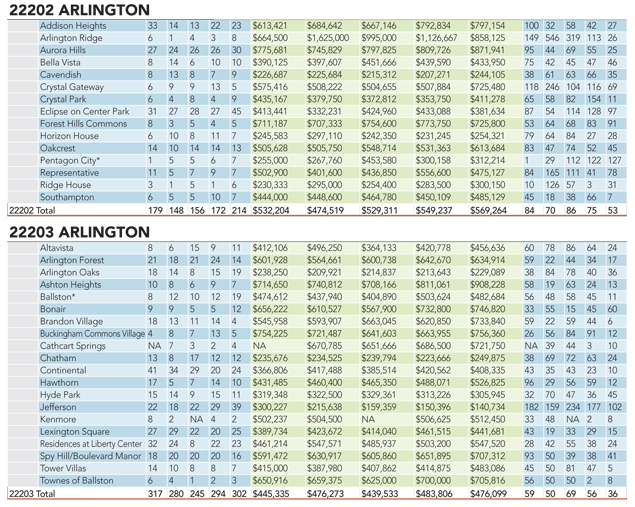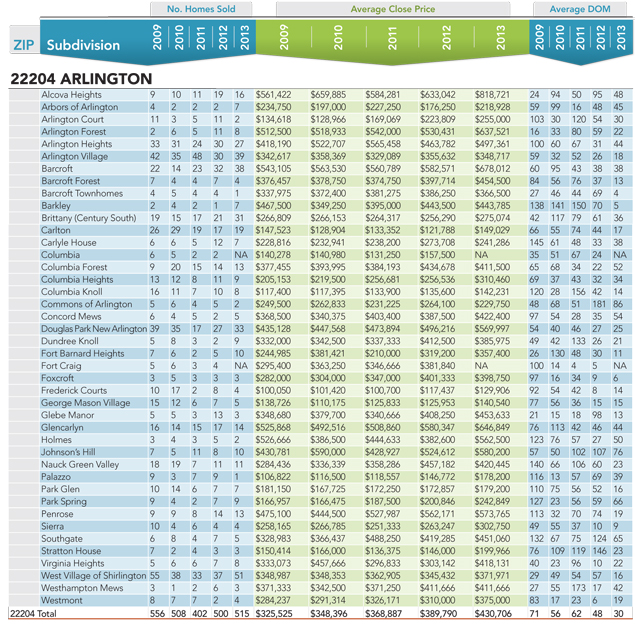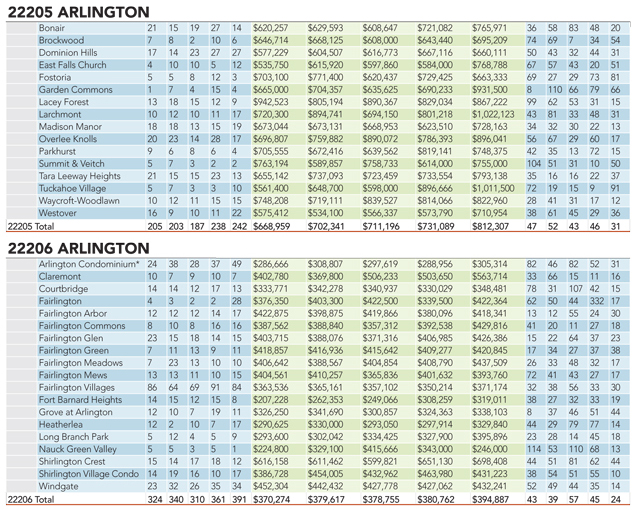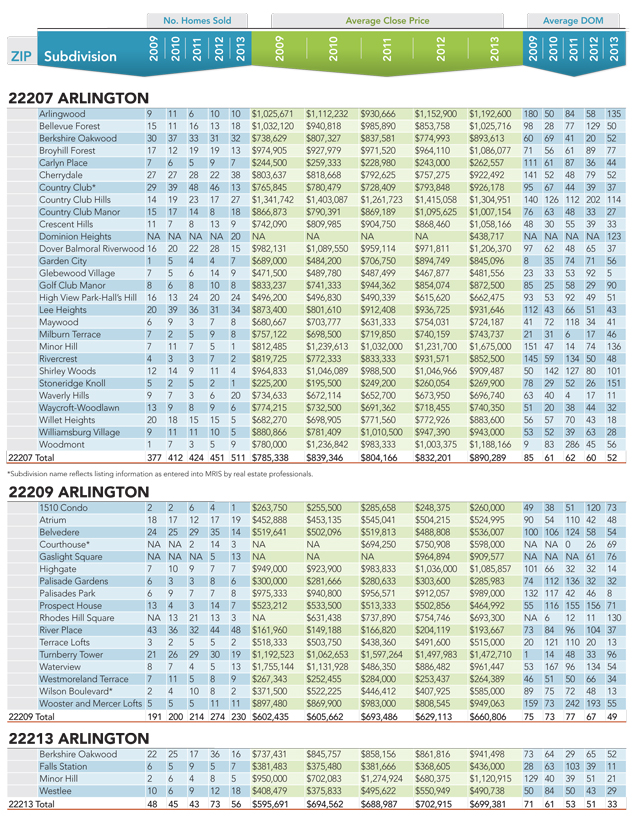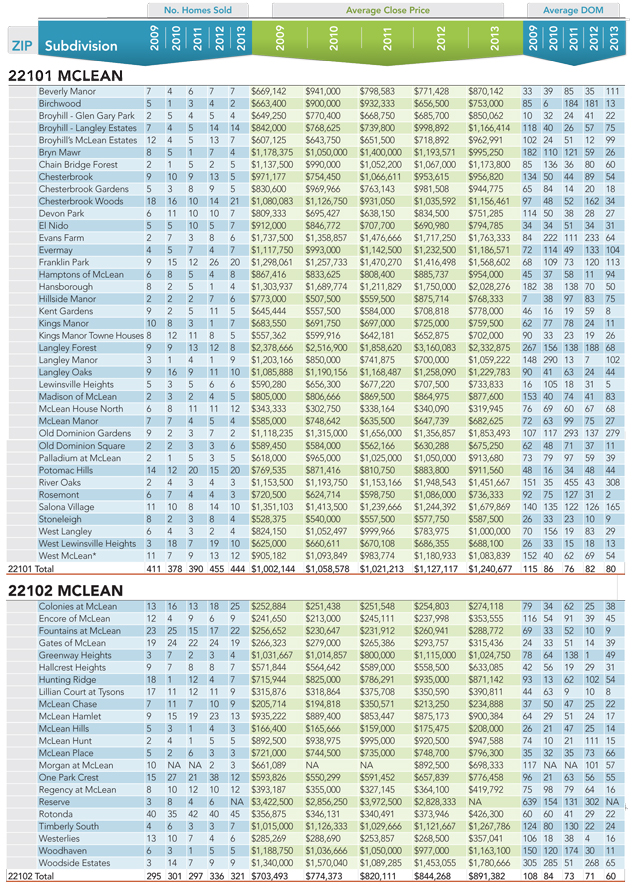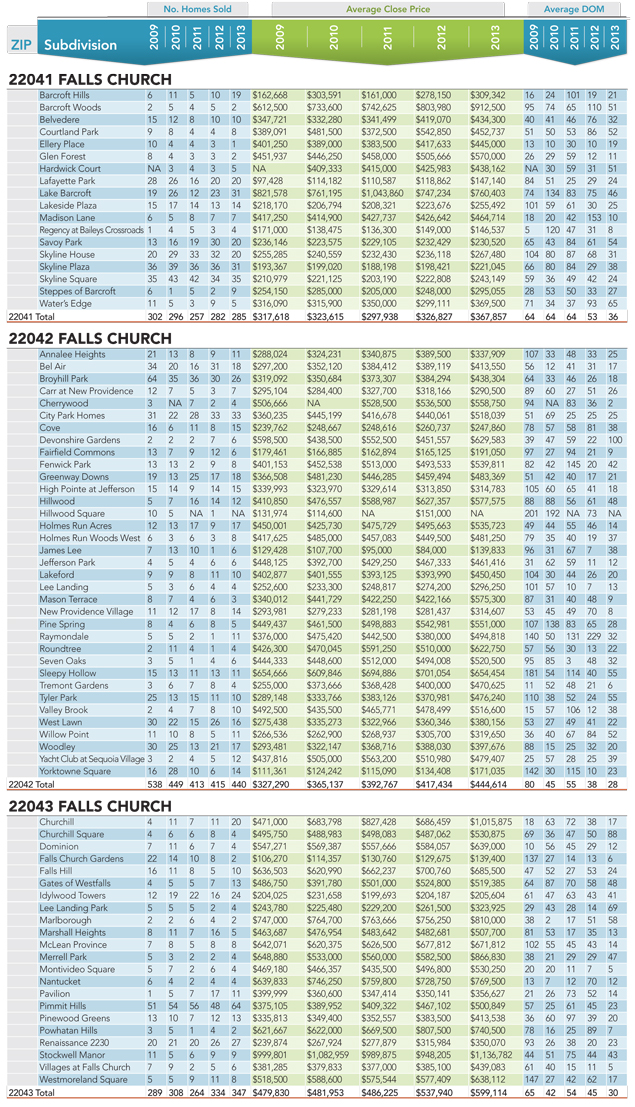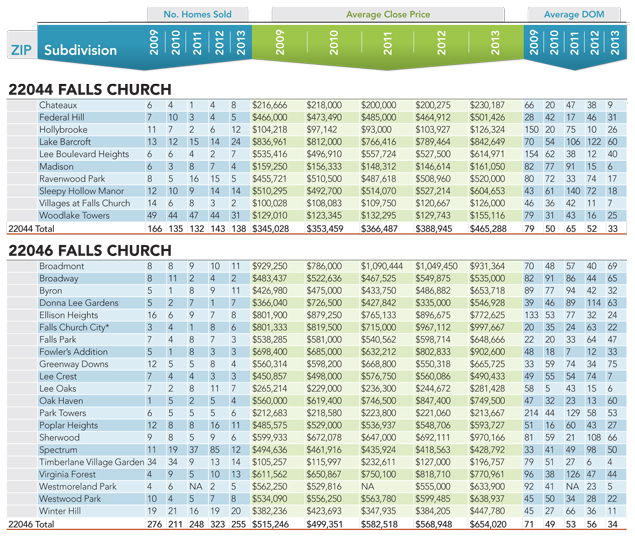 About MRISHOMES.COM
Data for this section was provided by MRIShomes.com, the only home search website in the Mid-Atlantic region powered by MRIS—your local Multiple Listing Service (MLS). Directly connected to the same database that real estate agents use to manage their listings, MRIShomes.com provides up-to-date information about each property for sale or rent in your area. The site is updated continuously to include information about price changes, open-house times and more.
To narrow your search even further, MRIShomes.com offers lifestyle search filters that allow users to find homes based on walkability, highly rated schools, family friendliness, nearby stores and more. Commuters can search for homes based on drive time to and from their offices. Through the mobile app, nearby homes, rentals and open houses can easily be found using MRIS's patented GPS search technology.
Register for a free account and your preferences will be saved for future use. You may also opt to be notified immediately when a new listing that meets your criteria hits the market. Once you've found homes that you are interested in, you can save the listings, or contact the listing agent directly for more information. With MRIShomes, you're always just a click (or tap) away from a local real estate expert who can help you navigate through the purchase or sales process.
Visit www.MRIShomes.com or download the MRIShomes mobile app to your phone or tablet by texting "MRIShomes" to 87778. Or, search for MRIShomes in your app store.