In Arlington's Oldest House, a Layered Past
The historic Ball-Sellers House has centuries of stories to tell.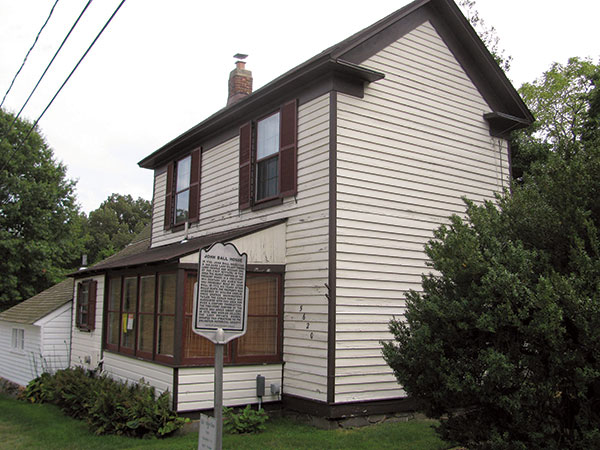 Arlington's historic Ball-Sellers House (here and below)
For preservation enthusiast Annette Benbow, the Ball-Sellers House in Glencarlyn is much more than a historic structure. It encapsulates the history of Arlington and its transition from Colonial times to a rapidly densifying commuter hub.
"Everyplace else, you buy a small house, you tear it down and build a bigger house," says Benbow, chair of the Ball-Sellers House committee of the Arlington Historical Society. "Everyone who has owned [this house] has appreciated its age, its value and usefulness and has preserved it in their own way."
The county's oldest surviving house was constructed by yeoman farmer John Ball, who in 1742 had received a land grant of 166 acres along Four Mile Run from England's Lord Fairfax. Ball, his wife, Elizabeth, and their five daughters lived in the one-room cabin with a loft and cellar while farming wheat and corn, maintaining an orchard and keeping sheep, geese and oxen. He also ran a mill.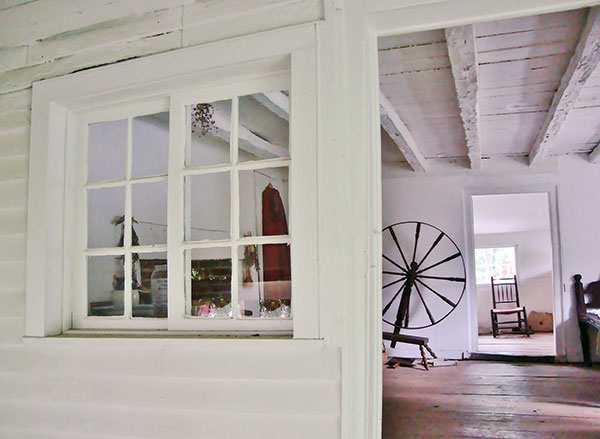 It was a hard life but evidently not a poor one: Ball's possessions included books and a fiddle; he added a lean-to and installed a decorative chair rail in the main room. He is not believed to have owned slaves. The oak clapboard roof is one of the few in America that have survived to this day.
After Ball's death in 1766, William Carlin, a tailor in Alexandria whose clients included George Washington and George Mason, bought the house. In that era, widows customarily left their homes to move in with their children, but that apparently didn't suit Elizabeth: She gave her dowry to Carlin in exchange for staying put, which she reportedly did until her death in 1792.
The property remained in the Carlin family until 1887, when developers William W. Curtis and Samuel F. Burdett bought the land and developed it as a subdivision for families of modest means. It was named Glencarlyn in 1896.
In 1911, a divorcée named Irene Young bought the house. She taught at a high school in the District, commuting in by train long before the idea of Metro took hold. But by 1920 the residence had changed hands again, when World War I veterans William and Julia Powell—she did clerical work for the U.S. Navy and is buried at Arlington National Cemetery—bought it and raised Julia's orphaned niece there. The niece, Marian, and her husband, George Sellers, took ownership after the Powells died, and she donated it to the Arlington Historical Society in 1975.
An archaeological dig last summer revealed a drainage system from the Civil War as well as thousands of artifacts—including an intact bottle of tooth powder, a glazed ceramic pot and parts of a plate.
"Everything that Arlington is now is reflected in that house," Benbow says. "It's an integral part of our history."