It's a Mad Fox Marathon!
The Falls Church microbrewery celebrates its five-year anniversary this Saturday with a quintet of barrel-aged brews.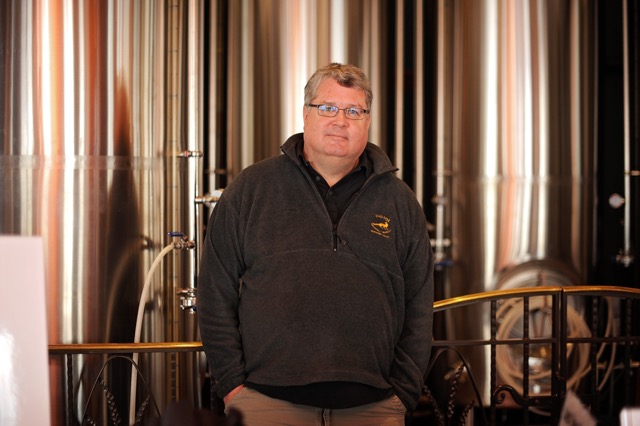 Mad Fox Founder Bill Madden.
It's been five years since Bill Madden opened Mad Fox Brewing Company in Falls Church, and everyone is invited to celebrate the milestone this Saturday with an all-day anniversary party that features—you guessed it—five taps (roughly one per hour) of some of the brewery's most notable blends.
But first, a bit of history. "There wasn't much going on in 2010," says Madden, who's been in the beer-brewing business for more than 20 years. "We were purchasing brewing equipment when nobody else was purchasing brewing equipment—and people were throwing things in on the deal. Now, it's a very different landscape."
Ten years ago, there were just 28 breweries in the state of Virginia. Now, by his count, there are 108. Though the exact numbers are hard to verify, the dramatic rise in recent years was enough to spark the emergence of a website, Virginia Breweries, just to track them. (The site currently lists 102 microbreweries in state.)
At the same time, suds lovers' palettes have grown more sophisticated. "Twenty years ago, the big question was, 'What's your lightest beer?' Now, it's 'What's your hoppiest?' or 'Do you have any sour beers?'" Madden says.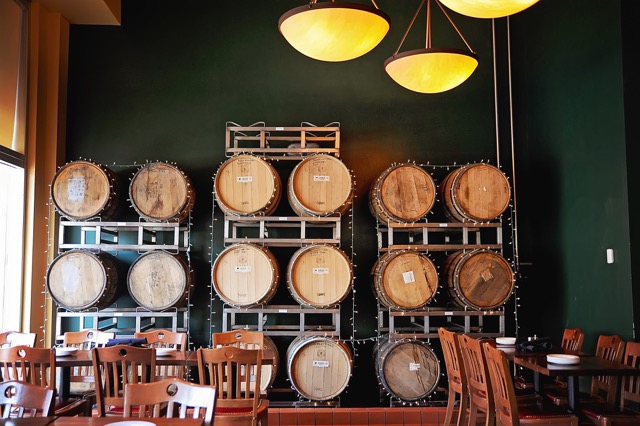 Back in 2001, when he was at Capital City Brewing Company, that brewery would produce three to four IPAs per year. "Now," he says, "if I don't have three or four IPA's on tap at all times, people get angry."
These are definitely good times for those in the brew business. Millennials who grew up during the age of craft-beer proliferation are now over 21. And Mad Fox is celebrating the fifth anniversary of its flagship brewpub while it prepares to open a second location in DC's Glover Park.
Here's the lineup for Saturday in Falls Church:
11 am: Batch 500
The brewery's 500th batch is a riff on Batch 100—a combination of a black IPA and Russian imperial stout. This blend is brewed with different hops than its predecessor and contains a Belgian yeast strain rather than Batch 100's English strain. Batch 500 was aged in a combination of red wine and whiskey barrels.
(Bonus: The latest batch of Mad Fox's perennial favorite, the Orange Whip IPA, will also go on tap when the bar opens for the day. "It's a cult favorite. We try to brew it as often as possible," Madden says. You can get this any time of day over the next week, he predicts, before it runs out.)
12 pm: Reynard Black Saison
Aged in red-wine barrels, it's got notes of fruit and pepper, while its dark malts lend color, but not any "roastiness," as Madden describes it, "and the red wine shines through in terms of barrel aging."
2 pm: Batch 300
Unlike 100 and 500, the dark-malt characteristics are removed here. "It's almost like barley wine [an intensely flavored ale], and then heavily hopped with West-coast hops." But since 300 has aged in bourbon barrels, a lot of the hoppy flavor has gone out, leaving a smoother taste.
3 pm: Wee Heavy
"This is a strong Scotch ale. It has a lot of dark fruit character to it—cherries, currants," Madden says, and the barrels' "oak dryness dances on the palette."
4 pm: Batch 100
Madden is saving the best for last, he says. He barreled his 100th batch four years ago, and there are only two kegs left. They've been aging in whiskey barrels from Catoctin Creek Distillery in Purcellville. If you've got the mettle to stand up to this deep, dark brew, plan accordingly—and get there on time.
Love beer? Check out these additional Arlington Magazine stories on beer tastemakers and microbrew culture: