Livin' the Pie Life Plans Brick-and-Mortar Shop
Building on their farmers market success, the popular Arlington pie purveyors will hang a shingle at the intersection of Glebe Road and Lee Highway.
Pie fans rejoice: the delectable pies that Heather Sheire and Wendy MacCallum have been baking up for local farmers markets (and by special order) under the brand name Livin' the Pie Life will have a permanent home by year's end.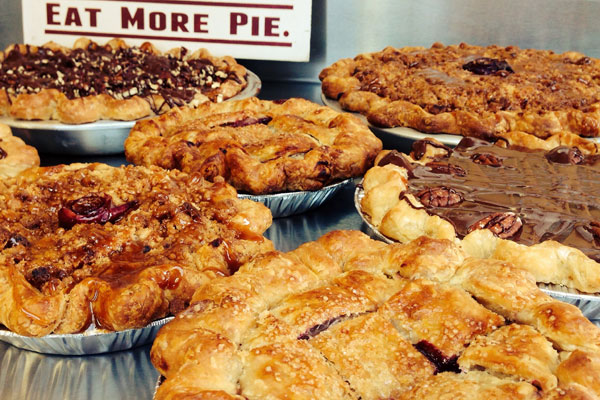 Courtesy of Livin' the Pie Life
Sheire and MacCallum just finalized a lease agreement to open up shop at 2166 Glebe Road, a 30s-era building at the edge of the Glebewood Village Historic District. They will occupy the commercially zoned first floor of the garden apartment building, and plan to build a patio on the side, where customers can enjoy a slice of pie with tea or coffee.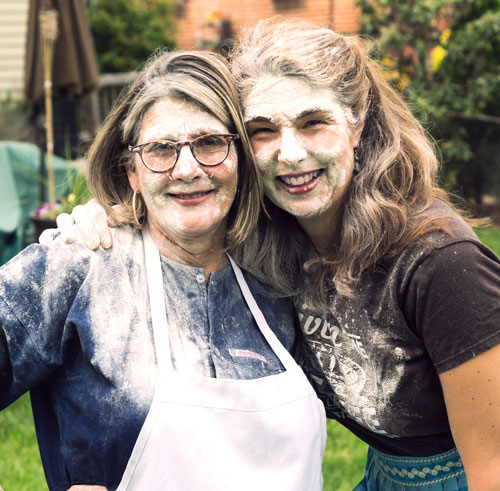 Livin' the Pie Life owners Heather Sheire (right) and Wendy MacCallum.
"All signs point to go," Sheire reported jubilantly on Wednesday, confirming that demo crews have already started to overhaul the 1,100 square-foot space and install a commercial kitchen. The shop's location in a historic building is perfect for their business, she adds, because "pies are traditional, and we wanted a building with some character."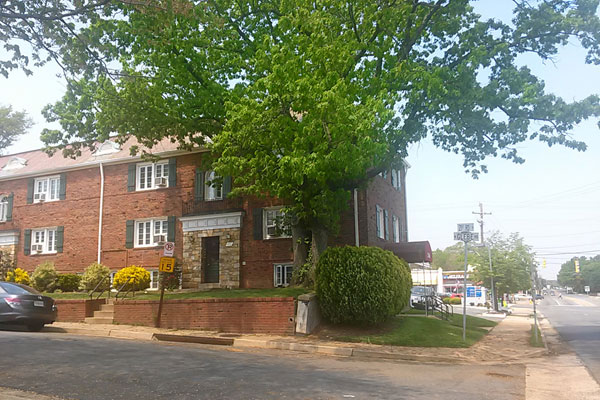 Sheire launched Pie Life as a mainly online business in 2011 with fellow mom Leah Haskvitz, who left a short time later. MacCallum came on board in 2012 after meeting Sheire through the Barcroft Elementary School PTA. The enterprise had a strong following from the start, but the growing pains became particularly acute once the start-up started selling its wares at the Clarendon and Westover farmers' markets.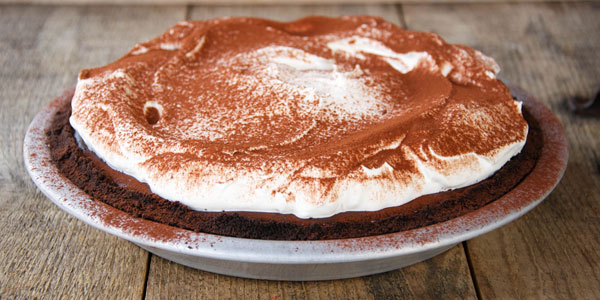 Bailey's Chocolate Cream Pie. Courtesy of Livin' the Pie Life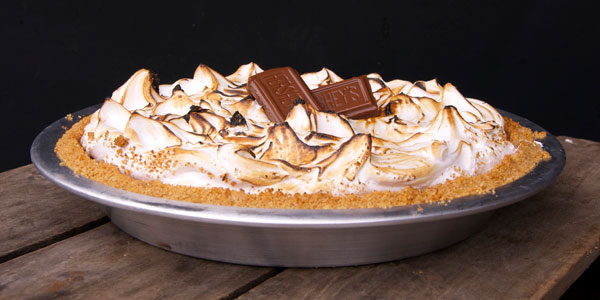 S'mores Pie. Courtesy of Livin' the Pie Life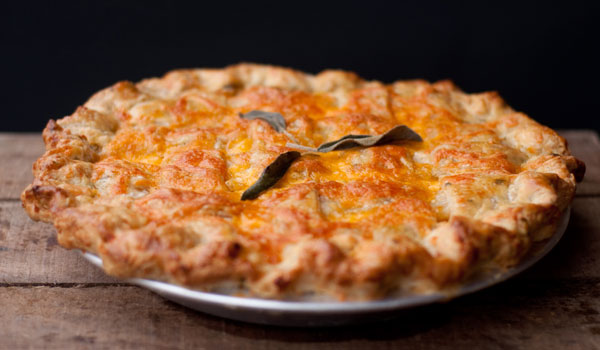 Mac and Cheese Pie. Courtesy of Livin' the Pie Life
"We just weren't able to keep up with demand," Sheire says. "We do so well at the markets—we're selling out early every time—and we just can't make any more pies."
That's partly because they currently rent kitchen space on an hourly basis at the Unitarian Universalist Church of Arlington, and they don't always have access to the kitchen when they need it.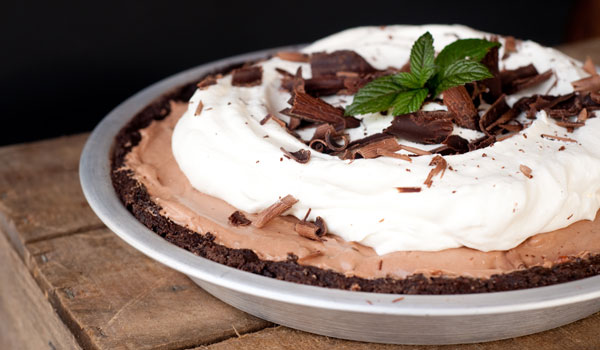 Chocolate Peppermint Pie. Courtesy of Livin' the Pie Life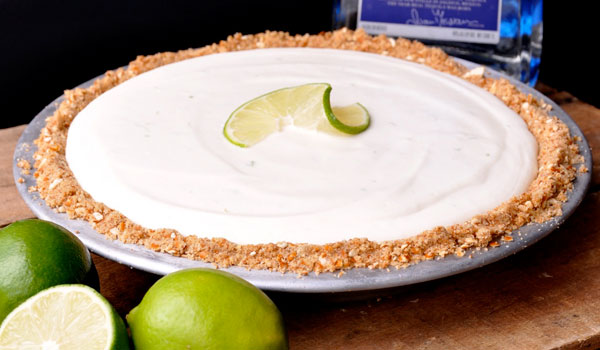 Margarita Yum Pie. Courtesy of Livin' the Pie Life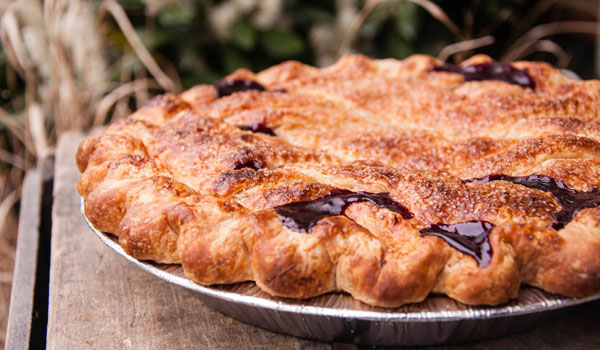 Cherry Pie. Courtesy of Livin' the Pie Life
"I'll get calls from people [asking] 'Where are you? I need a pie now!'" Sheire says, "and I can't help them. I want to accommodate people—I want to meet their pie needs! This [new store] will be a better customer experience."
Case in point: the dedicated shop and kitchen will allow Sheire and MacCallum—who both live in Barcroft—to expand their offerings beyond pies that are designed to hold up during transport and display well at farmers markets. They'll be making more cream and mousse pies, for example, which need to be kept at ice-cold temperatures. They'll be offering the option of pie a la mode. And they plan to further indulge their love of savory pies, which they'll be serving piping hot on the premises.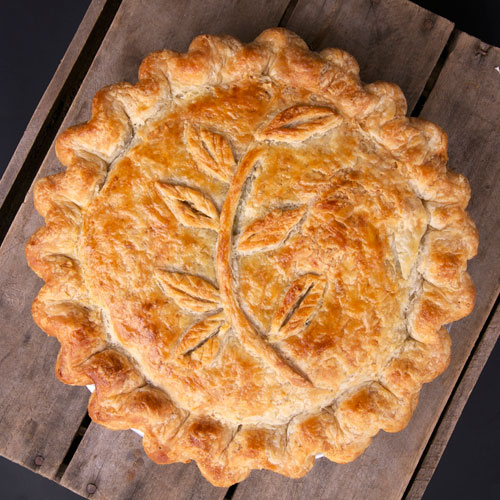 Spinach and sausage pie. Courtesy of Livin' the Pie Life
For now, though, fans will have no choice but to endure another six or seven months of showing up early at the markets or ordering from the website in advance.
One silver lining: Pie Life is now partnering with House of Steep on Lee Highway in Cherrydale, where customers can stop by on Fridays between 2 and 7 pm to pick up orders that have been placed before midnight the previous Tuesday. In doing so, Arlington residents can avoid a $10 delivery fee, while those who live in McLean, Falls Church, Great Falls and D.C. can bypass the even heftier $25 delivery fee, which nearly doubles the price of a single pie.