Lokl Gourmet Brings Fresh Fare, Local Goods to McLean Storefront
The market and deli opened in January at 8100 Old Dominion Drive.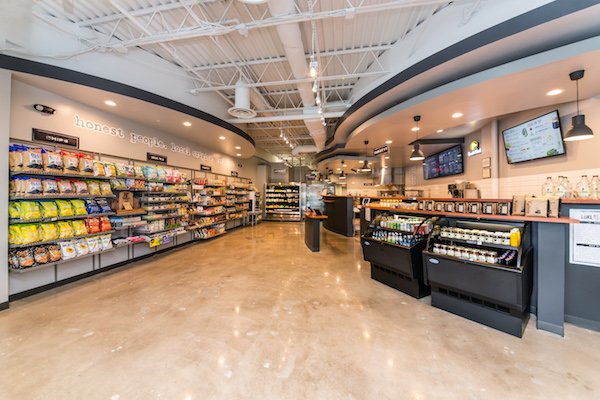 Lokl Gourmet opened its brick and mortar location in McLean in January. Photo by Sean O'Rourke Photography
The hum at Lokl Gourmet starts a little earlier than most McLean restaurants. By 6:30 a.m., a handful of the market's nine-person crew is in the industrial kitchen, packaging lunches for three of their top clients: three area private schools.
For just over a year, Lokl Gourmet has been working to establish itself in the McLean community, first as a catering operation and farmers market stand, and now as a fully-functioning market, deli and juice bar at 8100 Old Dominion Drive.
Co-owner Mike Larson was familiar with the location after his years working at the former Nourish Market, a health food store and deli that occupied the space for five years.
When Nourish's owner decided to close shop, Larson secured the lease and decided that the neighborhood could still use a platform for locally-sourced goods and quick, fresh meals.
Lokl Gourmet officially opened at the height of the January blizzard and has been rolling ever since, working toward Larson's goal of helping to boost local producers while giving McLean residents access to products they might otherwise have to drive farther afield to find.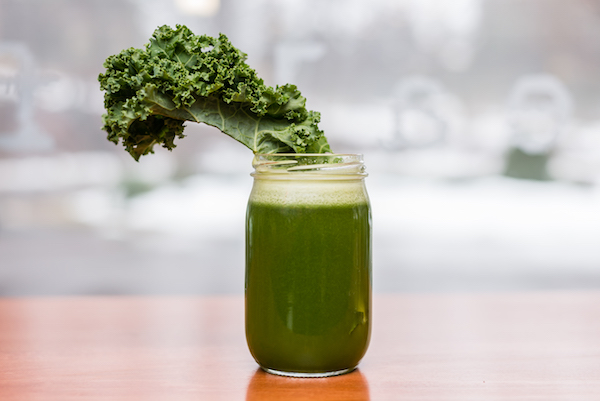 The market and deli also features a juice and smoothie bar. Photo by Sean O'Rourke Photography
The space features retail space, plus a two-bar setup that separates food and drink. At the drink station, fresh juices and smoothies made from local produce are served, along with kombucha on tap, local root and ginger beers, Vigilante Coffee and Runningbyrd Tea. At the food bar, there are breakfast burritos stuffed with fresh eggs and locally grown veggies. By lunch, it's locally made bratwursts with sauerkraut, lentil-chive sliders topped with avocado or a "Barnyard Cobb" salad with red-pepper ranch. The menu, which also includes build-your-own sandwiches, will rotate three times a year to take advantage of fresh produce, Larson says.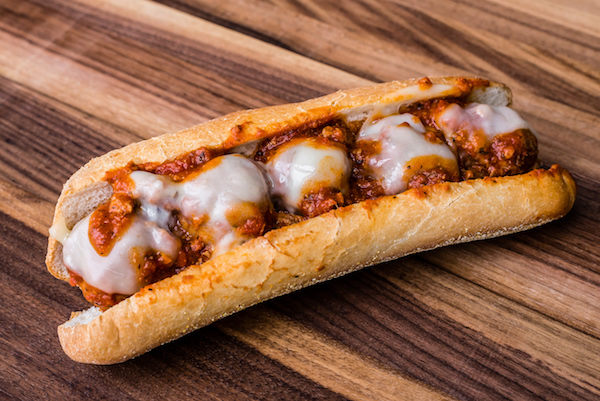 "Dad's Meatball Sub" at Lokl Gourmet in McLean. Photo by Sean O'Rourke Photography​.
While seating for around 15 people is available, Larson says Lokl Gourmet is mostly a grab-and-go operation. With more than 32 local food suppliers represented in the market (and 10 more on the way), shoppers are able to snag treats like Righteous Felon Craft Jerky and local craft brews, or stop by for last-minute essentials like milk or cheese from Trickling Springs Creamery in Pennsylvania.
In addition to the new storefront, Larson and his team still have a presence at the McLean Farmers Market that got them started, and still rely on catering for schools, offices and private events to help support their model.
And while beer is currently only available for carry-out in the market, Larson says he's toying with the idea of getting licensed to serve brews at the bar and instituting a Lokl Gourmet happy hour.
Lokl Gourmet is open 8 a.m.-7 p.m. Monday- Friday, 9 a.m.-5 p.m. Saturday and 10 a.m.-4 p.m. Sunday. For more information on catering, contact mike@eatlokl.com.