Make-up Essentials From Bluemercury
Clarendon's Bluemercury on what to keep, what to toss and what's hot for 2015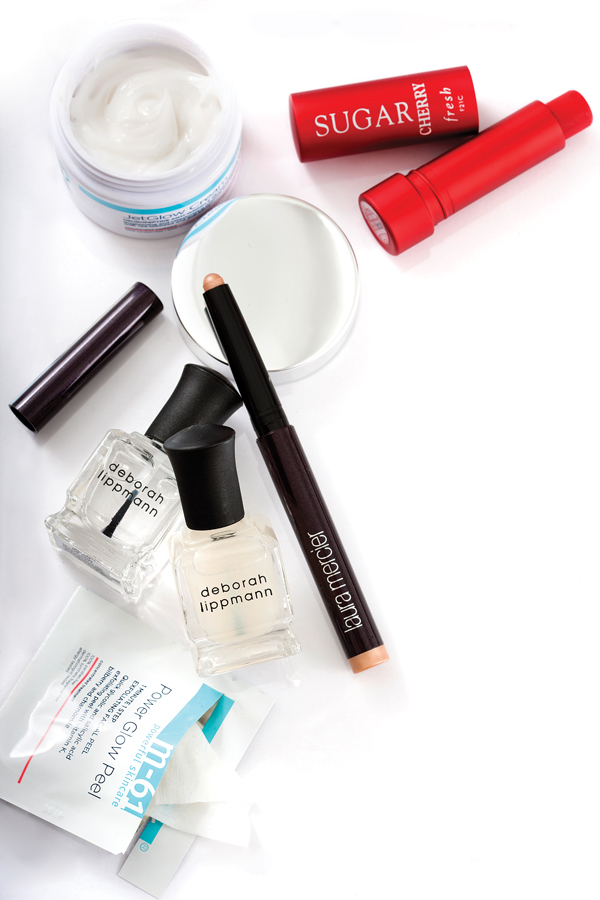 In the bag
Looking for a fresh start to the New Year? You can begin by taking inventory of your makeup bag and getting rid of anything that may be harboring bacteria or losing its potency, advises Ben Beaury, manager of the cosmetics mecca bluemercury in Clarendon.
If you're not sure what to keep or toss, look for the little universal symbol of an open jar on the packaging. The number inside the symbol indicates how long the product stays fresh once it's been opened. For example, "6m" means the product will stay good for six months.
Mascara is the item you should be replacing most often (every three to four months), Beaury advises, while items such as lipstick can often be kept germ-free by shaving off the exposed surface or by wiping the tip with rubbing alcohol.
"Products in pumps typically last longer than those in jars that you continually open up," Beaury adds, although he cautions that efforts to conserve can also reach a point of diminishing returns. "If you buy a jar of pricey eye cream and are so afraid to use it that it lasts you for two years, you're probably not using enough of it to reap the benefits anyway."
Here are some Beaury's makeup case must-haves:
Sugar Cherry Lip Treatment SPF 15. A cult-favorite lip balm that protects, soothes and amps up lips' natural color. ($22.50)
M-61 JetGlow Cream. The double-duty bedtime cream exfoliates without micro beads (which can contribute to the plastic pollution of our water systems) while it brightens and de-wrinkles skin. ($92)
Laura Mercier Caviar Stick Eye Colour. "You can use it as a shadow or a shadow base. It glides over lids like a silky crayon." ($28)
Deborah Lippman Gel Lab Nail Polish Set. "All the staying power of gel with none of the harsh chemicals or UV lamps." ($45)
M-61 Power Glow Peel. The benefits of this all-natural clarifying peel (the store's best-selling product) are delivered with a quick swipe. ($28)
---