May Food and Drink Outings
Hungry and don't know where to start? Here are some cool events going on as we edge closer to summer.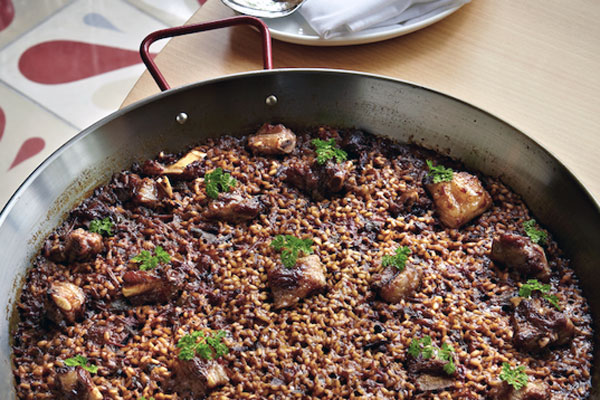 Sundays
Paella Sundays
Jaleo Crystal City, 2250-A Crystal Drive, Arlington, 703-413-8181
Price: $25 per person
Featuring: Unlimited paella, plus soup, salad and flan for dessert. Each Sunday will feature a different, chef-selected paella with seasonal ingredients.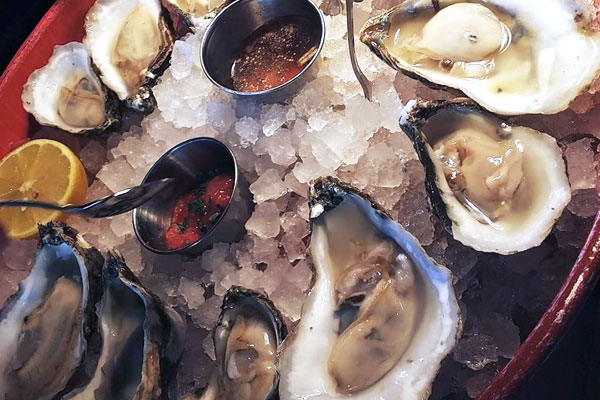 May 16
Oyster Fest
Mussell Bar & Grill, 800 North Glebe Road, Arlington, 703-841-2337
Time: 10:30 am – 4 pm (reservations required)
Price: $25 per person
Featuring: Warshore Oyster Company, Adroit Theory Brewing Company, Fast Eddy & R.L. Remington Duo.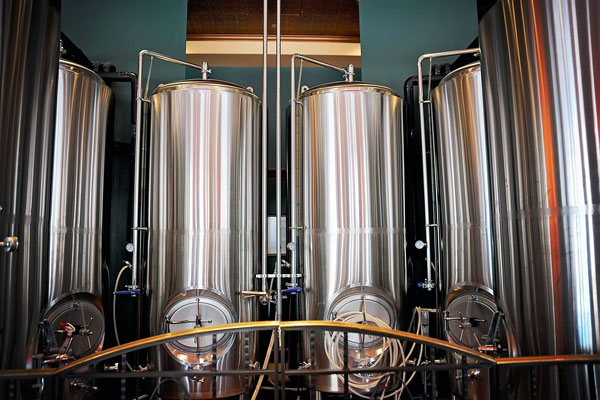 Through May 17
Happy Hour Specials for American Craft Beer Week
Mad Fox Brewery, 444 West Broad Street, Falls Church, 703-942-6840
Time: 4-7 pm daily
Price: $7 for any two specials
Featuring: Beer-friendly small plates such as shrimp taco with cotija and slaw; beer-battered corn dog with spicy ketchup; and beer-battered cornbraut with strawberry jam. Dishes are designed to complement the beer specials.

May 17
Taste of Arlington, along Wilson Boulevard between Quincy and Glebe Road in Ballston
Time: Noon – 6 pm
Price: $35 in advance or $40 on event day (for a book of 10 tasting tickets); $20 in advance or $25 on event day for children; $100 in advance or $110 on event day for VIP Pavilion. Purchase Tickets
Featuring: Small bites from nearly 50 participating restaurants, including Mike Isabella's soon-to-open Yona, Pizza Vinoteca, Water & Wall, Lebanese Taverna and Epic Smokehouse.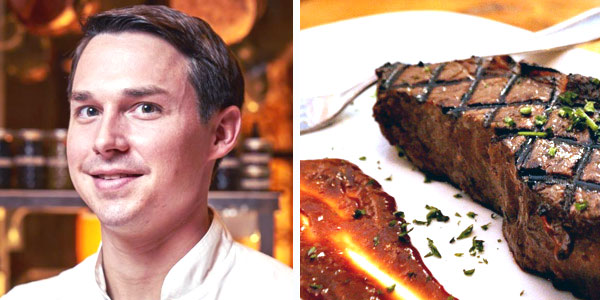 May 18
Meet the Chef
Copperwood Tavern, 4021 Campbell Ave. (the Village at Shirlington), Arlington, 703-522-8010
Time: 6 – 7 pm (reservations required)
Price: Complimentary off-menu bites
Featuring: Justus Frank, Copperwood's new executive chef. Frank will be hosting the event at the back bar where he'll meet customers, answer questions and provide off-menu samples. Standouts include hush puppies with jumbo lump crab meat and roasted corn; buttermilk biscuits with Virginia ham; country paté with beer mustard and pickled ramps; bruschetta of local cherry tomatoes and basil; and cornbread pudding with salted caramel and vanilla whipped cream.
May 18 – June 28
Guacamole Festival
La Sandia, 7825 Tysons Corner Place, McLean (inside the mall), 703-893-2222
Price: $11.95 – $13.95
Featuring: Four house-made guacamoles (made tableside), inspired by the flavors of Mexico's Yucatan peninsula, Baja, California, and Mexico's north, south and Pacific regions. Take a picture of your guac and post it on Instagram with a #guacfest15 hashtag and get a chance to win dinner for two—including two margaritas, one appetizer, two entrées, and one dessert.
May 20
Beer Dinner
Mussell Bar & Grille, 800 North Glebe Road, Arlington, 703-841-2337
Time: 7 pm (reservations required)
Price: $65 per person: 4 courses; 5 beers
Featuring: Three Notch'd Brewing Company brews, including 40 Mile IPA; Brew Betties maibock; Hydraulion red; Jack's Java espresso stout; and Queen's Creek citra wheat
May 27
"Curry Up and Wait" Beer Dinner
Fire Works American Pizzeria & Bar, 2530 Clarendon Blvd., Arlington, 703-527-8700
Price: $75 for 5 courses and 6 beers (reservations required)
Featuring: Five curry-themed courses, paired with suds from Evolution Craft Brewing of Salisbury, Md. Evolution's Kristi Kruger will talk beer while Chef Frank Mayo and Beer Director Mike Berry discuss the nuances of each pairing.
May 27
Argentina Wine Dinner
Ovvio Osteria, 2727 Merrilee Drive (Halstead Square), Merrifield, 703-573-2161
Time: 6:30 pm (reservations required)
Price: $65 per person
Featuring: A five-course dinner with pairings from Bodega Catena Zapata. The courses include marinated watermelon salad with gorgonzola; Spanish-style potato and olive oil with poached tuna salad; grilled chorizo sausage; asado of beef tenderloin with chimichuri; and torta with citrus cream.