Mike Isabella Lands in Ballston
The former Top Chef contender has opened the first of three new restaurants in Arlington.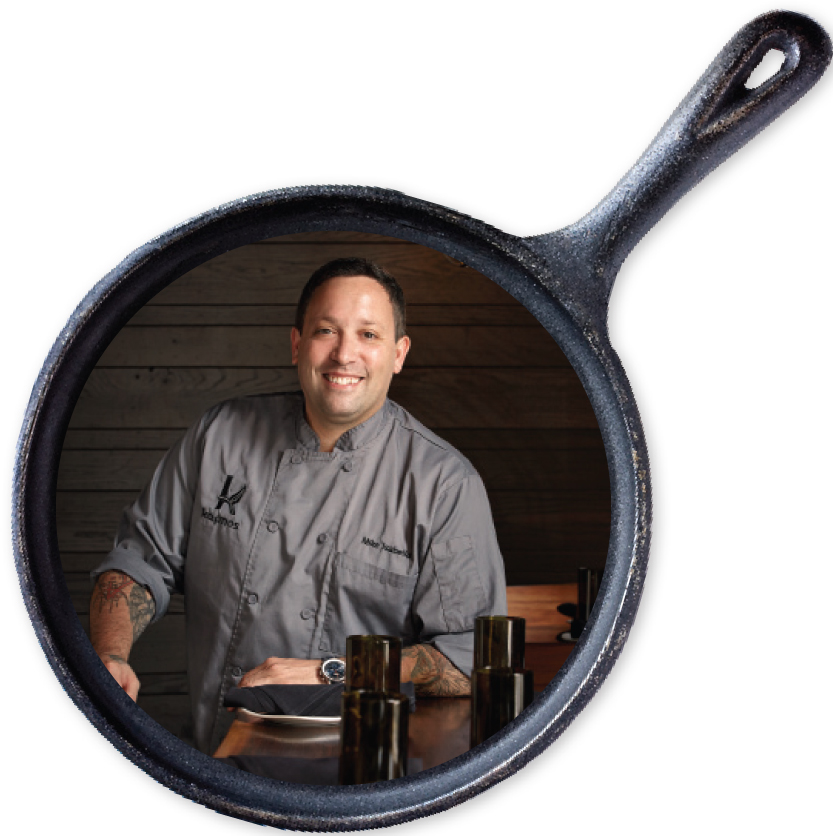 ISABELLA INVASION
Celebrity chef Mike Isabella made a name for himself by competing on Top Chef and Top Chef All-Stars before opening a trio of successful eateries in Washington, D.C.: Graffiato, Kapnos and the sandwich shop G. Now he's expanding his empire across the river with three new spots at 4000 Wilson Boulevard in Ballston's new Liberty Center complex. "Why make diners come to the city when I can come to them?" he reasons.
Fans of his Greek-inspired dishes are already flocking to the newly-opened Kapnos Taverna (kapnostaverna.com), which the chef calls a "more casual, neighborhood-y" version of its sister restaurant in D.C.'s 14th Street corridor. One of the main attractions in the Ballston outpost is an immense raw bar, serving up towering plateaus of oysters, clams and lobsters with Mediterranean-inspired condiments like saffron-coriander mignonette, ouzo-infused tomato cocktail sauce and harissa hot sauce.
Next in the lineup is Pepita Cantina (facebook.com/pepitava), a 1,200-square-foot Mexican watering hole slated to open in late spring or early summer. Watch for a large selection of tequilas, mescals and margaritas to complement bar bites such as empanadas, tacos and quesadillas. But don't expect a redo of Bandolero, the Mexican restaurant Isabella conceived with business partners in Georgetown, but later left. "Pepita is about getting back to the classic roots," he says.
Come summer, Isabella plans to complete the hat trick with the opening of Yona (yonava.com), a Japanese noodle bar and small-plates restaurant, forged in partnership with chef Jonah Kim, who earned acclaim at Baltimore's now-shuttered PABU. Kim promises inventive takes on ramen and other Asian dishes.