Neighborhood Watch: May/June 2015
Fictional crime scenes, mini-musicals, remembering Little Saigon and more.
Bat Man
If the crack of a baseball bat is music to your ears, you can thank Steve D'Aquila for keeping it going. A former pitcher in the independent minor leagues—he started his career with the Lancaster Scouts in Ohio in 1994 and ended it with the Albany Diamond Dogs in New York in 1997—the stay-at-home dad now handcrafts custom maple and ash baseball bats (www.daqbats.com) in a workshop behind his house in McLean's Potomac Hills neighborhood.
D'Aquila still plays rec ball in the Industrial Baseball League of Northern Virginia and admits to hitting between .355 and .380 last year, although he says "we only really keep our stats if we're going to taunt each other." He has made training bats for Atlanta Braves outfielder Eric Young Jr. (recently traded from the Mets) and is considering getting certified to make official bats for Major League Baseball. But for now, his favorite part of the job is "helping kids to pick out bats and discuss hitting…and getting to talk a lot of baseball."
His sons, Stephen, 12, and Ryan, 11, play in the major league division of McLean Little League.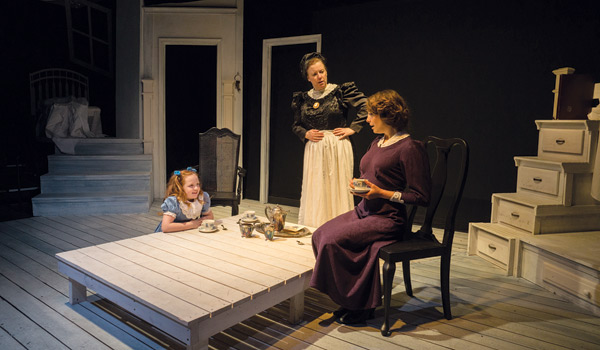 Mini Musicals
True to its spooky-sounding name, Creative Cauldron in Falls Church City is pioneering what may be a new genre: gothic musicals for the small stage. The arts center's intimate theater seats only 85 people, and according to Producing Director Laura Connors Hull, "it's like producing theater for your living room." Since so few musicals fit this diminutive setting, the artistic team has decided to commission some new ones instead.
Creative Cauldron (www.creativecauldron.org) recently kicked off a five-year project, promising five new plays and musicals. Its first offering, a musical based on the ghost story The Turn of the Screw, has already won a coveted Helen Hayes recommendation. Hull hopes the momentum will soon spread beyond the Little City. Other small theaters around the country can license the works by paying a modest royalty fee that won't raise any goose bumps—even if the plays themselves do.
Death Warrant
In her young-adult thriller Killer Instinct, author S.E. Green (real name Shannon Greenland) writes about a grisly incident in Falls Church. A severed head is found floating in a swimming pool, thanks to a serial killer known as the Decapitator. Fortunately, the whole scenario is fictional, even if some of the settings are not.
Previously a math teacher at Longfellow Middle School, Green now lives in Florida, though Northern Virginia remains her preferred location for storytelling. In the sequel, Killer Within (due out from Simon & Schuster in May), Green's heroine, Lane, attends McLean High School and works at the fictitious Patch and Paw, a doppelganger for Old Dominion Animal Health Center in downtown McLean, which Green used to frequent with her dog, Guapo.
What does the author miss the most about her former home turf? "The carrot cake at Metro 29 Diner," she says. "It was killer."

Trunk Show
If you'd like to hug Arlington's biggest tree in honor of Arbor Day (April 24), be sure to bring four of your friends to help. It takes five adults to comfortably encircle the massive tulip poplar found in Fort C.F. Smith Park in Woodmont, which stands 140 feet tall and measures 21 feet around.
When the Civil War fort was built in 1863, Union troops chopped down any tree that might provide cover for approaching Confederates. But the tulip poplar, located just inside the fort's wall, was left standing "to provide shade for the soldiers," says Arlington County Natural Resources Manager Alonso Abugattas, "or honestly, for the officers."
Which of Arlington's trees is the oldest? That honor likely belongs to one of the largest oaks in Glencarlyn Park, although some oaks in an untouched section of Arlington National Cemetery are also contenders. Trees felled by storms in those areas have been dated to 1835 or earlier, around the time that Charles Darwin was formulating the theory of evolution.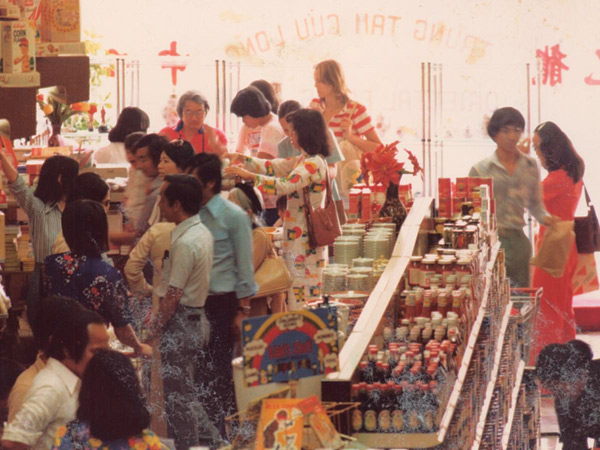 Little Saigon
April 30 marks the 40th anniversary of the fall of Saigon and a significant turning point in Arlington's history. "It was the end of something in Vietnam, but it was the beginning of something here," observes historic preservationist (and Arlington Magazine writer) Kim O'Connell, whose mother is a Vietnamese immigrant. In the mid-1970s, Vietnamese fleeing the war set up a new community in Clarendon that came to be known as "Little Saigon."
Known for its restaurants, the ex-pat neighborhood flourished while the Metro was being built and rents were cheap along the torn-up sidewalks. But after the subway opened in 1979, rents began to climb, driving many merchants to leave the area and establish a new hub at Eden Center in Falls Church. Today, the restaurant Nam-Viet is the only original business that remains in Clarendon.
To observe the anniversary and the legacy of Little Saigon, an original piece of art by Khánh H. Lê will be unveiled at the Clarendon Metro park on May 9, followed by a walking tour. Organizers are also working to create a permanent historical marker at the site.
Natural Inclination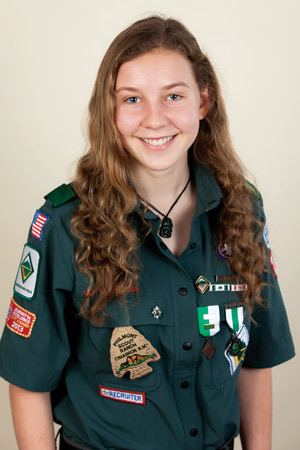 Julianne Meany isn't exactly a homebody. You're more likely to find her out paddling a sea kayak, scaling a ropes course, hauling a backpack over mountain trails or rock climbing. These and other outings recently led the 16-year-old to earn the prestigious Ranger Award, a coed honor issued by the Boy Scouts that's akin to—and, some say, tougher to earn than—Eagle Scout. A student at H-B Woodlawn and resident of Country Club Hills, Meany is a member of the coed troop Venturing Crew 2473. She is believed to be the first person in Arlington to earn the medal.
"She's extremely resourceful, and has carried an emergency kit everywhere she goes since third grade," says her mom, Heidi Daniel. "We beg her to leave it behind when she's wearing a dress."
What's next on the teen's to-do list? Her latest goals include hiking the Pacific Crest Trail (made famous by Cheryl Strayed in the book Wild) and backpacking through New Zealand and Papua New Guinea.
What's happening in your neighborhood? Send tips to Laurie McClellan at laurie.mcclellan@arlingtonmagazine.com.