Now Open: Ambar Clarendon, Spirits of 76, Rare Bird Coffee and More
New restaurants, bars and coffee shops in Arlington, Falls Church and McLean.
Looking for the latest spot to grab a bite (or a pint)? We've got you covered. Check back as we keep you updated on the latest restaurant, bar and brewery openings in your area.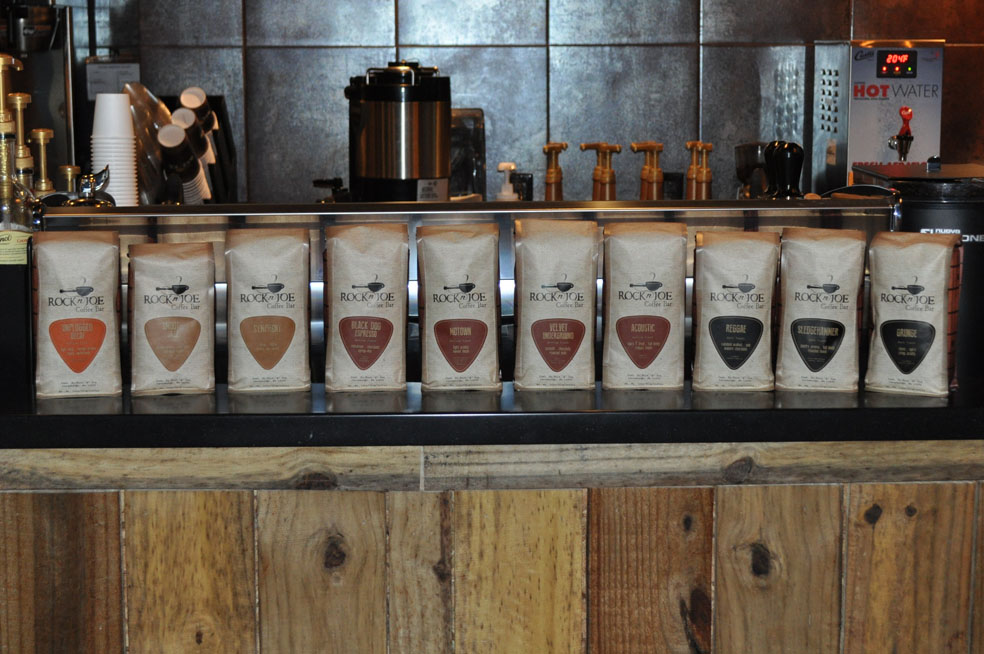 Photo courtesy Rock 'n' Joe Coffee Bar
Rock 'n' Joe Coffee Bar
4401 Wilson Blvd., Arlington
Opened: Oct. 26
Filling the space next to Big Buns in Ballston, "RNJ" (as the chain is known in its home state of New Jersey) serves decadent artisan coffee drinks—think vanilla hazelnut or strawberry shortcake lattes—and pour-over coffees. Beans feature rock-themed names like Velvet Underground, Sledgehammer and Black Dog Espresso.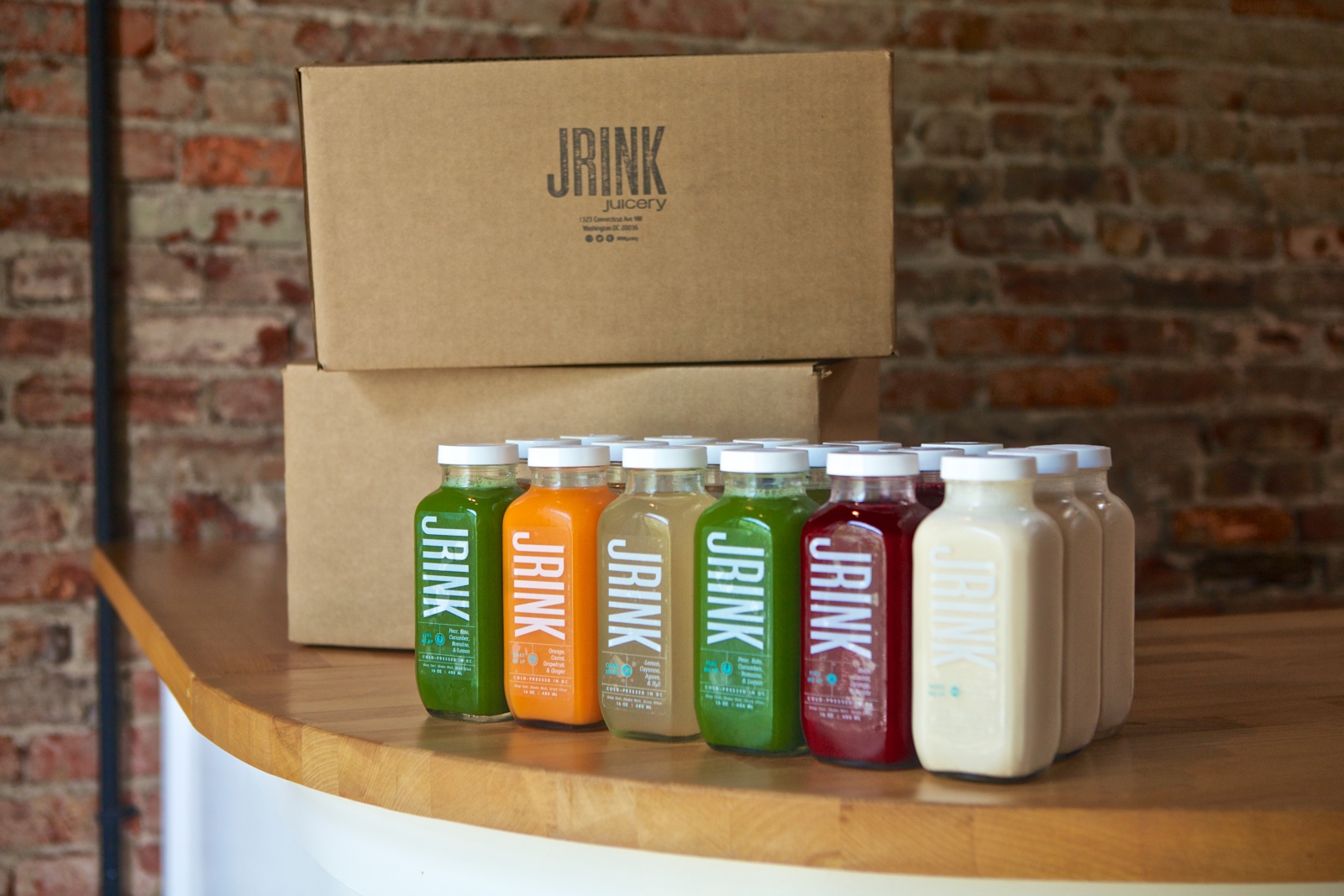 Photo courtesy Jrink
Jrink
3260 Wilson Boulevard, Arlington
Opened: Oct. 23
Clarendon's new juice bar—the sixth Jrink location in the D.C. area—specializes in cold-pressed juices and nut milks, with offerings like the Fuel Me Up 1 (kale, romaine, pear, cucumber, lemon, ginger); Clean Me Up 2 (apple, lemon, ginger, turmeric) and Buzz Me Up (cold brew coffee, raw brazil nuts, dates, mint and filtered water). The tiny storefront also sells warm beverages (think matcha or coffee with healthy stuff added) and superfood bowls. And it has a drive-thru window.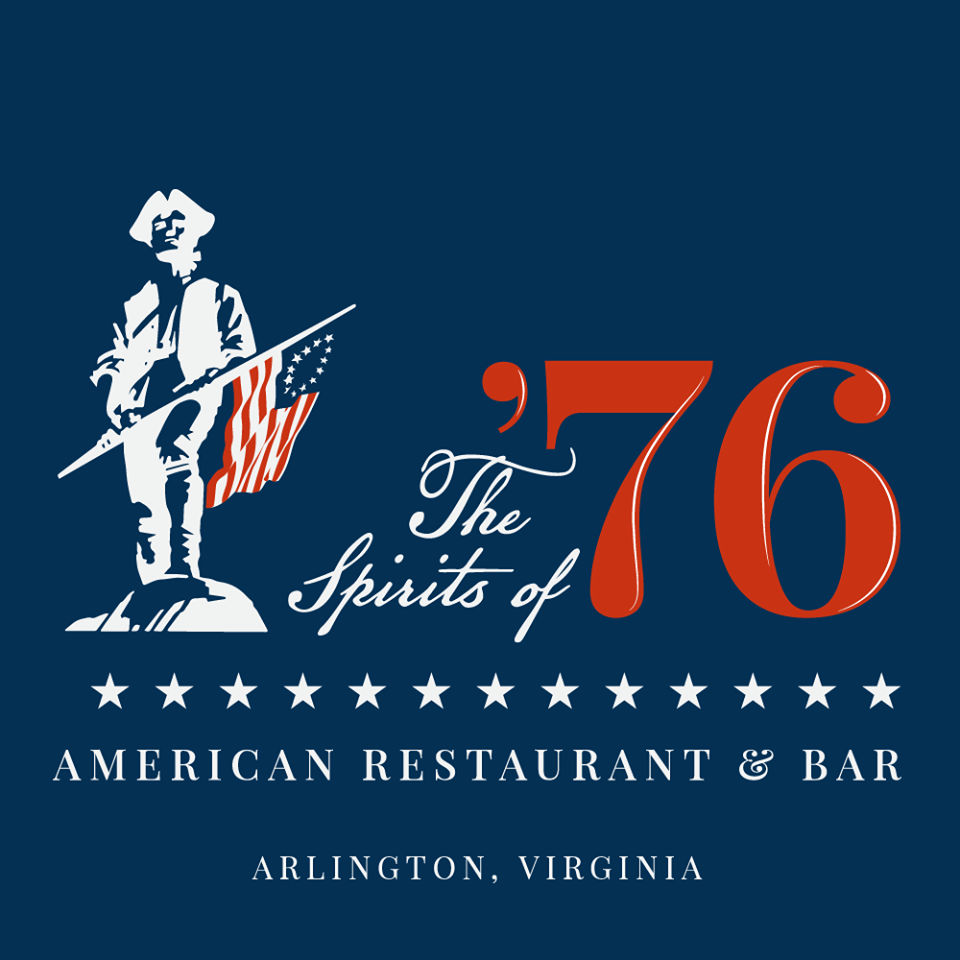 Photo courtesy The Spirits of 76
The Spirits of 76
3211 Washington Blvd., Arlington
Opened: Oct. 19
Clarendon's newest neighborhood bar is decked out in exposed brick and ceiling rafters and Americana. On the menu: pub grub (burgers, meatloaf, fried green tomatoes, fish tacos), brunch (omelettes, chicken & waffles) and plenty of whiskey drinks.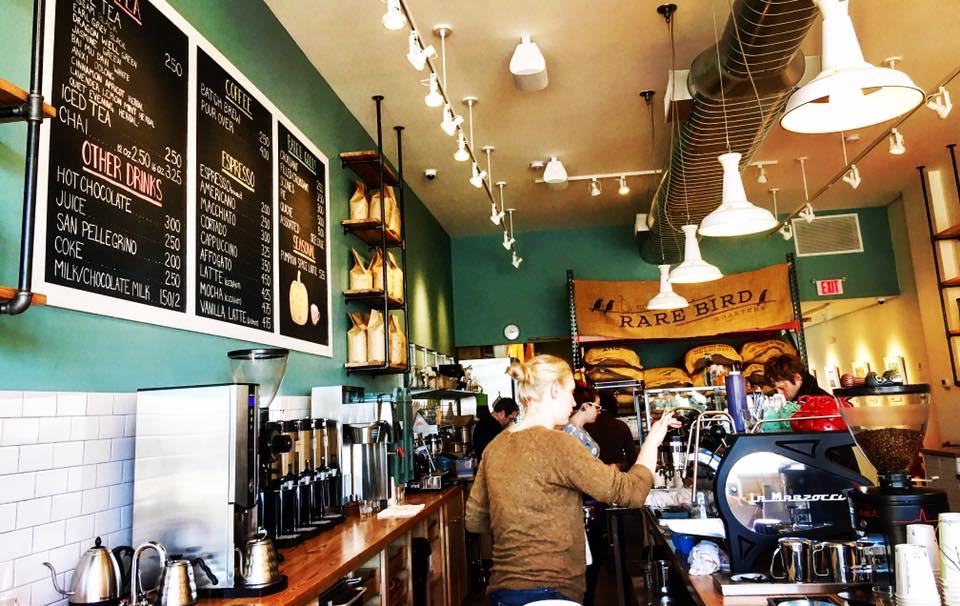 Photo courtesy Rare Bird Coffee Roasters
Rare Bird Coffee Roasters
230 West Broad St., Falls Church
Opened: Oct. 15
What started as a coffee-roasting hobby for Arlingtonians Bryan Becker and Lara Berenji is now a bright little café serving espresso drinks (try the not-too-sweet pumpkin latte, made with real pumpkin) and pour-overs, along with sweet and savory baked goods from Village Sweet and Natalia's Elegant Creations. You'll find local bird-themed art on the walls, smartphone charging cables (if you need to borrow one) and you can see the coffee roasting process on display through the front window.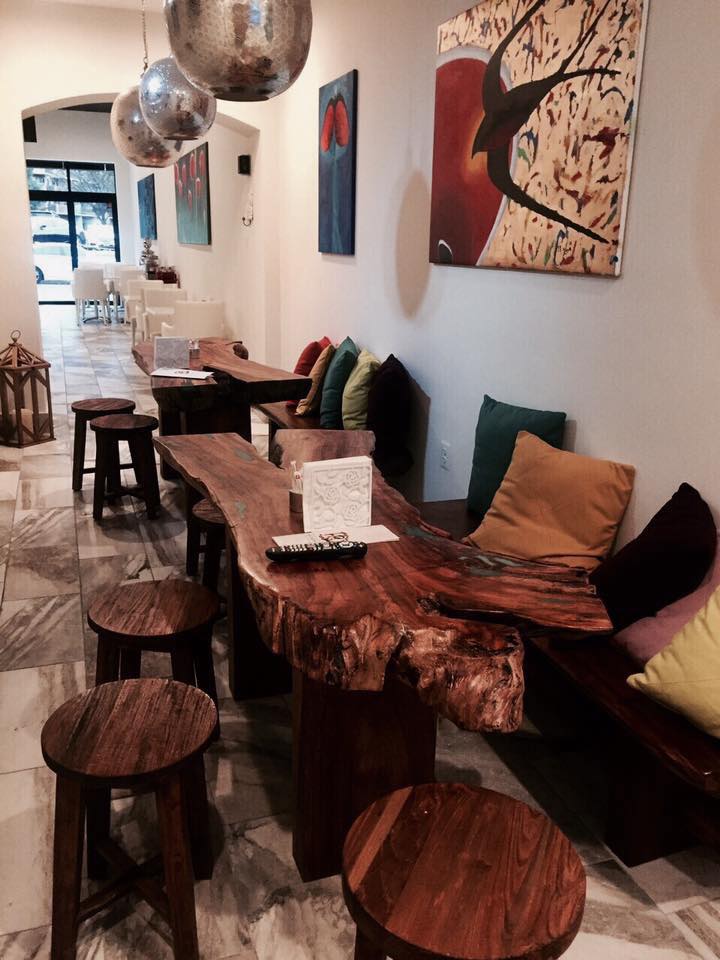 Photo courtesy Blümen Café
Blümen Café
2607 Wilson Boulevard, Arlington
Opened: Oct. 13
Located in the former CD Cellar space, the Courthouse newcomer serves high-end teas, Illy coffee, pastries and snacks. The refinished space features original artwork, rustic wood tables made from tree trunk slabs, and a retractable front wall. It's a family business, owned by Andira Jabbari, who previously lived in the Middle East and Germany.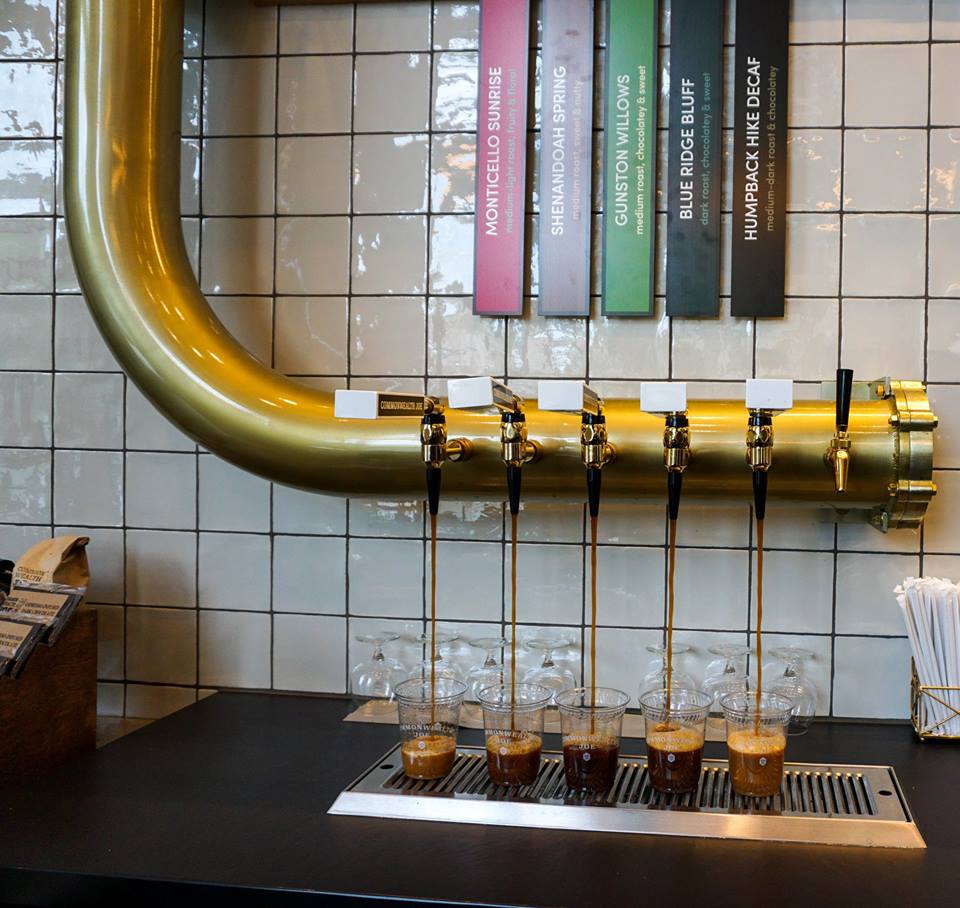 Photo courtesy Commonwealth Joe Coffee Roasters
Commonwealth Joe Coffee Roasters
520 12th Street South, Arlington
Opened: Oct. 8
Commonwealth Joe assumed ownership of Courthouse's beloved Java Shack in 2015, and now it has a sister location. The tony new flagship store in Pentagon City features a pour-over station and a glass-enclosed cupping room, but the main attraction is the roaster's addictive nitro cold brew, an iced coffee infused with nitrogen gas that comes from a tap and has the appearance of a stout beer. It's sold by the glass…as well as by the keg.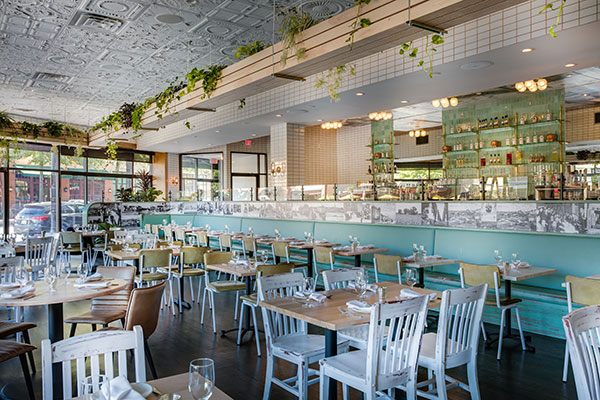 Photo by Goran Kosanovic
Ambar Clarendon
2901 Wilson Blvd., Arlington
Opened: Oct. 5
This is the third location for the popular Eastern European bistro, which also has restaurants in Belgrade and on Capitol Hill. Located in the former Boulevard Woodgrill space, the Clarendon menu hits the spot with Balkan comfort foods ranging from stuffed cabbage and spinach-cheese burek to rotisserie meats. Brunch, too. And cool cocktails. Read our First Taste preview here.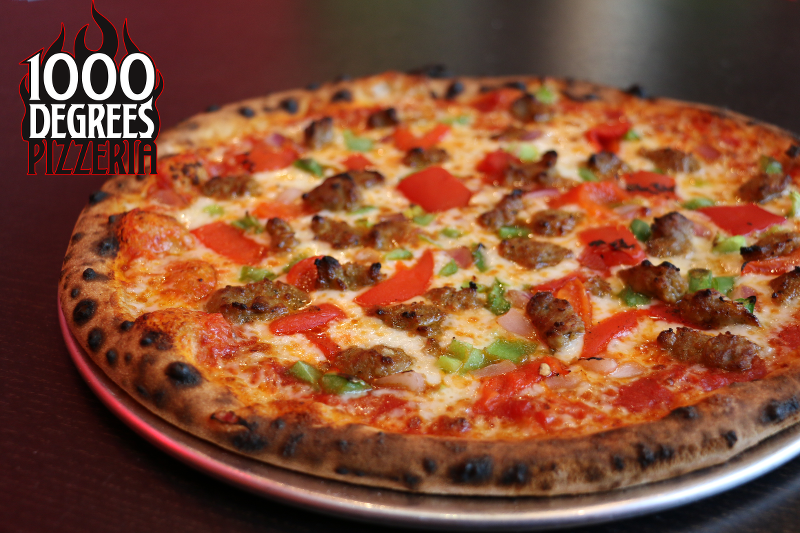 Photo courtesy 1000 Degrees Pizza
1000 Degrees Pizza
3400 Columbia Pike, Arlington
Opened: Oct. 5
The Pike has a new spot for Neapolitan-style pies with blistered crusts. Variations range from traditional (Margherita) to alternative (falafel and feta; buffalo chicken). Or you can always build your own.This is the national chain's first foray into the D.C. area.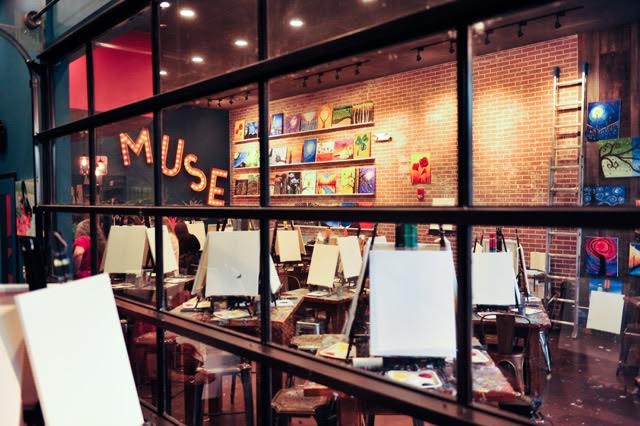 Photo courtesy Muse Paintbar
Muse Paintbar
2920 District Ave., Merrifield
Opened: Sept. 26
Drink a glass of Cabernet while learning to paint like Van Gogh. This Mosaic District newcomer offers guided painting lessons along with beer, wine and snacks ranging from bruschetta and cheese plates to pulled-pork sandwiches.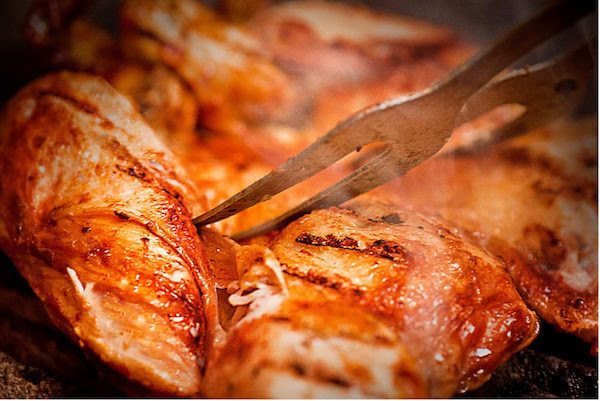 Photo courtesy Nando's
Nando's – Ballston
4401 Wilson Blvd., Arlington
www.nandosperiperi.com
Opened: Sept. 17
Nando's brings its Peri Peri chicken to Arlington on Saturday, Sept. 17 with the grand opening of its Ballston restaurant. Washington Capitals players will be on hand during a grand opening on the 17th, when 100 percent of sales will benefit the Capitals' Monumental Sports & Entertainment Foundation.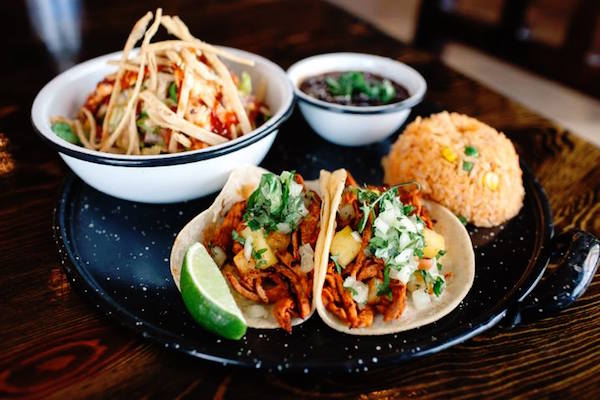 Photo via facebook.com/elcentrodf
El Centro D.F. at Reagan National Airport
Terminal B/C
www.richardsandoval.com/elcentrodca
Opened: Sept. 13
Travelers can now enjoy a bite from chef Richard Sandoval's Mexican restaurant El Centro D.F. while they're at Reagan National in Arlington. The abbreviated menu includes favorites like guacamole, enchiladas, tacos, nachos, churros and more.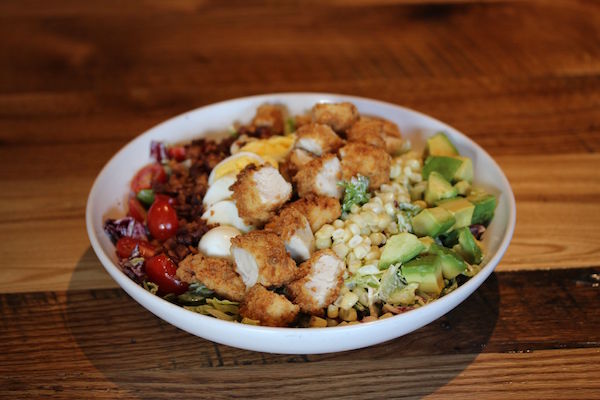 Photo courtesy Matchbox
Matchbox – Pentagon City
1100 S. Hayes Street, Arlington
www.matchboxrestaurants.com
Opened: Aug. 25
This national chain focusing on American fare is now open for lunch, dinner and late-night drinks and dining in Pentagon City. On the menu? Think a varied smattering of apps and entrees including sliders, flatbreads, burgers, ribs, pasta, pizzas and salads. Truly, something for everyone.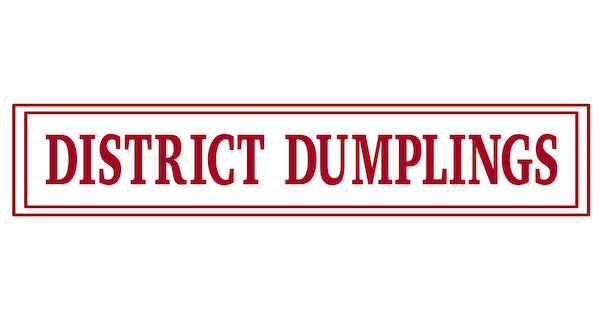 Photo via facebook.com/districtdumplings
District Dumplings
2985 District Ave., #110, Merrifield
www.facebook.com/districtdumplings
Opened: Aug. 16
This new Mosaic District spot lives up to its name. The menu includes a variety of dumplings, plus a selection of sandwiches and wraps. Open 11 a.m.-11 p.m. daily.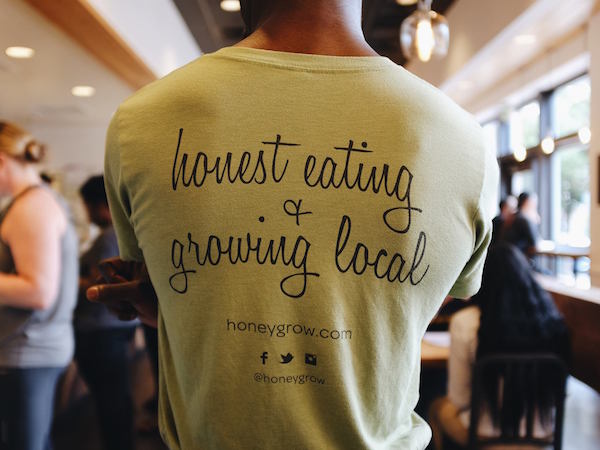 Photo via facebook.com/hgpentagon
Honeygrow – Pentagon City
1100 S. Hayes Street, Arlington
www.facebook.com/hgpentagon
Opened: Aug. 15
Looking for a healthy stir fry? Honeygrow can deliver with its lineup of signature or build-your-own bowls. Think egg white noodles, whole wheat noodles or rice topped with beef, pork, chicken, veggies and more. Also available: salads and smoothies.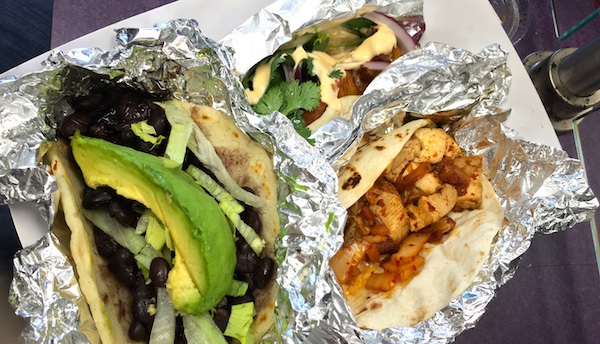 Photo by Rina Rapuano
Taco Ssam
6017 Leesburg Pike, Falls Church
Opened: Mid-July
This mash-up of Korean and Mexican fare offers both traditional and non-traditional tacos from a tiny Falls Church storefront. There isn't much seating, so expect to take your kimchi-topped tacos to-go. For more on the taqueria, check out our First Taste.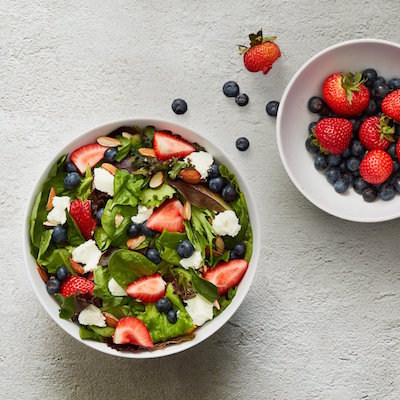 Photo via facebook.com/sweetgreenclarendon
Sweetgreen – Clarendon
3100 Clarendon Blvd., Arlington
www.facebook.com/sweetgreenclarendon
Opened: July 8
This cult-favorite salad chain offers both seasonally-driven signature mixes and a build-your-own option with almost too many choices to handle. Head in before the summer is over for the peach and goat cheese salad and a watermelon-cilantro agua fresca.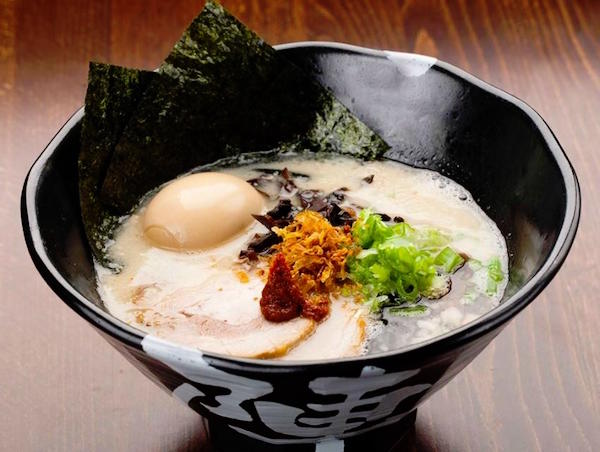 Ramen at new Mosaic District restaurant Jinya Ramen Bar. Photo via facebook.com/ramenloveva
Jinya Ramen Bar
2911 District Ave., Fairfax
jinya-ramenbar.com
Opened: June 21
This California-based ramen bar chain made its Mosaic District debut in late June. Diners can customize bowls of the popular Japanese noodle soup with several different broths and more than a dozen toppings including spicy bean sprouts, egg, tofu or pork. Entrees like rice bowls are also available, as is a bar serving beer, wine, sake and cocktails. The restaurant includes an outdoor patio with seating for 34.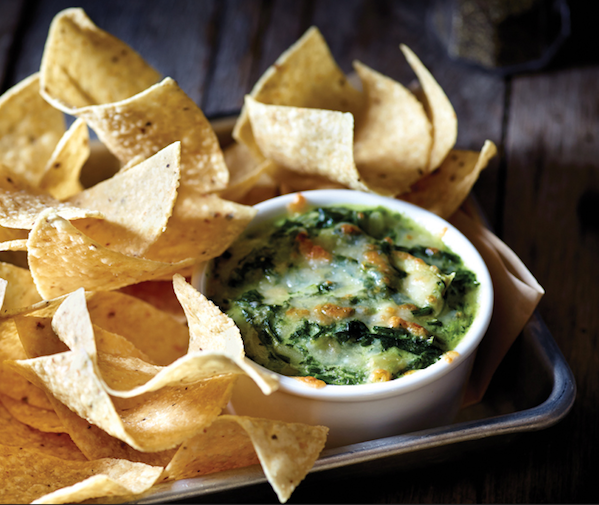 Applbee's new location in Ballston features an updated design. Photo via facebook.com/Applebees
Applebee's – Ballston
​900 N. Glebe Road., Arlington
applebees.com
Opened: June 15
Ballston's new Applebee's replaces the former Greene Turtle on Glebe Road. The restaurant includes seating for 240 in the main dining room, plus a large bar and patio area. While the location features a new "urban" design, the menu remains the same as other locations of the national brand, focused on American bar food. For more on what brought Applebee's to Ballston, click here.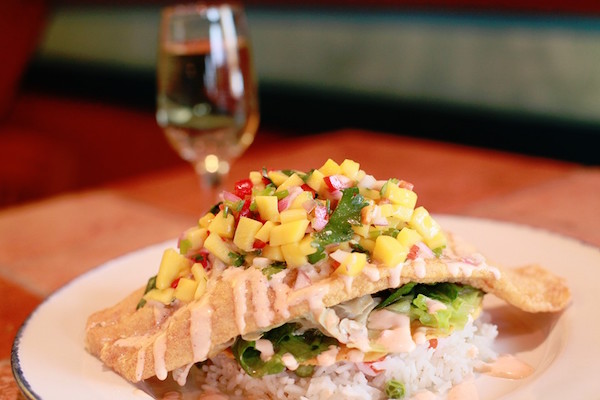 Pancho Villa replaces Secret Chopsticks, which closed in March. Photo via facebook.com/panchovillamexicanrestaurant
Pancho Villa Mexican Cuisine – Rosslyn
1850 N. Fort Meyer Dr., Arlington
panchovillava.com
Opened: June 9
Pancho Villa's Rosslyn location joins nine other Virginia locations of the Mexican chain, which offers a menu of favorites including quesadillas, fajitas, burritos and more. The restaurant replaces the short-lived Secret Chopsticks, which closed in March after just a few months in business.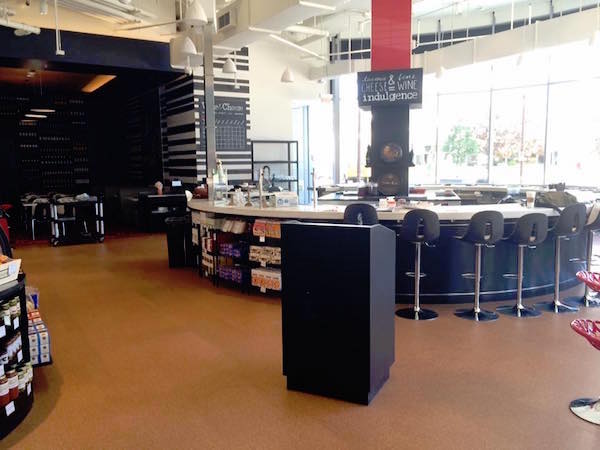 Cheesetique's Ballston location functions as restaurant, bar and market. Photo via facebook.com/cheesetiqueballston
Cheesetique – Ballston
800 N. Glebe Road, Arlington
cheesetique.com
Opened: June 6
The third NoVa location of Cheesetique opened in Ballston in early June. The restaurant includes a cheese shop and wine bar and offers reservations for lunch, dinner and brunch. The menu focuses (naturally) on cheese in many forms including fondue, cheese plates, grilled cheese and more.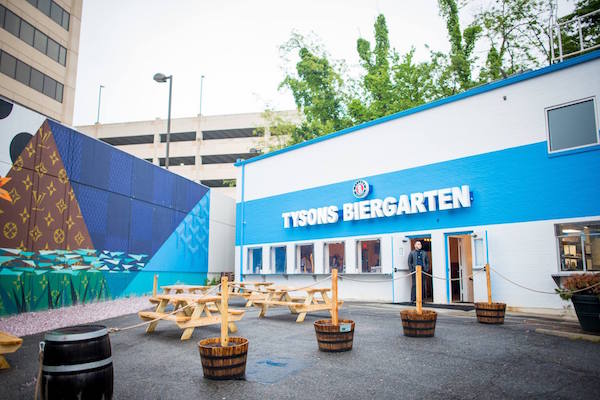 Tysons Biergarten features more than 100 American craft brews. Photo via facebook.com/tysonsbiergarten
Tysons Biergarten
​8346 Leesburg Pike, Vienna
tysonsbiergarten.com
Opened: June 4
This Tysons-area beer spot is conveniently located just outside the Greensboro Metro station. The bar includes a 5,000 square-foot outdoor beer garden, along with three levels inside. Beers include more than a dozen German and Belgian imports at the main bar, along with more than 100 American brews at the "Craft Bar." Food options include sausages, pretzels, wings and more.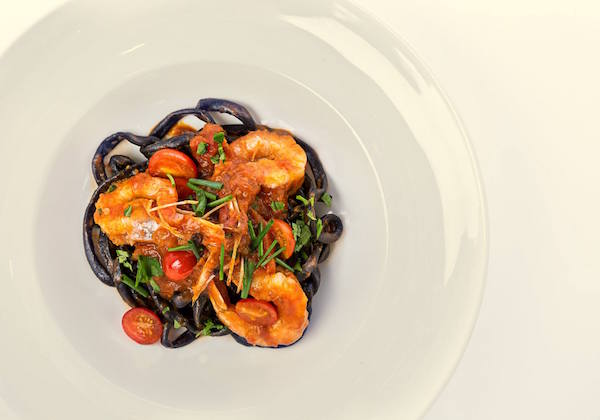 Greenhouse Bistro focuses on locally-sourced and sustainable ingredients. Photo via facebook.com/greenhousebistrova
Greenhouse Bistro
2070 Chainbridge Road, Vienna
greenhousetysons.com
Opened: May 19
Greenhouse Bistro opened its doors May 19 in the Tysons Corner area, bringing a menu full of locally-sourced ingredients. Entrees include sustainable seafood, local poultry and a selection of vegetarian and vegan options. Stop by on Sundays for a brunch buffet that includes a custom waffle station, fresh fruit bar, omelets, charcuterie, Black Angus roast sirloin and more.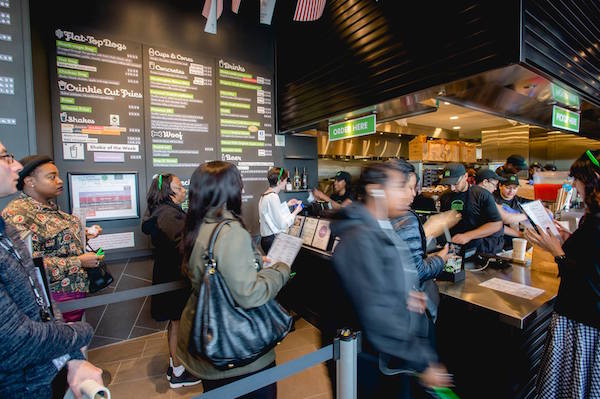 Fans of Shake Shack can now get their fill at the Pentagon City Mall. Photo via facebook.com/shakeshack
Shake Shack – Pentagon City
1100 S. Hayes St., Arlington
shakeshack.com
Opened: May 4
New York-based burger and milkshake chain Shake Shack opened its latest DMV location in early May at the Fashion Centre at Pentagon City. In addition to the regular menu, the Pentagon City location includes a special Potomac PB concrete with vanilla frozen custard, peanut butter and cookie crumbles from DC-based Baked & Wired.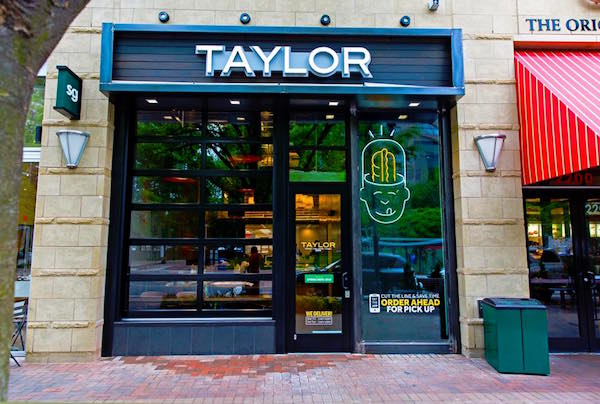 Taylor Gourmet opened its newest location in Arlington's Crystal City. Photo via facebook.com/taylorgourmet
Taylor Gourmet – Crystal City
2200 Crystal Drive, Arlington; 703-939-8620
taylorgourmet.com
Opened: May 2
Sandwich shop Taylor Gourmet opened its newest location in Crystal City in May, making a total of four cafes in NoVa. The store specializes in hoagie-roll sub sandwiches, salads and dessert. The Crystal City location will be open from 11 a.m.-10 p.m. daily.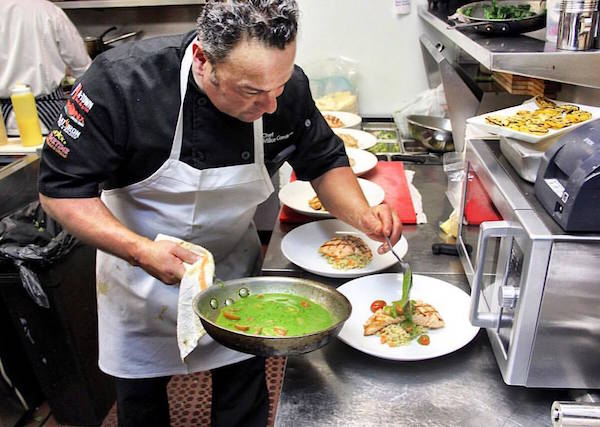 Mike Cordero plates a dish at Barley Mac. The Arlington restaurant opened in late April. Photo via facebook.com/barleymacva
Barley Mac
1600 Wilson Blvd., Arlington; (571) 800-3070
www.facebook.com/barleymacva
​Opened: April 26
Rosslyn gained a new restaurant and bourbon bar when Barley Mac opened its doors for a soft opening on April 26. The restaurant is currently serving a limited menu with limited hours, so call ahead or visit the restaurant's Facebook page for the most up-to-date information. Expect American "tavern cuisine" with some Italian classics thrown in for good measure, say the owners.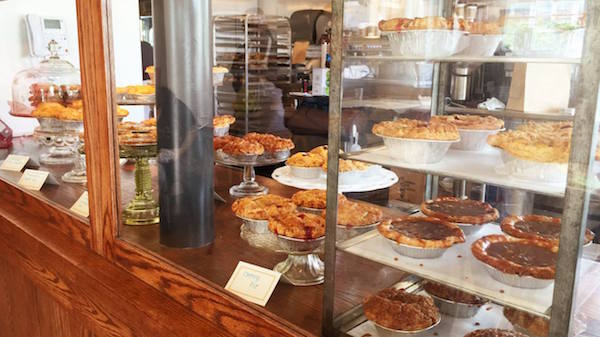 Livin' The Pie Life serves both sweet and savory pies in Arlington. Photo via facebook.com/thepielife
Livin' The Pie Life
2166 North Glebe, Arlington
www.thepielife.com
Opened: April 26
Try sweet and savory pies from this Arlington spot that brings a farmer's market favorite indoors. Expect flavors and styles to rotate, including Boozy Toasted Pecan, Caramel Apple Crumb, Salted Caramel Chocolate Chess and Mac & Cheese Pie. Coffee, tea and cookies also available. The bakery is open 10 a.m.-6 p.m. Tuesday through Friday, 9 a.m.-4 p.m. Saturday and 9 a.m.-2 p.m. Sunday.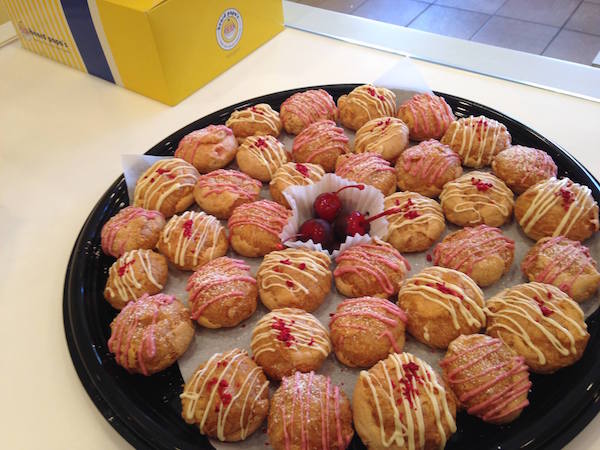 A Falls Church location of pastry shop Beard Papa's opened in late April. Photo via facebook.com/thesweetpuffs
Beard Papa's – Falls Church
5201 Leesburg Pike, Falls Church; 703-671-1245
beardpapa.com
Opened: April 22
National cream puff specialty baker Beard Papa opened in Falls Church in late April. The bakery, which also operates a location in Georgetown, features cream puffs in a variety of shells and flavors including dark chocolate, green tea and espresso.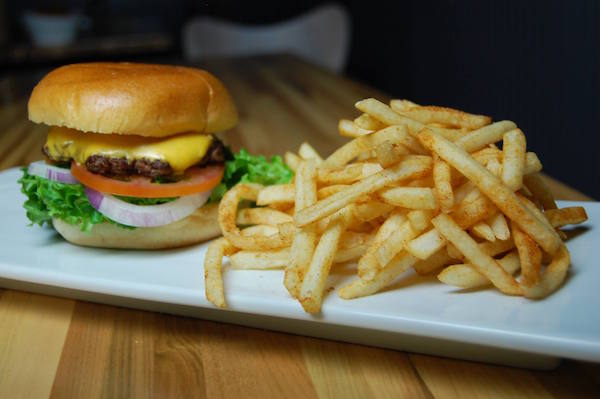 Basic Burger opened on Wilson Boulevard in mid-April. Photo via facebook.com/basicburger
Basic Burger
2024 Wilson Blvd., Arlington; 703-248-9333
eatbasicburger.com
Opened: April 18
As the name implies, Basic Burger's menu features burger classics. Pair yours with an Oreo shake, fried pickles, onion rings and more. Not into burgers? Chicken sandwiches, hot dogs and salads are also on the menu. The Courthouse neighborhood restaurant is open 11 a.m.-9 p.m. Sunday-Wednesday and 11 a.m.-9:30 p.m. Thursday-Saturday.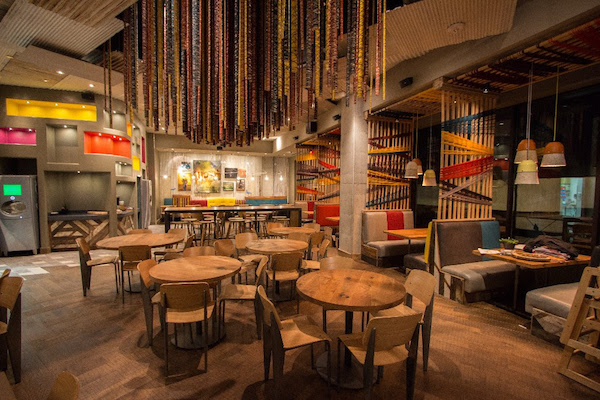 The latest location of Nando's is now open in the Mosaic District. Photo courtesy Nando's
Nando's Peri Peri Chicken – Mosaic District
2987 District Ave., Fairfax
www.nandosperiperi.com
Opened: April 16
The latest storefront for South Africa-based chain Nando's Peri Peri opened mid-April in Fairfax's Mosaic District. The location joins more than 30 in the D.C. area, each serving up a similar menu of spicy, flame-grilled chicken. Carryout available.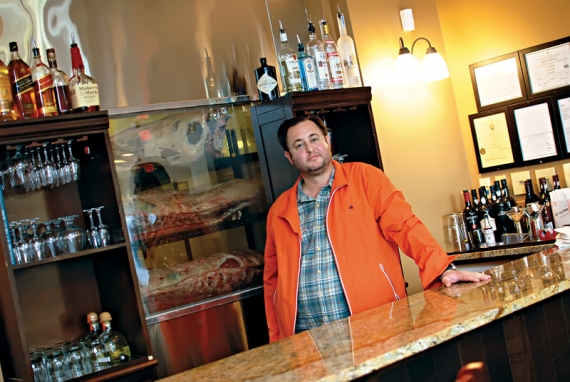 Michael Landrum is the chef behind The Tasty Dugout in Arlington. Photo by Amy Moore
The Tasty Dugout
1650 Wilson Blvd., Arlington
Opened: April 8
The latest incarnation of chef Michael Landrum's popular Ray's Hell Burger on Wilson Boulevard features two restaurants in one. Ray's still operates, but so does The Tasty Dugout, which feature Georgian/Mediterranean-style dishes like khachapuri breads stuffed with cheese, eggs and more.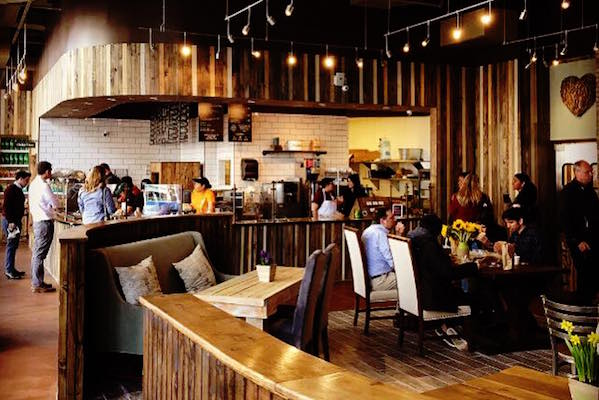 Sweet Leaf's newest location on Glebe Road in Ballston brings the local chain's total number to six. Photo via facebook.com/eatsweetleaf
Sweet Leaf Community Cafe
800 N. Glebe Rd., Arlington; (No phone yet)
www.eatsweetleaf.com
Opened: March 25
Sweet Leaf Community Cafe added a second Ballston location in late March. Like its five NoVa sister locations, the cafe focuses on quick breakfasts, sandwiches and salads along with coffee, smoothies and shakes. Diet-conscious diners will appreciate a focus on lighter fare and plenty of veggie choices to pile on six sandwich bread options. The cafe will be open 8 a.m.-9 p.m. daily.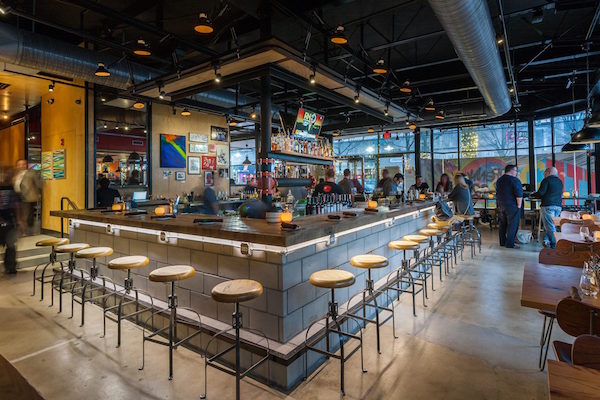 Palette 22 is now open in Shirlington. Photo via facebook.com/palette22
Palette 22
4053 Campbell Ave., Arlington; (703) 469-9007
www.palette22.com
Opened: Feb. 22
This colorful dining destination is hard to miss on Shirlington's main stretch of bars and restaurants. The space serves as both restaurant and art space, complete with room for local artists to work. The restaurant's industrial interior is designed to mimic an artist's studio, with murals, in-progress works and completed projects displayed on every wall. Diners can stop by for for an eclectic menu for brunch, lunch or dinner — think flatbreads, empanadas, tacos, hummus, bulgogi beef and more —along with a full bar.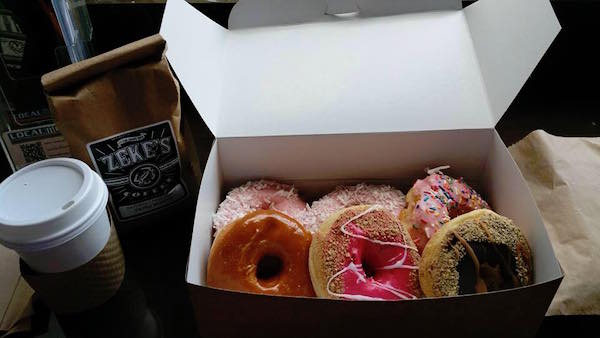 Arlington's first Sugar Shack location is now open on Columbia Pike. Photo courtesy Sugar Shack
Sugar Shack Donuts & Coffee
3400 Columbia Pike, Arlington; 703-577-9639
www.sugarshackdonuts.com
Opened: Feb. 18
This Richmond-based franchise, which also has a location in Alexandria, is now serving fresh doughnuts in Arlington. Listed among the "Top 10 Tastiest Donuts in America" by USA Today and "Best Donut Shops in America" by Thrillist, the shop sells funky flavors like bacon-maple, chocolate-caramel with sea salt, chocolate-Butterfinger and more. Stop by 6 a.m.-8 p.m. Sunday through Thursday and 6 a.m.- 10 p.m. Friday and Saturday.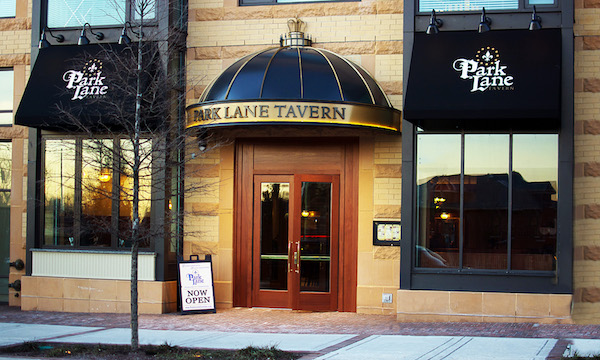 The latest location of Park Lane Tavern is now open in Clarendon. Photo via facebook.com/PLTClarendon
Park Lane Tavern – Clarendon
3227 Washington Blvd., Arlington; 793-465-2336
www.facebook.com/PLTClarendon
Opened: Feb. 3
The third restaurant in the Park Lane Tavern franchise opened in early February in Clarendon (it has sister locations in Fredericksburg and Hampton, Va.) with a "European tavern" theme. That means dishes like fish and chips, shepherd's pie and bangers and mash, along with a lengthy beer and whiskey list. Late night revelers will appreciate the hours: Park Lane Tavern is open until midnight Sunday through Wednesday, until 1 a.m. on Thursdays and 2 a.m. Fridays and Saturdays.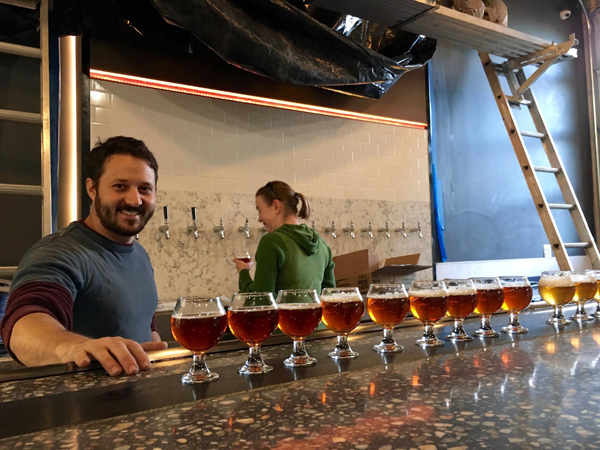 Mark Katrivanos preps some beer at New District Brewing Co., now open in Shirlington. Photo courtesy New District Brewing Co.
New District Brewing Co.
2709 South Oakland St., Arlington; 703-888-5820
www.facebook.com/newdistrictbrewing
Opened: Jan. 9
Tucked into an industrial stretch in Shirlington, New District is Arlington's only production brewery, meaning its brewers will be churning out beers to distribute to other bars and restaurants. The facility functions as both brewery and tasting room, with a starting lineup of nine brews, including 1821 Ale, a Belgian-style saison, and the malty Ones & Zeros.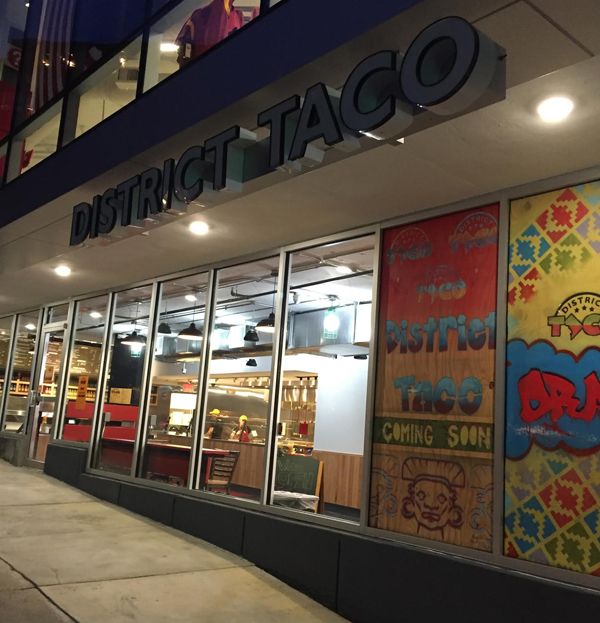 District Taco's newest location in Rosslyn is now open. Photo courtesy District Taco
District Taco Rosslyn
1500 Wilson Blvd., Arlington; 571-290-6854
www.districttaco.com
Opened: Jan. 8
The seventh location of this D.C. -and-Virginia taco chain brings it all back to where it began in Rosslyn. Co-owner Osirus Hoil started the business as a taco cart in the neighborhood in 2010 before expanding into brick and mortar locations.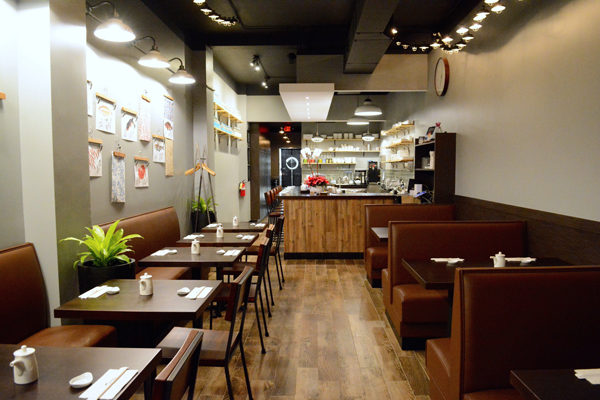 The dining room at Takumi Sushi in Falls Church. Photo by Laura Hayes
Takumi Sushi
310-B South Washington St., Falls Church; 703-241-1128
www.takumiva.com
Opened: Dec. 2015
Pop in for sushi and sashimi that go beyond basic, like tuna nigiri with Italian black truffle, and salmon with mango puree. The small dining room includes seats at the sushi bar, where you can watch Chef Jay Yu at work. Check out our First Taste review of Takumi Sushi here.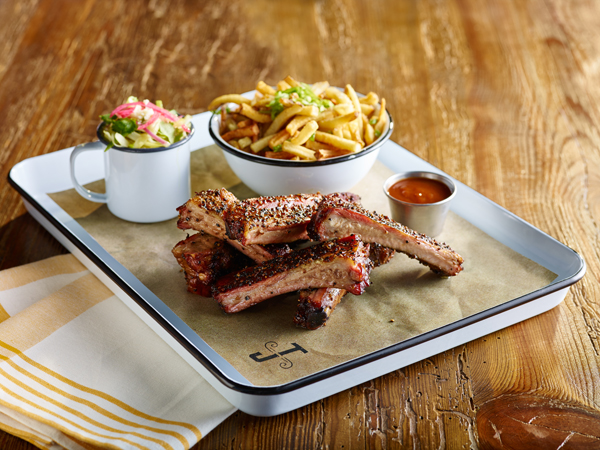 Ribs at Texas Jack's Barbecue. Photo by Perretti Photography
Texas Jack's Barbecue
2761 Washington Blvd., Arlington; 703-875-0477
www.txjacks.com
Opened: Dec. 2015
Helmed by Chef Matt Lang, this Lyon Park barbecue spot focuses on all the smoked favorites, including brisket, ribs and pulled pork. Balance the rich entrees with raw carrot salad or smashed cucumbers on the side. Happy hour weekdays 4-8 p.m.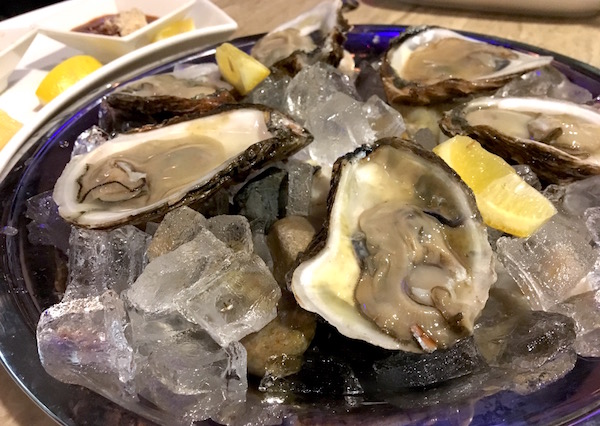 Blue Point oysters at Social Oyster Bar. Photo by Laura Hayes
Social Oyster Bar
1307 Old Chain Bridge Road, McLean; 703-847-1379
www.socialoysterbar.com
Opened: Nov. 2015
This intimate, not-so-stuffy spot features more than just oysters (which you'll occasionally find half-off). The menu includes indulgent dishes like steak tartar, duck, pork belly, rib-eye and more. Big appetite? Opt for the multi-course tasting menu. Check out our First Taste review of Social Oyster Bar here.