Operation Swag
Spa Swag for Warriors sends love, beauty products to female service members overseas.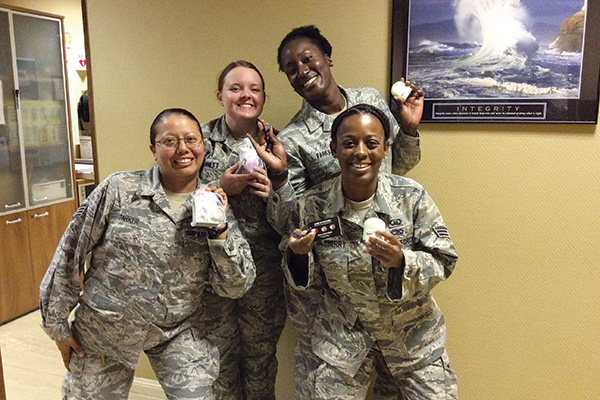 Spa Swag: a different kind of care package
You know that otherwise untouched set of lip glosses you bought because you wanted just that one shade? Or the bonus skin care samples that don't match your skin type? Now you can do good while decluttering your bathroom cabinets by donating to Spa Swag for Warriors, an Arlington-based nonprofit that sends care packages of unused beauty products to women soldiers overseas.
Founder Lacey Chong says she was inspired to launch Spa Swag after a friend was deployed to West Africa during the height of the Ebola crisis: "I think women instinctively understand that providing 'feel-good' products to deployed female service members can have an immediate impact on their morale and well-being." www.spaswagforwarriors.org