Pasha Café is Now Bistro 29
The Mediterranean restaurant in Cherrydale has a new look and new menu offerings that skew more American.
With restaurants coming and going so quickly these days (Pizza Vinoteca and Vapiano in Ballston are two of the most recent to fall), I didn't think much about it when Pasha Café seemed to disappear this spring, replaced by Bistro 29.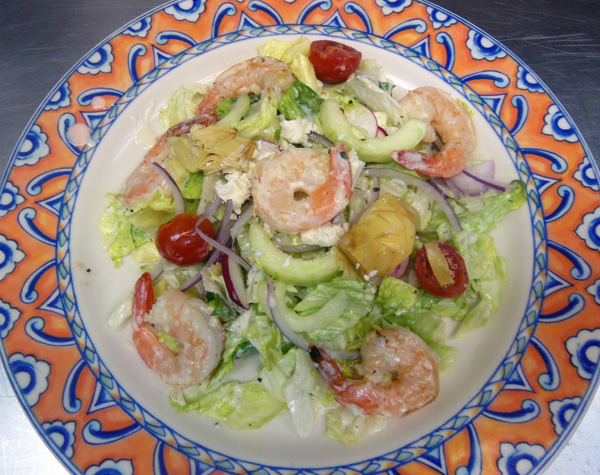 Greek shrimp salad
But it turns out the restaurant at the corner of Lee Highway and Pollard Street hasn't changed ownership. When owner Bill Hamrock freshened up the interiors, he decided a new name and menu update were also in order.
"I just felt like Pasha Café was getting a little old, and the menu was getting stale," he says.
The updated menu retains Pasha's bestsellers, such as chicken souvlaki; chicken curry; and beef and lamb moussaka. (Those entrées now live in a section of the menu called "Remembering Pasha.")
But the newer dishes are decidedly more American, including fried green tomatoes, bacon-wrapped scallops, and a shrimp Po Boy. Hamrock says he is particularly fond of one of the new salads, which is topped with grilled chicken and fried Brie.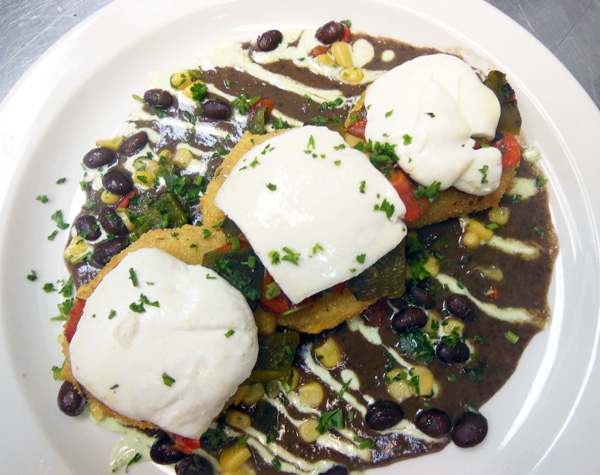 Fried green tomatoes
The restaurateur says he hopes the new name and broader offerings will build a stronger neighborhood following. "We kept coming back to 'bistro,' " he says of the new moniker. "I wanted it to be a casual, neighborhood name and place that people could relate to—and simple."
Though the space has been renovated to include a new bar and more window-front tables, there is one aspect of the décor that's a carry-over from Pasha: The walls remain covered with historic photographs of Arlington.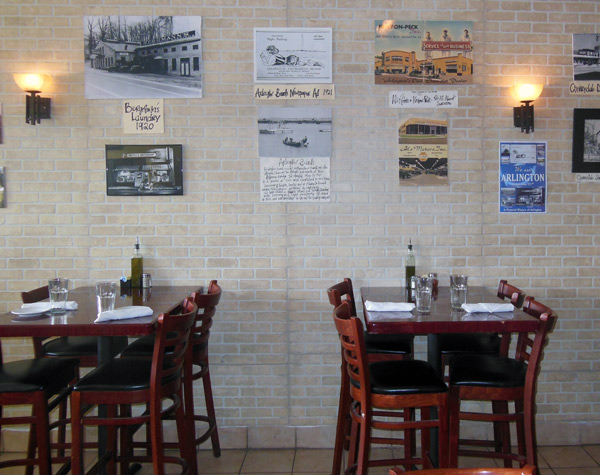 The dining room's local history wall
Most were sourced from the Arlington Central Library's Center for Local History and the Library of Congress, though some have been contributed by customers, Hamrock says. He has since published the images in a pictorial history book on Arlington, called We are Arlington.