Pho vs. Ramen
In the mood for noodles? Here's how Arlington newcomer Gaijin Ramen stands up against local institution Pho 75.
It's been two weeks since Gaijin Ramen Shop opened on Lee Highway in the former Kite Runner Café space, and based on our visit this week, its "soft opening" is seeing a steady stream of customers through the door. Come this fall, with the arrival of Mike Isabella's Yona in Ballston, Arlington will be a veritable ramen destination.
But let's not forget our noodle roots. While Japanese wheat-noodle-based ramen is currently all the rage, Vietnamese rice-noodle pho has been a staple food in Arlington ever since 1975, when Vietnamese immigrants founded Clarendon's "Little Saigon."
Though most of Clarendon's Vietnamese restaurants have since closed or relocated to Falls Church (pushed out by higher rents), there are a few pho-centric places that remain in Arlington. Chief among them is Pho 75 (whose name references the 1975 Fall of Saigon), which opened 30 years ago on Wilson Boulevard.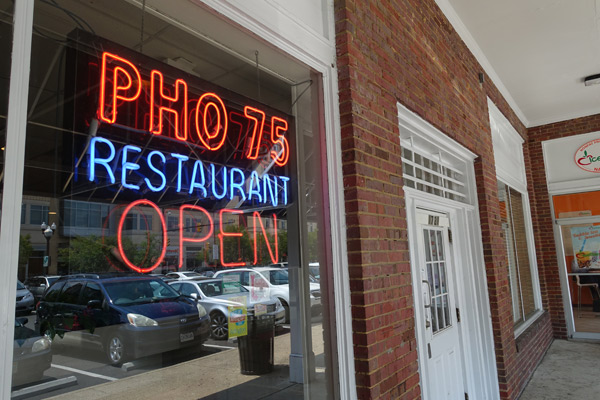 The Internet is alive with pho vs. ramen debates, and everyone has an opinion. Here's a side-by-side comparison of Gaijin Ramen Shop and Pho 75.
The Food
Pho 75 serves the classic pho, a clear broth served mainly with beef, rice noodles, green onions and cilantro, with a heaping plate of bean sprouts, basil, jalapeño slices and lime wedges that you can add to suit your taste. Bottles of sriracha and hoisin stand by for extra flavoring. A large bowl of pho is $7.95 and a small one is $6.95 (the small one is more than enough for a standard appetite).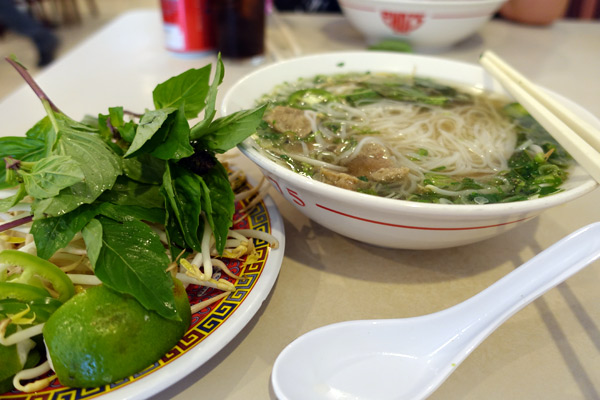 Gaijin offers a rich tonkotsu (pork bone broth), as well as ramen featuring miso-based broths made with pork, chicken or vegetables, with a base price of $10-$13. Diners can then choose from an extensive list of additional toppings that range from 50 cents to $2 each and include options such as seasoned egg, mushrooms, corn, kimchi, bok choy and bamboo shoots.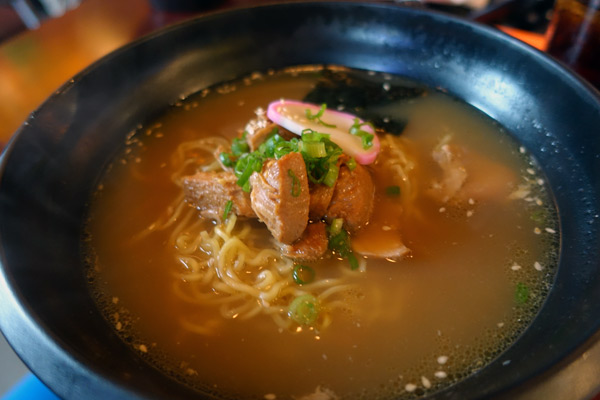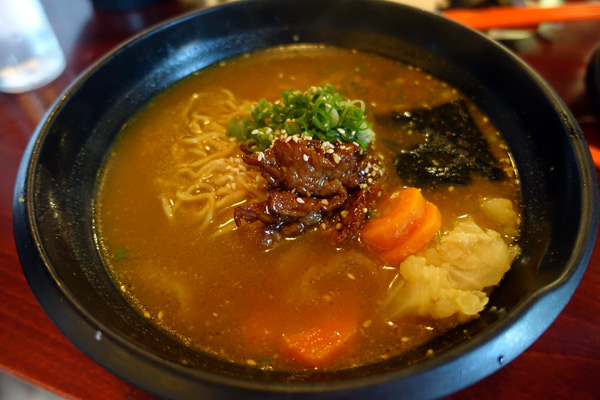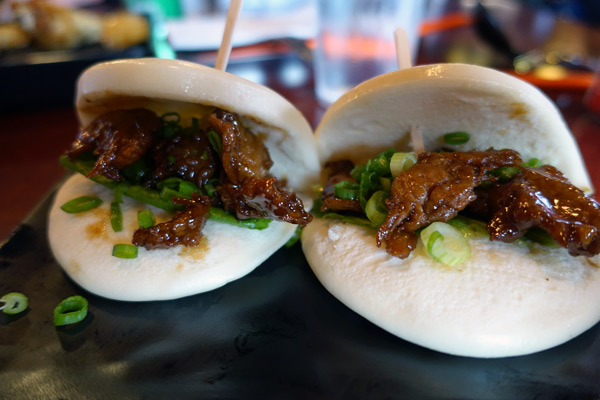 The Atmosphere
As Pho 75 declares multiple times on its Tumblr blog, its focus is on pho. Diners come here for a good steaming bowl of cheap soup—not the atmosphere, which resembles a cafeteria. Vietnam travel posters (and dozens of framed "best of" restaurant accolades) are the only decorations on the bare, white walls.
Gaijin is trendier, with walls that are painted black and covered in colorful metalwork sculptures. (The owners were smart to realize that whereas certain venerable institutions can stand on their own cooking, a new restaurant in Arlington needs more than good food to attract customers.) Rock music plays in the background as waitresses with T-shirts that say "Ramen Girls" serve big bowls of soup with orange chopsticks.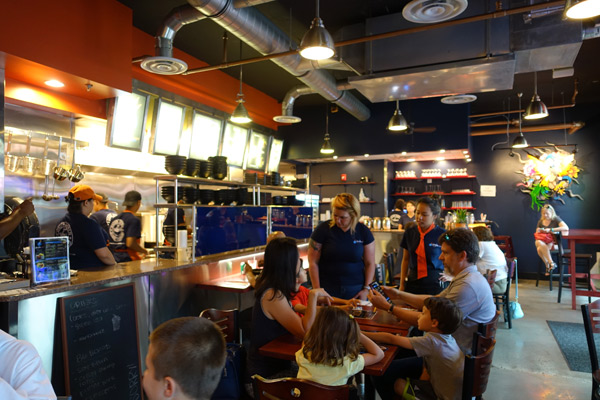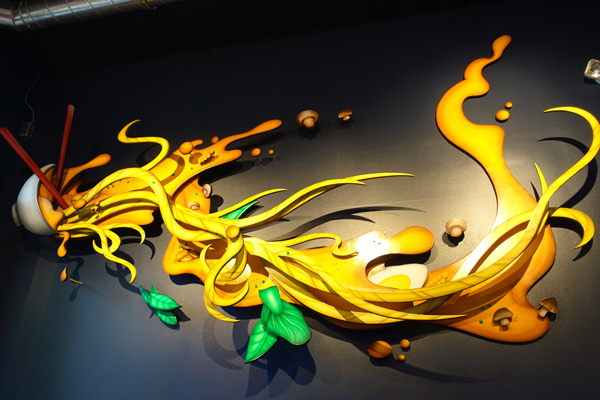 The Bottom Line
Arlington now has a place for every taste on the noodle spectrum.
I loved my "Vietnamese meatball" pho at Pho 75 with its crunchy garden of toppings—I heaped more sprouts, jalapeño and basil on top with every spoonful of translucent noodles and broth. (My son went with steak, which was sliced paper thin and cooked in the broth.) It made for a light yet highly satisfying lunch.
Come dinnertime, when you might want something more substantial, ramen's where it's at. The deep, yellow broth of my curried vegetable ramen was addictive, while the carrots and cabbage in it were earthy and sweet at the same time. And those thick, curly noodles are definitely in a different class from the ones sold in plastic packages at the grocery store. My fellow dinner guests ordered the barbecue chicken and spicy tonkotsu ramen. By the end, our bowls were nearly empty and our shirts were splattered from happy slurping.