Great Spaces: Not Your Average Wine Cellar
The Falls Church basement has storage for 230 wine bottles.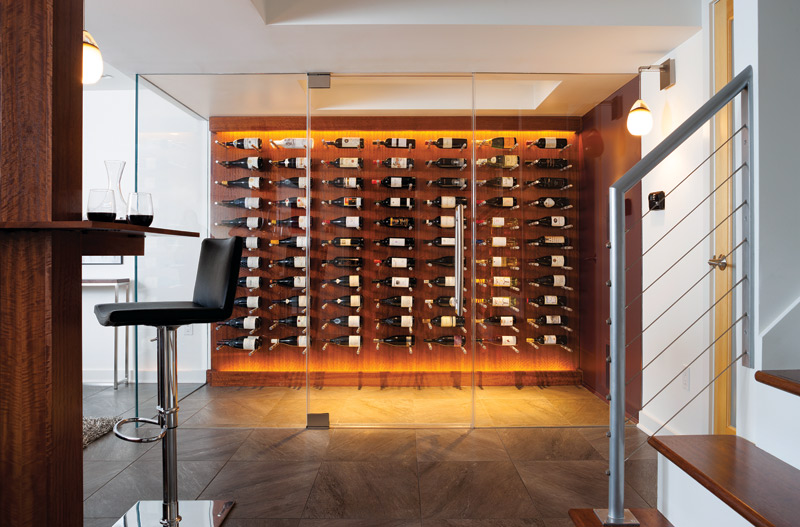 Photo by Stacy Zarin-Goldberg
Project Credits: Case Design/Remodeling casedesign.com
When John and Kim Gifford purchased their Falls Church split-level in 2012, it had all the modern elements they were looking for. Well, almost. The house had undergone a dramatic remodel eight years earlier and even came with an insulated wine closet in the basement. Problem was, the renovations stopped at the basement door. "Every time I went down there, I felt like I was going back to 1959," says John, an avid wine connoisseur.
Enter Case Design/Remodeling, which John hired to transform the choppy subterranean space into an oenophile's retreat. Six interior walls came down to create an airy lounge that overlooks a glass-enclosed trove of fine wines. The latter—outfitted with a specialized storage system by Canada-based Vin de Garde—holds 230 bottles and is powered by a separate HVAC system to control temperature and humidity. "We've done wine cellars before, but this was so unique in terms of [the client's] wish list," says Allie Mann, a designer in Case Design's Falls Church office. "He wanted this jewel-box wine room to stand alone."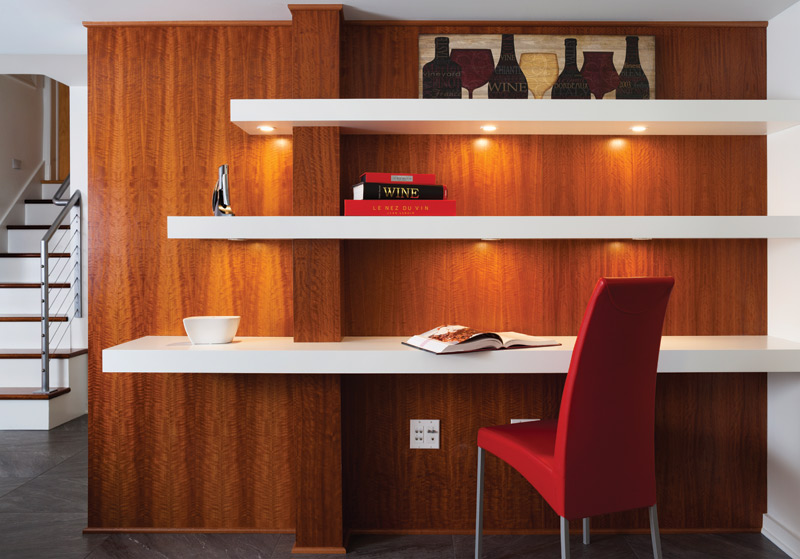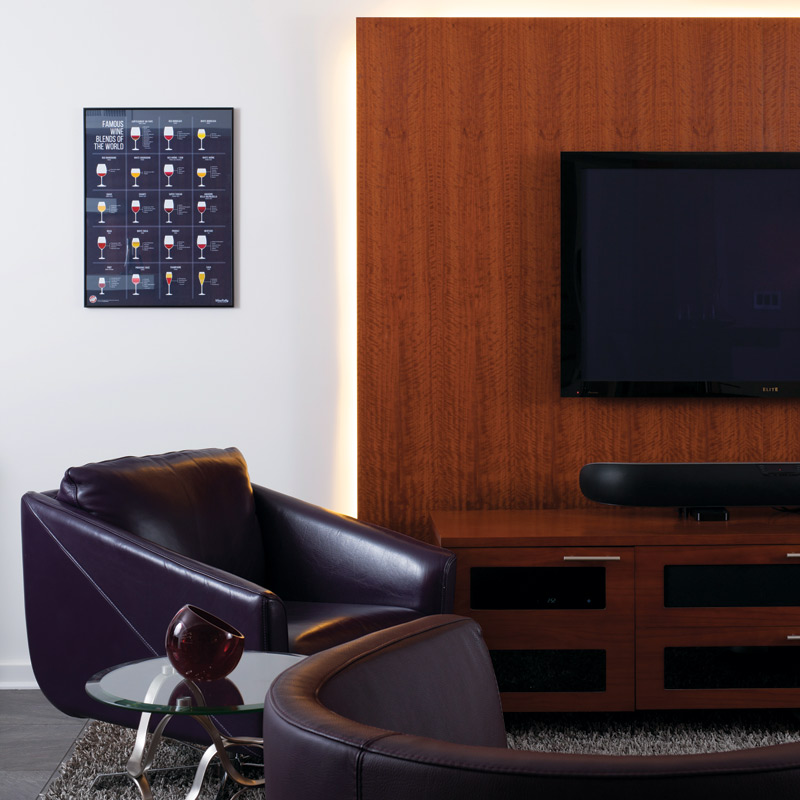 Photos by Stacy Zarin-Goldberg
The only existing element that couldn't be removed was an awkward, load-bearing post—which Mann cleverly converted into a small tasting bar, clad in sapele mahogany. For continuity, the same exotic wood forms the backdrop of the wine room's storage racks, as well as a backlit panel behind the TV and an adjacent wall adorned with white-lacquered shelves.
"We love hanging out here," John says of the new, swanky hideaway. "We have a beautiful space to entertain family and friends. We had a vision, and they helped us realize it."