Rasika Cookbook In the Works
How does Rasika executive chef Vikram Sunderam pull off those incredible flavor combinations? Writer David Hagedorn has volunteered his own home as a test kitchen to find out.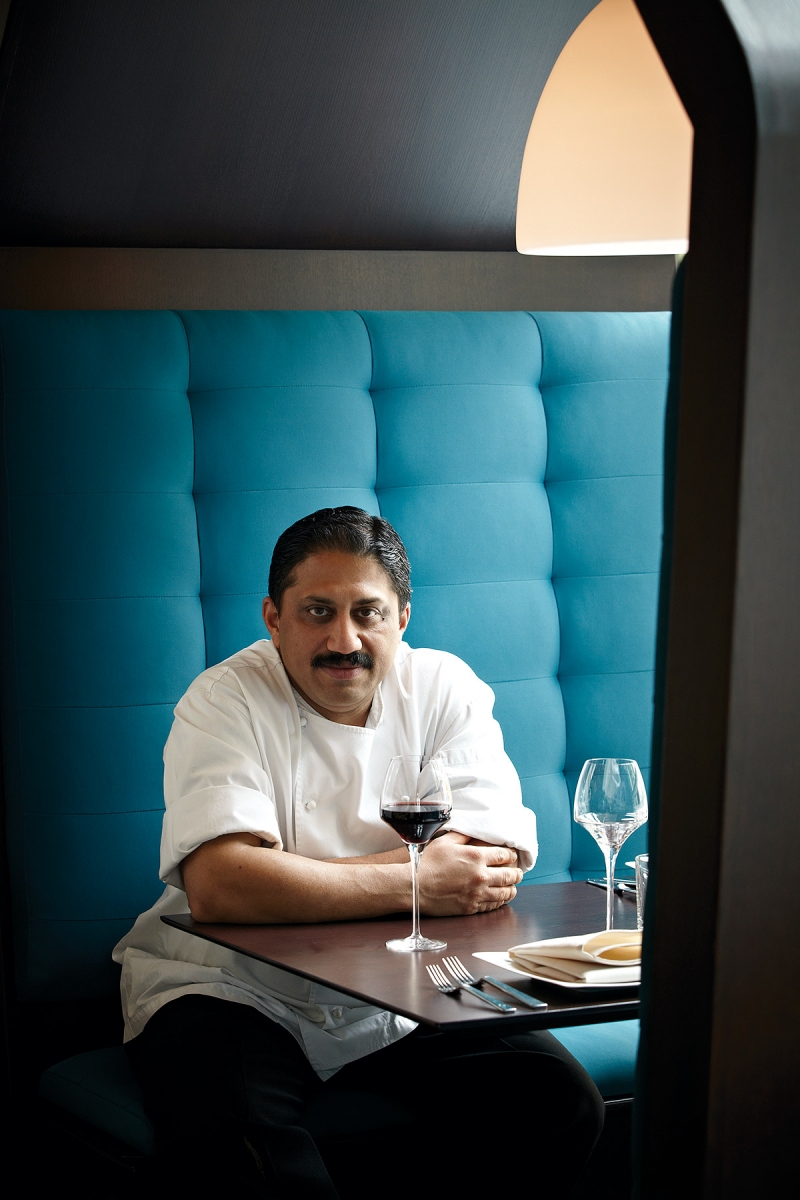 Rasika: Flavorful Recipes From A Groundbreaking Indian Restaurant will be published by the HarperCollins imprint Ecco. The book is expected to be on sale by the fall of 2016 and will feature 100 recipes from Sunderam, who lives in McLean.
"Ashok and I have known each other for a number of years and I have brought up the subject of a book from time to time," says Hagedorn, a former chef who has also penned cookbooks with chef Todd Gray and his wife, Ellen (Equinox), and chef Cathal Armstrong (Restaurant Eve and Eamonn's).
With Rasika's 10th anniversary on the horizon and Sunderam still basking in the glow of his 2014 "Best Chef: Mid Atlantic" James Beard Award, the timing was finally right.
At present, the collaborators are testing out recipes in writer's D.C. home. "It's important to develop cookbook recipes in a home kitchen environment," Hagedorn says, given the intended audience.
"You know how your collaboration with a chef is going to work out just fine?" he adds. "When they insist on helping with the dishes. Vikram always does and I appreciate that tremendously—but I do warn him that I will rearrange the dishwasher after he leaves. He says he's used to it; his wife does the same thing."
The best part for Hagedorn: "I now have the recipe for the world-famous palak chaat," the crispy spinach dish that anyone who's ever been to Rasika surely dreams about. But until the book comes out, he says, "my lips are sealed…except to shovel in spoon after spoon of the dish."