Rocklands to Host Third Annual Hot Sauce Contest
The event will feature a homemade sauce contest and a whole pig roast.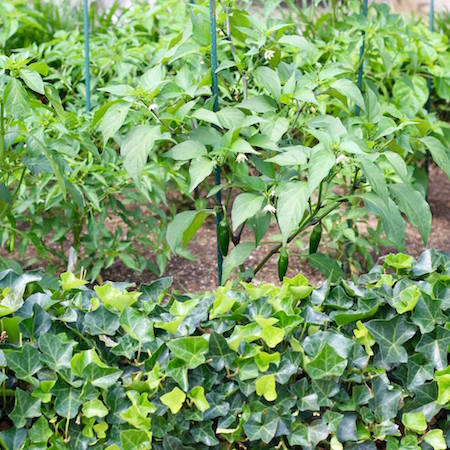 Peppers growing at Rocklands Barbeque and Grilling Company's Arlington location.
Photo via facebook.com/Rocklands-Barbeque-and-Grilling-Company
​The Arlington location of local barbeque chain Rocklands will host its third annual hot sauce contest on Thursday, Sept. 8, at the restaurant. Those interested in submitting their homemade hot sauce for judging should bring at least 20-ounces of sauce, labeled with name and contact information. All entries must be submitted by noon Thursday. A trophy will be awarded to first and second place finishers.
Don't have a sauce to enter? Stop by for a pig roast at 5:30 p.m. Tickets are $25 for all-you-can-eat barbecue (off said roasted pig), plus sides and beer from Flying Dog. Proceeds benefit the D.C. Firefighters Burn Foundation.
Rocklands is located at 3471 Washington Blvd. in Arlington.