Seafood Coming to Arlington Farmers Market
Need a little more fish in your diet? Check out the fresh catch now available at the Saturday market in Courthouse.
Starting Saturday, Nov. 7, the Arlington Farmers Market next to the Courthouse parking lot may look a little more like this:
OK, so the fish might not fly into your reusable market bag. But it will be for sale at the 36-year-old farmers market for the first time in a long time.
Zac Culbertson's Charlottesville-based Cold Country Salmon is the new stand you won't want to miss. Culbertson fishes salmon from Alaska's sustainable Bristol Bay fishery each season and puts the fish on ice for sale year-round throughout the Mid-Atlantic. (He also sells salmon, salmon burgers and other fish at the Falls Church Farmers Market on Saturday mornings.)
But Culbertson's offerings at the Arlington Farmers Market will include more than salmon. He'll also be peddling species harvested closer to home—including blue catfish from the Wide Net Project, a local nonprofit that works with Chesapeake Bay fishermen Rocky and Bill Rice to harvest the invasive fish; and oysters from Virginia-based Seaford Oyster Company, which grows oysters in the Bay's Poquoson River.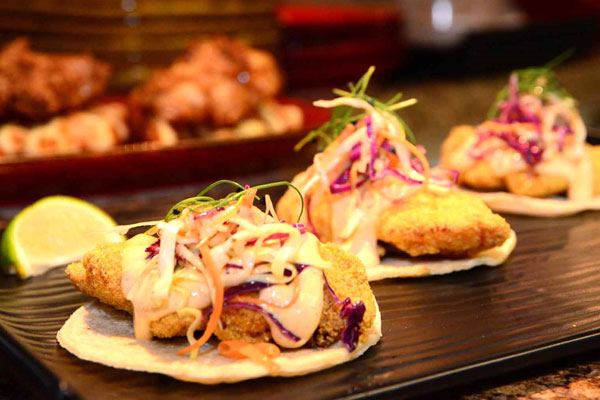 Eat more blue catfish and you'll be doing the bay a favor, given that the overabundant species poses a threat to other local sea creatures, such as blue crabs. Dining on the flavorful, white-fleshed fish is an inexpensive exercise in eating local and environmental stewardship. (You can also feel good supporting the Wide Net Project, in that it donates a portion of blue catfish to hunger relief organizations for every pound sold.)
Wide Net co-founder Wendy Stuart explains that the partnership with Culbertson solves a longstanding problem that has kept many fisherman like Rocky and Bill Rice from bringing their bounty to farmers markets.
"The watermen really need to be on their boats and not at farmers markets, so it's been challenging for them to find an entry point into these markets," Stuart explains.
Marsha Johnston, who manages the Arlington Farmers Market (run by Community Foodworks), notes that it's often just as hard for farmers markets to bring good seafood vendors on board. Most watermen sell their catches to seafood suppliers (rather than directly to customers), and the diversity of their catch and the places they fish makes it difficult for them to fit succinctly into the "producer only" mold.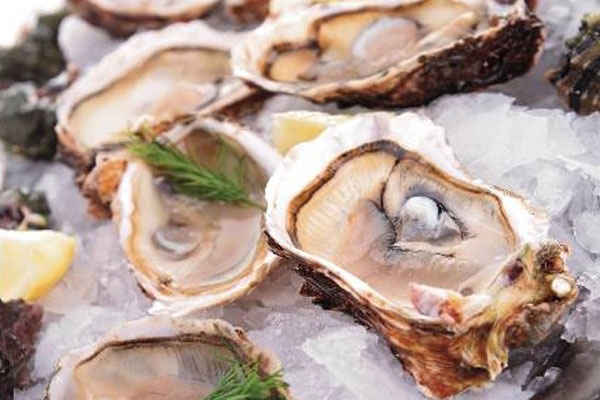 The arrival of a fishmonger is good news to local residents who want more of a one-stop shopping farmers market experience. That includes weekend customers, as well as chefs from nearby restaurants. David Guas, chef-owner of Bayou Bakery, Coffee Bar & Eatery, located a stone's throw from the Courthouse market, already buys most of the produce for his restaurant from the market's purveyors.
"Having the addition of blue catfish is excellent news—not only for the community but for the region," says Guas, who has used the mild-flavored fish as the centerpiece for pop-up dinners and menu specials. "I feel like the more options available to consumers, the more likely they'll be to patronize [the market] regularly."
The Arlington Farmers Market is open year-round from 8 a.m. to noon on Saturdays at the intersection of North Courthouse Road and North 14th Street.
Through Wide Net's partnership with local seafood distributor JJ McDonnell, blue catfish are also available at Mom's Organic Market stores in the region.