Spring Food and Drink Outings
Don't miss these upcoming festivals, cooking classes and other gastronomic adventures in Arlington and Falls Church.
The al-fresco dining chairs are coming out right along with the spring blossoms, as are food events all over town. If you're trying to fill your plate this weekend (and beyond), consider these dishes, drinks and destinations:
WHAT: Healthy Cooking Boot Camp
WHEN: May 10, 2-5 pm
WHERE: Open Kitchen, 7115 Leesburg Pike, Falls Church,
COST: $85
If you're stumped about what to do with the gorgeous produce coming out at the farmers markets, this class will teach you how to make a 3-course meal using seasonal fruits and vegetables. It's the second in a three-class Healthy Cooking Boot Camp in May. Click the boot camp link to sign up for one class, or all three for $225.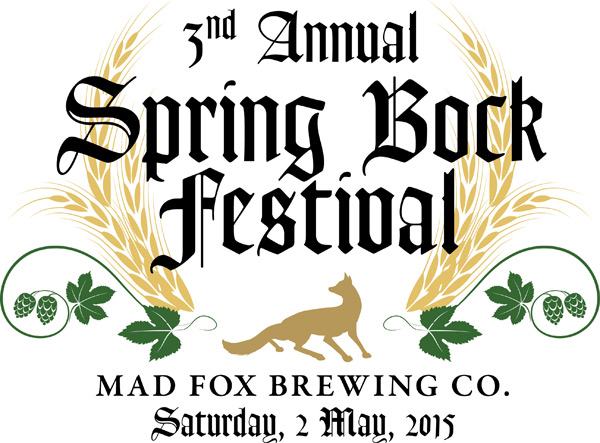 WHEN: May 2, noon – 6 pm
WHERE: Mad Fox Brewery, 444 West Broad St., Falls Church (outside on the market square)
COST: Admission is free. $20 for a tasting glass with 6 tickets (good for food or drink purchases); $50 for two glasses and 20 tickets. Additional tickets $2 each. One 4 oz. pour costs one ticket.
The outdoor event will feature more than 60 different seasonal beers from 30 regional breweries—from Devils Back Bone to Lost Rhino—along with live music by local artist Justin Trawick, grilled foods galore, a fan-favorite beer contest (with prizes) and kids' activities.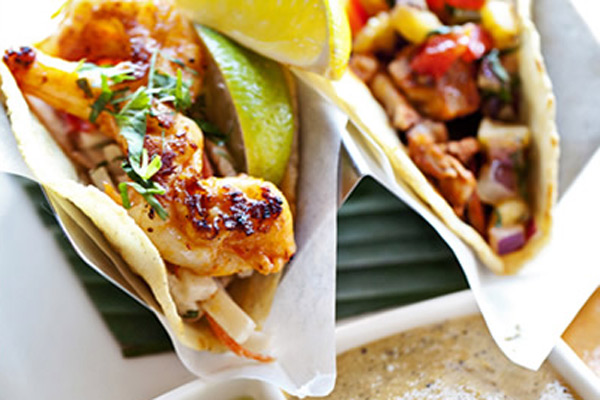 Photo via FuegoVa.com
WHAT: Nacho Mama's Nacho Contest
WHEN: May 3, 4 – 6 pm
WHERE: Fuego Cocina y Tequileria, 2800 Clarendon Blvd., Arlington
Gearing up for Cinco de Mayo, 10 fearless contestants will test their mettle by sampling an increasingly potent lineup of spicy nachos by chef Chris Smith, featuring the red fresno, jalapeno, serrano, cayenne, habanero and—to top it off—the bhut jolokia, aka "ghost" pepper. Each contestant will have two minutes to finish six nachos topped with one ounce of a single pepper relish before progressing to the next round. Think you can take the heat? To enter, call 571-970-2180 or email info@fuegova.com.

WHEN: Saturdays, 9-11 am (starting May 16)
WHERE: City Hall Parking Lot, 300 Park Ave., Falls Church
Calling all locavores. The Falls Church Farmers Market kicks off its chef series on May 16, featuring a cooking demo by a different local chef each week and focusing on seasonal ingredients from the Mid-Atlantic. Chefs in this summer's lineup include Bertrand Chemel of 2941, Tracy O'Grady of Willow, Tim Ma of Water & Wall, Grace Abi Najm Shea of Lebanese Taverna and others.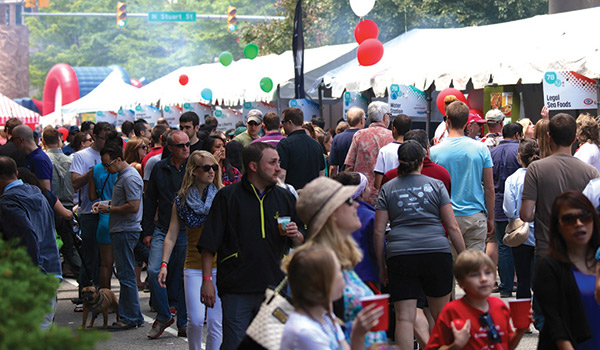 WHEN: May 17, noon – 6 pm
WHERE: In Ballston along Wilson Blvd. between North Glebe Road and North Quincy Street.
COST: Ticket books (which cover tastes and drinks) are $30 (early bird); $35 (after May 1) or $40 (day of event).
More than 50 area restaurants are expected to participate in the Ballston Business Improvement District's annual street festival and food fest, which will also include live music, kids' activities and a World Pup tournament for four-legged attendees. Bring your appetite!